Spanx Basic Deep V-Neck 1-piece Swimsuit
In Stock
Sold Out
We're sorry. This item is not available at this time.
Pre Order Possible .
Low Stock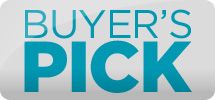 "Feel confident while still being stylish this summer in this great swimsuit from Spanx. It offers maximum compression to help flatten your tummy — just like their shapewear that you know and love."
—Amy, Intimates & Accessory Buyer
Description
A swimsuit built for your stunning silhouette. Gathered fabric around the deep V-neckline provides coverage for your bust, while stabilizer straps, side boning, and a self bra with contoured cups creates additional support. The inner and outer fabric is coordinated for maximum compression to target and flatten your tummy. From Spanx(R) Hosiery.
8, 10, 12, 14, 16, 18
Fitted; 8 fits bust 36", waist 27", hip 37"
Body 72% nylon/28% spandex; lining 80% nylon/20% Lycra spandex; chest lining 79% polyester/21% spandex
Hand wash, dry flat
Made in China
To see the specific garment measurements for this item, click here.
Important Details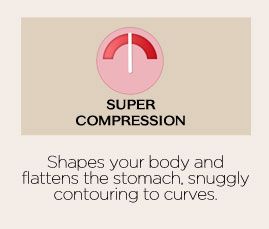 Super Compression Chart
Spanx® silhouettes are designed with various degrees of compression, each offering the ultimate in comfort and body-shaping support at that level. Super Compression (serious shaping) garments shape your body and flatten the stomach, snuggly contouring to curves. Wear for a trim look every day.
Reviews & Community QA
A213282 - Spanx Basic Deep V-Neck 1-piece Swimsuit
8
8
A+ Quality A+ Style A+ Fit....But B- Price
Since I am in my 50's, I am done with any 2 pc bikinis and have been searching for a decent 1 pc shapewear swimsuit. After reaching menopause and having hypothyroidism, my weightgain complicated ordering the right size. I see some reviewers said size-up while others said order true-to-size. I'm currently 5'3", 160 lbs, and size 10 and medium based on QVC sizing chart and items. I have tried and love the popular Spanx pieces but not sure whether I am wearing the appropriate size for me. Anyway, I ended up ordering size 12, not 10, and happy with this Spanx swimsuit. Like any shapewear, it takes time and effort to get this suit on. Compression, afterall, is intended- I must admit this suit smoothed out the excess weight and I actually felt confident!!! No muffin top and provides excellent, full coverage of the rear-end. And, surprisingly, it was fairly comfortable! Overall, excellent quality and awesome figure-flattering style and fit. I'd suggest ordering your usual size if you are comfortable with the "compressed" fit which is snug but size up if you don't care for the fairly tight feeling. There is also enough stretch for longer torso but not too much for shorter torso. The biggest drawback is the price! I agree with the others; it's overpriced (that's why 4 stars). I bought one in red and one in black but only because easy-pay was offered. But I see QVC offers other competetive brand for almost half the price! So I will return the black to get less expensive brand but keep the red one since other brand offers only black, blue, and eggplant. Although you can't beat the Spanx quality, it's still hard to splurge over $150 for one swimsuit! I couldn't have without the great easy-pay QVC offered!
08-03-11
Great basic, $$$$$
I will keep and wear this, since I am middle aged 5'7" and size 12 and only wear one pieces with support. I ordered true to size and SO GLAD I did not size up. I am apple shaped with 38 bust and it fit good although the strap being in the middle doesn't pull the 'girls' together as much as I'd like. Great basic suit for someone like me, but the price is too high.
07-08-11
Too pricey
I enjoy the suit and appreciate the Spanx brand. I will get lots of use out of this suit just wish it wasnt so expensive.
07-05-11
Size up to big
I loved the suit, but like one of the earlier comments stated; I sized up as recommended and the suit was to big in the legs and the boobs. I should have stayed with my size 14-16. Returned the suit. I do love, love, love the Spanx brand the suit just didn't work for me;-)
06-29-11
IF IT FIT ME ... IT WOULD BE FANTASTIC!
I gave 4 stars because of the HIGH PRICE for a swimsuite! This swimsuit is very cute, but VERY OVER PRICED FOR SURE! But, it's still cute! I am 5'2" and have a "heavy bottom half" so I was not sure what size to order since my top is so much different than my bottom! I ordered a size 16 but GOOD GRIEF, I had so much extra material left over under my breasts above my hip bones! I guess I am very short-waisted? Although I did order UP in size. I am going to re-order a size down, maybe 2 sizes down considering how much excess material I had leftover in the middle. I usually, in clothes, wear about a size 10. But sometimes with some brands, I wear a size 8, or sometimes I wear a size 11. So, with different brands of clothes I go from size 8, 9, 10 and sometimes an 11. I do love the style of this suit, it is low in the correct place and the straps are comfortable too! It has padded (sort of) cups built in, kind of like a shelf bra but the pads are independent. If I can get the correct size for me, that fits both top and bottom, without extra material in between, I think it will be very cute! I just hate to keep paying shipping fees to and from QVC. Darn it! Wish me luck, cuz it is a good looking and good feeling swimsuit!
06-24-11
Excellent Quality
My experience is more positive than the previous reviewer. I found the compression to be firm yet not too tight. It does hold your chest securely but the cups help to shape - not "squash" you. I especially like the way the suit is cut around the underarms. It is low enough that it does not cause any overspill of flab in that area yet not so low that you would worry about modesty. The deep v-neck is really flattering and makes your whole neck area look thinner too. The leg & seat area are well made. It does not "ride up" where you would be constantly tugging at it. I'm very happy with this bathingsuit. It's expensive but worth it. Do I expect to lok like a supermodel? Of course not! - but this suit helps to shape you a little better. I ordered the red and it's beautiful, a nice change from the basic black swimsuit.
06-24-11
said to size up, i did and too big
I never size up in swim wear, but they said to and i did. size 18. The suit was too large and did not fit. I usually wear a 14-16 in swim wear and never size up. The elastic along the legs was loose and did not fit tightly as a swim leg should . also the underarms were also too loose and large. If i was to order my original size the fit might have been better. All in all the suite was too big and the top bra made the twins look small and flat. Sorry, for this price the suit should have been better made around the leg, tighter elastic. Have found better fit in other shape wear swimsuits and NEVER sized up,
06-23-11
very small in torso
Since I am leaving on vacation next week, I ordered with high hopes that this would hold in all my cellulite - ordered up to a size 14. Just received - tried it on and wow - too small in torso - must be made for very short people - I am only 5'4" and it would not pull over my breasts
06-22-11