Slim & Beautiful Diet by Dr. Tabor (21) Protein Shakes
In Stock
Sold Out
We're sorry. This item is not available at this time.
Pre Order Possible .
Low Stock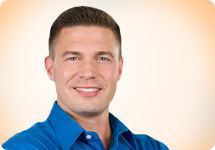 Click on the links below to learn more about Dr. Tabor's diet.
Description
What is it: Dieting doesn't have to be a drag when you indulge in these delicious meal replacement milk protein shakes.
Who is it for: Anyone who wants to eat superb food while losing weight, and in turn wants to boost confidence and regain self-control.
Why is it different: Laugh in Hunger's face because these kosher, gluten-free, and trans-fat-free shakes were intelligently designed with a purpose. Each shake contains 20 grams of milk protein and three grams of dietary fiber to satisfy your hunger and help you feel full; is clinically tested to have a low-glycemic index, compared to glucose sugar, which avoids causing rapid blood sugar spikes; contains 600 milligrams of calcium to help support strong bones; and contains less than two grams of total fat to help reduce the amount of high-calorie fat you consume each day. Each shake also provides 35% of the %DV of the important antioxidants vitamin A, C, and E and nourishes you with 35% of the %DV for iron, vitamin D3, vitamin B12, folate, and biotin based on a 2,000 calorie diet.
In a 16-week clinical study of 21 people on Dr. Tabor's diet, dieters eating three protein shakes, five fruits and veggies, and one sensible entree daily--plus participating in physical activity six days a week--lost an average of 29 pounds. Dieters begin losing weight the very first week. Individual results will vary.
How do I use it: Enjoy these shakes as part of Dr. Tabor's Slim & Beautiful Diet plan, or any diet or healthy eating plan. Drink two to three shakes each day along with five fruits/veggies and one sensible entree.
This statement has not been evaluated by the Food and Drug Administration. This product is not intended to diagnose, treat, cure or prevent disease.
As always, please consult your personal physician before taking any dietary supplements and before beginning any diet or exercise program.
Take a realistic approach: If you work consistently and follow the program, you maximize your results.
Includes 21 1.95-oz to 2.22-oz milk protein shake mixes, one 16-oz clear plastic container with mixer lid, and one Little Black Diet Book
Variety: includes seven Chocolate Little Black Dress shakes, seven Vanilla in Vogue shakes, and seven Pomegranate Perfect Curves shakes
Container made in China; all else made in USA
Reviews & Community QA
A223761 - Slim & Beautiful Diet by Dr. Tabor (21) ProteinShakes
32
32
Love this Shake
This shake is my morning go-to. It has enough protein to keep me going and when mixed with ice water is a great cool option on a warm summer morning. The best part is that it tastes good too! Chocolate is my favorite.
03-17-13
Taste Great
I am so happy with this product. It taste great and I use it as one of my meals. I look forward too it.
01-27-13
Taste good!
These shakes are PACKED with vitamins..... Better than grabbing an item in the morning that will slow your day down! Helps you feel full. You can always add fruit. I have kept off about 5 pounds since drinking - of course I love to eat but this is a refreshing drink . Cheaper priced then getting packets from weight loss clinic. REMEMBER... This is a meal replacement packed with vitamins to take the place of fast food- gonna over eat moment of stuff that keeps us slugish!... Hang in there ~ we tried everything else WHY not give your body a refreshing drink. Just being honest.
09-26-12
mrs e
i was enjoying the shakes until i found out that soy milk can start hot flashes which i start having. but it help me to loose
08-22-12
Taste not what I was expecting...
I like the taste of other diet drinks but couldnt drink more than a couple sips of this one. I even had my husband try it and he said yuck.
08-10-12
The taste was terrible
I ordered both the chocolate and the variety pack. I would never recommend these to anyone. They were all just as equally terrible. I threw them all away and will never spend money on any of this brand of products again. They had almost a stale taste to them. I even tried adding fruit to them and it didn't make too much difference as you could still taste a terrible distinct taste to them.
08-01-12
product information
what kind of milk protein (soy) ?? and what kind of sugar is in this product.
07-12-12
Do Not Like it
TOO Sweet, tastless, does not disolve well. 28g of sugar for shake - too too much. Just not good from any point of view.
07-11-12
yummy
Shakes taste really good and feels me up for hours. I take them to work and they are very quick and easy to make. I havent lost any weight yet but its only been 3 days ....
07-01-12
Just love, love, love these shakes
~Finally~~~~~found a good tasting high protein shake that works! I have tried many and love this one the best..also LOVE that it is GLUTEN FREE!!! My favorite is the Vanilla and I put different fruits in it everyday...YummmY~~ !!!
06-10-12
Bring back the mocha flavor & unsweetened shakes
I have been using these protein shakes for over a year as part of my weight loss/maintenance plan. I would rate this product with 5 stars but, I miss the unsweetened shakes that were previously offered as well as the mocha flavored shakes.
06-02-12
Great Protein .. Too Much Sugar !!
These shakes are yummy .. made thin or thick! However, the sugar content is quite high and seemed to slow my weight loss. I eventually switched to a popular physician controlled product to which my body responded more favorably. If Dr. Tabor offers a sugar free or sugar reduced version .. I'll be back!
05-31-12