Slim & Beautiful Diet by Dr. Tabor (21) Protein Bars
Customer Top Rated
In Stock
Sold Out
We're sorry. This item is not available at this time.
Pre Order Possible .
Low Stock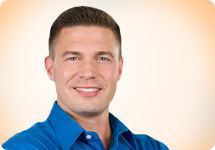 Click on the links below to learn more about Dr. Tabor's diet plan.
Description
What is it: Dieting doesn't have to be a drag when you indulge in these fun and delicious meal replacement bars. Every bar comes in a convenient take-it-to-go package.
Who is it for: Anyone who wants to eat superb food while losing weight, and in turn wants to boost confidence and regain self-control.
Why is it different: Laugh in Hunger's face because these kosher, gluten-free, and trans-fat-free bars were intelligently designed with a purpose. Each bar contains 20 grams of milk protein to satisfy your hunger and help you feel full; is clinically tested to have a low-glycemic index, compared to glucose sugar, which avoids causing rapid blood sugar spikes; and contains 300 milligrams of calcium to help support strong bones. Each bar also provides 25% of the %DV of the important antioxidants vitamin A, C, and E and nourishes you with 25% of the %DV for iron, vitamin D3, vitamin B12, folate, and biotin based on a 2,000 calorie diet.
In a 16-week clinical study of 21 people on Dr. Tabor's diet, dieters eating three protein shakes, five fruits and veggies, and one sensible entree daily--plus participating in physical activity six days a week--lost an average of 29 pounds. Dieters completing the 16-week study had weight loss. Dieters begin losing weight the very first week. Individual results will vary.
How do I use it: Enjoy these bars as part of any diet or healthy eating plan. If using in conjunction with Dr. Tabor's Slim & Beautiful Diet plan, eat two to three shakes or bars each day along with five fruits/veggies and one sensible entree.
This statement has not been evaluated by the Food and Drug Administration. This product is not intended to diagnose, treat, cure or prevent disease.
As always, please consult your personal physician before taking any dietary supplements and before beginning any diet or exercise program.
Take a realistic approach: If you work consistently and follow the program, you maximize your results.
Includes 21 2.6-oz milk protein bars and one quick-start guide
Variety: includes seven Chocolate Peanut Haute Couture bars, seven Double Chocolate Catwalk bars, and seven Strawberry Yogurt Supermodel bars
Chocolate Lovers: includes 10 Chocolate Peanut Haute Couture bars and 11 Double Chocolate Catwalk bars
Yogurt/Berry: includes 10 Yogurt Almond bars and 11 Strawberry Yogurt bars
Made in Canada
Reviews & Community QA
Slim & Beautiful Diet by Dr. Tabor (21) Protein Bars
46
46
Two Many Calories
Not impressed with these bars. Can eat the chocolate but can not eat the Strawberry/Yogurt. The taste should be better with the amount of calories they have. Would send back but don't want to pay return postage. Really was hoping I would like these. I do like the drink mixes. Can not recommend the bars.
01-30-13
Nice and satisfies a chocolate craving!
I have purchased 8 boxes of Dr. Tabor bars. Having one for breakfast seems to keep me full until lunch. The only negative is that they are a bit expensive, but the chocolate and chocolate- peanut butter are rich and very good.
01-30-13
Very filling but taste is not too great.
I ordered the Yogurt/Berry, the strawberry is not too bad and the almond is not too good. It's a big bar, chewy and very filling. I eat one for lunch with fruit and it keeps me full till dinner time. I will keep them and next time I will try the chocolate, hopefully they taste better.
01-22-13
Great Taste
The chocolate bars are very good. Maybe too good because it's hard not to eat them frequently. These are the best meal replacement bars I have tried. I lost 100 pounds doing a diet like this one. If you stay on it correctly, it will work. The only concern I have with these is sometimes QVC is out of the bars. If you are dieting, you must have the food to continue. Other than that problem, these are great!
01-16-13
LOVE THESE BARS!!!!
After reading other reviews, I decided to try these bars. I agree they have a CHEWY texture but that is what I love about them. They have a great flavor ( I got assorted and love every flavor). They do fill you up and by being chewy, they take longer to eat. I would and will purchase again.
01-15-13
Disgusting!
I sent these back ASAP. I got the chocolate and they were just terrible. I took one bite and had to spit it out. The shakes are much better I'll stick with those, but these went back. So chewy and tasted gross.
10-15-12
Great Product Packaging Poor
I love the chocolate variety bars. They are chocolaty and chewy. The protein lasts as a meal for 4-5 hours. Great to travel with or take on the go when you dont have time to eat a meal. The packaging is poor quality. The box is thin and bars arrived smushed more than once.Need to package in a stronger box or wrap in bubble wrap.
09-08-12
I like but arrived in poor condition!
If these are going to be shipped in warmer months, better care should be considered in the packaging. Mine arrived with the chocolate coating melted and in poor condition. However, I am still eatingb them. I will say the chocolate catwalk are great, the chocolate peanut butter don't have much taste and I haven't gotten to the yogurt ones yet. They are filling and I would definitely order again...especially since it will be cooler weather!
09-05-12
half good
I love the almond bars but the strawberry leave a bad taste in my mouth. Wish I could buy all the flavor I want not pre sorted. Otherwise they satisfy my appetite - would have given 5 stars except for the strawberry flavor
08-20-12
Awesome Product!!!!
I am so glad I tried these bars, they taste fabulous!!! I can't say enough about them. Unfortunately due to severe GI issues, I am unable to gain or even maintain my weight, it seemed like just about everything I tried caused my so many different problems, I saw these bars when Albany was presenting them and I decided I have nothing to lose, and on her recommendation I tried the yogurt bars, and I am so glad I did!! They don't cause any GI problems, they taste great and I feel better because I'm finally getting the nutrition my body needed so badly! I am going to try the shakes the next time I order the bars. Thank you Dr. Tabor and Albany, please don't stop carrying these awesome products!
08-12-12
Terrible
Shipment arrived melted from heat. Tried two and tossed rest in garbage. The flavor was really bad. A complete waste of $45.00.
07-29-12
What a great way to get breakfast on the go!
I've been using these bars as part of a diet plan for the past three months and have come to rely on them as a staple. The Strawberry Yogurt and Chocolate Peanut Butter ones are my favorites. I cut the bar into 1/2" sections and eat it slowly. They are very satisfying...not your typical diet bar.
07-12-12