Sleep Number Split-King Size Premium Adjustable Bed Set
In Stock
Sold Out
We're sorry. This item is not available at this time.
Pre Order Possible .
Low Stock
Description
Advanced innovations for luxurious comfort. A restful, rejuvenating night's sleep awaits with the revolutionary comfort of the Sleep Number Premium Adjustable Bed Set.
Imagine drifting into a deep sleep night after blissful night with a bed that adjusts to your specific comfort levels--not the other way around. In fact, the Sleep Number bed has been shown to help improve back pain relief and sleep quality compared to inner-spring mattresses by gently cushioning your body as you sleep. The dual-layer design lets you individualize your comfort with contouring memory foam or ventilated foam, so it's just right for both of you. Just pick up the wireless digital remote and choose a number between zero and 100 to achieve your ideal combination of firmness and support. At any point, you can fill the mattress to max capacity or instantly return to your personalized Sleep Number. And, you'll love its whisper-quiet control which allows you to adjust your individual comfort settings without disturbing your partner. Sound like a dream come true? It is!
Take cozy to a whole new level. Thanks to its all-new microfiber upholstered base, the Sleep Number Adjustable Bed allows you to raise the head of your mattress and elevate the foot for maximum support whether you're lying down or sitting up to read or watch TV.
Every body is different--let MyGoldService help you find your personalized Sleep Number setting. This advanced system of pressure mapping helps to decrease pressure and increase comfort, so you can wake up well-rested and ready to take on the day. And it's just a call or click away!
Isn't it time you treated yourself to a good night's sleep? Get the rest you deserve with the bed that's made for your individualized comfort. From Select Comfort.
For your own protection, all items priced $500 and above may require an adult signature upon delivery. If an adult is not home, an alternative address or an authorized adult to sign at the carrier location is required.
Includes 13"H Split King-sized mattress, Sleep Number Firmness Control System, two wireless digital remote controls with Memory/Fill buttons and two 9V batteries, leg and headboard brackets, and adjustable base
1" of memory foam; 2" of ventilated Intralux foam; Coolmax knit fabric top with DryRest moisture-wicking fill
Dual mattresses with adjustable air chambers allow for separate sleep numbers
Base pad for support
Base adjusts at head and feet
Fits standard size sheets
Whisper-quiet firmness control
Some assembly required
Product ships in multiple boxes, which may not all arrive on same day; total of seven boxes
Cannot ship to PR, VI, Guam, or P.O. boxes
Split King-sized mattress at 76"W x 80"L x 13"H; base 16"H or 19"H depending on leg size; weighs 343 lbs
Ticking 86% polyester/13% poly blend/1% elastin
UL listed; 25-year Limited Manufacturer's Warranty
Exclusive to QVC until 6/30/2013
Designed and crafted in USA
Important Details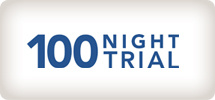 Choosing a mattress is one of the most important purchasing decisions you can make. Sleep Number wants to help make sure the decision you make is the right one. Therefore, Sleep Number invites you to test a mattress in the best place possible: the comfort of your own home. After delivery, sleep on the bed for at least 30 nights, to make sure you're 100% comfortable. Because the unique air-chamber design of the Sleep Number bed may be different from what you are used to, it may take time to find the level of comfort and support that's right for you. If for any reason, you're not completely satisfied, call QVC* within 100 days of delivery to exchange or return your mattress. **After all, sleep is one thing on which you should never have to compromise.
What happens after 100 nights? Sleep Number stays right by your side. Every Sleep Number bed comes with a 25-year Limited Manufacturer's Warranty. It's a reflection of Sleep Number's commitment to unwavering quality and product integrity. For complete warranty details, including restrictions and limitations, please visit www.mygoldservice.com.
*QVC Customer Service Hours of Operation:
7am–1am ET, 7 days a week
Call toll-free: 888-345-5788
**100-Night In-Home Trial begins the day your new Sleep Number bed arrives in your home. If, for any reason, you are not satisfied within the 100-day trial period, simply contact QVC's Customer Service team toll-free to arrange for an exchange or return of the product. This 100-day trial is offered on both the modular and adjustable base.
Information provided by Sleep Number.
Reviews & Community QA
Sleep Number Split-King Size Premium Adjustable Bed Set
16
16
Best bed ever!
My husband and I ordered this bed after seeing what the price was at the Sleep number store and realizing that this bed was half price. It did not have all the bells and whistles of the one in the store that we liked, but we really did not need the massaging element or light under the bed. After some effort to put the bed together we climbed in to bed and adjusted to our perfect number. We elevated our head and feet and watched some TV. I feel asleep quickly and woke up after the best night sleep I can remember having!!! It has now been 2 weeks with our new bed and we absolutely LOVE this bed!!!!
06-16-14
Great Purchase
Took us a long time to decide to spend this amount on a bed, but after trying other top name beds, that have been returned, we decided to give it a try. It arrived in 6 boxes as stated and was a little intimidating, so decided to hire someone to put it together. After waiting a few days because of scheduling conflicts we decided to tackle it ourselves. OMG what a job, but...it paid off. As of today this is the best investment we have made. The bed is like sleeping on a cloud with support. No words can describe how good it feels to wake in the morning feeling pain free. No stiffness from a restless night. If you are on the fence, give it a try, I really don't think you will be disappointed.
06-12-14
Great bed; best price avaialble
My wife and I researched new beds extensively before we chose the Sleep Number Split King with the adjustable base, to include Tempur-Pedic and other very-high-end competitors. The Sleep Number bed, bought via QVC, ended up the clear winner. It was also the recommendation of several couples we know, cheap-skates and curmudgeons among them (which improved the value of their recommendations to my mind). Pros: - Adjustable support. This is their main selling point, and I agree. It is the only bed available where you can experiment with the support it provides until you get it right/most comfortable, and it can be different for you and your spouse. - Adjustable base. Just as important in my view. A Godsend for folks with back problems, reflux, swollen feet, etc. and for whom sleeping flat is not the most comfortable option. When I realized that I would rather sleep in my easy chair than in my bed, that convinced me I needed to spend the money. - Longevity. Our previous beds, to include a high-end memory foam model from Sealy Posturepedic, were totally shot at 10 years. My parents have had their Sleep Number (back then known as Select Comfort) for going on 18 years, and they say it is as good now as it was then. The only problem they ever had was an air mattress failed at the 16 year mark, which cost them a mere $82.50 to replace including shipping. Cons: - Cost. Even though we saved nearly $3000 buying via QVC, it still costs a TON. No way around that. - Set-up. Not technically challenging, but a lot of labor involved. The Split King means you are essentially setting up 2 beds on your own, as they just show up on your porch. 7 giant boxes totaling 348 lbs. Took me most of a Saturday, and getting rid of your old bed mattress and box springs is your problem not theirs. - Under the bed. Lots of power cords and moving parts for my puppy to chew or cats to get caught in and hurt. I ended up building a wooden enclosure around it all to keep them out of danger. All things considered: 100% satisfaction despite the huge expense. I strongly recommend them.
03-19-14
Excellent Value! More than anticipated
This is the second sleep number bed that we have owned. We chose the split king because with have different needs for sleep comfort. The beds were not that hard to assemble, all of the tools and hardware necessary were included in the packages. It took approximately 45 minutes per unit to assemble them. The mattresses are comfortable and supportive. The bed frames adjust easily and quietly. The mattresses adjust to softness and firmness as all Sleep Number products do. Overall this is a quality product at a fair price. I would recommend that it be considered by anyone interested in an adjustable bed.
03-07-14
Great bed but hard to put together
Find the CD with the directions before you do anything. The book is not that helpful. The bed comes in 7 boxes and the box with the CD is not marked. The bed is worth all the trouble but it is work to put it together. You will love it once it is set up. The QVC description says that the bed takes standard sheets but get twin XL. A regular twin will not fit.
02-18-14
What a good nights' treat!
I feel really bad for the couple of bad reviews, I hope I'm not writing this too soon. We've have the King, split adjustable bed and for the three nights we've had it, it's been great. My husband and myself have been sleeping in recliners for over two years. My husband has heart and lung problems and I suffer from acid reflux. The first night my husband and I slept through the night for the first time in two years. It was such a blessing to see my husband sleep comfortably. It was worth every penny as long as it holds up. I can't imagine having it for three months and something drastically goes wrong, I would be vey upset too. I would think that between qvc and sleep number there would be quality service. I hope those that have had trouble will find satisfaction. So far we love it. I agree the seven inch legs are too tall and will be changing them to the four inch. I wish there was a way to attach the two beds together temporarily, they would need to be apart when changing sheets., but ours stay together pretty well.
01-28-14
TRENCHING not so good if you're in love...
First if all, if the pump breaks or goes wild, you will NOT have any control while you wait for a new pump and tech service. Trust me, if you need a 30 and the remote/pump goes crazy and freezes at 100, the almost two week wait for help is ridiculous and the hassle in communication is like hitting your head against a wall. Next problem is that if you expect a bed to be a place of cuddling, what about the length-wise Grand Canyon? A hand slipping down into it is more than disconcerting. Further, you are also dependent upon the moveable base responding. Where are you going to sleep if the base remotes do not respond? Again, there is a two week delay if the pump experience is a guide. While there may be some willing to risk the base part because of medical issues, the basic premise of a sleep number is not good if you need complete and total dependability that you will even have a bed each and every night....air leaks when the pump goes bad or the pump no longer responds with the possibility that for two weeks you may be up to NINETY numbers off while waiting on a fix My break was thirty numbers off. Long warranty? You bet ya! You are really buying a somewhat fancy swimming pool float with a cheap cover...and you know what? It FEELS kinda like a float in substance no matter how many luxurious toppers you cover it with.....Not a good experience ALL THE WAY AROUND! And the warranty.....you need to read it THOROUGHLY...pro-rated like TIRES!
01-25-14
enjoying our new bed
We are enjoying our new bed, instructions for the matress was ok, but nothing on the DVD for the adjustable base.
10-10-13
Cloud Nine and My Own Remote
We replaced our previous Sleep number CA King with the split-king, including the adjustable base. We loved our first bed and this one improves on that big time. In the zero gravity position with head and feet slightly elevated and knees raised, it's as if you're sleeping in mid air (no pun intended). Back pain has been an issue with us for many years and we have not experienced that right from the beginning. The ability to raise/lower and inflate/deflate each side independently are features you won't want to do without. And there's no arguing over the remotes either...you can both really have it YOUR way. While we were a little skeptical of the extra long twin size mattresses, there does not appear to be any compromise in the softness (or firmn.ess) of the mattress versus the standard King mattress. The split in the middle is not an issue either. We put a fitted sheet on both mattresses and full King size top sheet and comforter on top. And finally, our two dogs -- a Yorkie and micro mini dachshund -- love the beds, too. They're into soft and, once in bed and settled, they are frozen in place until we get up.
09-13-13
I'm almost in heaven! This bed is wonderful
I have serious back issues and in the last 10 years, we've bought 3 different beds. Regular mattress, memory foam and gel pad beds. All of them seemed to work for a few months and then the back pain came roaring in again. This bed allows for adjustment in the position of the mattress and the hard/soft function. My husband prefers the softer mattress and I need the firmer setting. It's been wonderful to be able to read in bed again. It was so easy to put together and the enclosed instructions are pretty much step by step. The most difficult thing for my husband was getting our old mattress out of our upstairs bedroom! We'll never use anything but Sleep Number beds again!
09-06-13
Has some issues
We purchased this bed in May, assembly can be tricky, and the 7 inch legs are way to tall. 4 inch better, and we took the castors off entirely. Our problem is the pillowtop has shifted and foam padding given way, leaving the so-called trench syndrome. this only happen on one side. other side seems fine. We are working on rotating the mattress, etc, but in reality this shouldn't be such a problem on a 2 month old bed already. Not entirely the sleep experience I wanted. I enjoy the adjustability, tho.
07-15-13
Just a Thought
We already had a king size Sleep Number bed. It seemed crazy to trade out a perfectly good bed, but when I saw the adjustable bed I just knew it would be perfect for my husband and I.. First off I wouldn't give up my split king Sleep Number bed for any thing. My husband and I love it. He has back problems. I have gastric reflux and fibromyalgia. This helps so much. Having said that, I must say it is somewhat difficult to get the sheets on the split mattresses. I have to lay across one side of the bed to tuck in the center side of the fitted sheet on the opposite mattress. If you get this bed for some physical limitations you may need someone help you change the sheets. Also I can't find the long twin sheets you need on QVC. I had to purchase them else where.
06-05-13