Sharp AQUOS 42" Diag. 1080p Edge-litLED LCD 120Hz HDTV with Internet Apps
Save Over $200 Off The QVC Price!
In Stock
Sold Out
We're sorry. This item is not available at this time.
Pre Order Possible .
Low Stock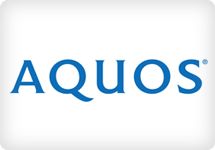 Smart TV, Smart Choice
Learn more about this 42" diagonal AQUOS HDTV with Internet apps:
Description
What's so special about the Sharp LC-42LE540U HDTV? This full 1080p high-definition TV is the latest in Sharp's AQUOS series. The 42" diagonal Edge-lit LED/LCD display boasts amazingly vibrant colors and enhanced brightness--creating brilliant, clear images for all your favorite shows and movies. The 120Hz refresh rate smoothes transitions, delivering blur-free picture detail that's ideal for sports action, movies, gaming, and more. Plus, two speakers with 20W total audio provide rich, immersive sound.
Is this a Smart TV? It is--this AQUOS offers so much more than traditional television viewing. Streaming movies, Internet video sensations, and social networking sites are easy to access on demand, thanks to the built-in Wi-Fi connection. And with the user-friendly SmartCentral interface, you can enjoy apps like Netflix, Vudu, CinemaNow, YouTube, Facebook, and Twitter right away.
What's in the box? The AQUOS 42" 1080p edge-lit LED/LCD HDTV, a remote control, a removable table stand--and a 6'L HDMI cable for quick connection to your cable box or Blu-ray player.
From Sharp.
Please refer to the Specs link above for more information about this HDTV.
A high-definition converter is required to access HDTV programming. HDTV may require a subscription to a digital cable or satellite service and a high-definition converter to receive HDTV programming, where available. Contact your local cable or satellite provider for details and costs.
Access to and use of the Internet may require payment of a separate fee to an Internet Service Provider, DSL line, or more.
Wireless capability may require a network connection, additional accessories, and a service connection fee.
Services and/or content available through apps may require payment. Contact provider for details.
For your own protection, all items priced $500 and above require an adult signature upon delivery. If an adult is not home, an alternative address or an authorized adult to sign at the carrier location is required.
Includes LC-42LE540U HDTV, remote control with 2 AAA batteries, removable table stand, and 6'L HDMI cable
42" diagonal Edge-lit LED/LCD display
Full HD 1080p resolution
Built-in Wi-Fi
SmartCentral user interface with access to Netflix, Vudu, CinemaNow, YouTube, Facebook, and Twitter
AQUOS Advantage
120Hz refresh rate
4,000,000:1 dynamic contrast ratio
16:9 aspect ratio
176-degree viewing angles
Two 10W speakers
Virtual surround sound
NTSC/ATSC/QAM tuner
Wall mountable
Four HDMI inputs
USB input
HD component input
Composite video input
Digital audio output
Audio input
RS-232C input
PC input
Ethernet input
Cannot ship to P.O. boxes or Canada
Approximate measurements: With stand 39-1/2"W x 26-1/4"H x 9-1/2"D, weighs 30.9 lbs; Without stand 39-1/2"W x 24-3/4"H x 1-3/4"D, weighs 27.6 lbs
UL listed; 1-year Limited Manufacturer's Warranty
Made in Mexico
Reviews & Community QA
E222284 - SharpAQUOS 42" 1080p Edge-litLED LCD 120Hz HDTVw/Internet Apps
99
99
Glad This Model Is No Longer Available
The Sharpe brand is all I have in my home. I have purchase a Sharpe Television from QVC previously with excellent results, great sound and picture quality. I decided to buy another television to replace my Sharpe I have had for over 18 years, the one with the big back. Not that anything is wrong with it but I wanted to be proactive. However, the television that I purchase is awful. I have had to adjust the color every time I turn my television on and off. My television with the big back works better than this television, sound and picture quality.
02-16-13
HAPPY PURCHASE!
SHARP AQUOS 42" 1080p EDGE-LIT LED 120 Hz HDTV w/INTERNET APPS was a very good purchase at a very good price (especially on 6-easy pays). At first, could not understand what all the hype was about the color; that is, until we adjusted the pix/color and it was brilliant. Also, adjusted the sound and it is ok; but, considering a sound bar in the future. We watched QVC demo of Cottage Farms flowers yesterday and the colors of the flowers were breathtaking. You could see depth of colors (not just Blue Nikko Hydgangeas, but hues of blue from deep purplish blue to lighter hues of blue on same plant. Some of the potted cone flowers were in multi colors of red, yellow and white and you could clearly see the brilliant yellow in center of flower and the different color shades on each flower . . . just beautiful). I still need to call Sharp about setting up Internet Apps, etc., but sure that will be no problem from other reviewers who raved about their Customer Service Department--I am not high tech or I could probably do it myself. I know this 42" tv is no longer available and would recommend the 52" if it is still available in this same TV. As a matter of fact, my previous TV (10 years old) was also a SHARP and recall when I bought it that the picture clarity was best--even outdid higher priced TVs at that time. Now the Sharp Aquos pix is even more brilliant! Thank you SHARP and QVC!
02-06-13
one word "lovin it"
Best I love it . THis tv shows very clear , now I want to purchse the same brand and model but in a s 55" . I also like the fact that if you dont have the money ,t hey make it easy for you by allowing yu to make the payments over all i am verry satisified .
02-05-13
LOVE MY TV
I LOVE MY TV!!! THANKS TO QVC.. THE PICTURE IS PERFECT AND THE SOUND IS GREAT... IF YOU WANT A NICE TV PURCHASE THIS ONE..
01-31-13
Clear, Crisp, Excellent!
I normally read all the review before a major purchase. I have to say, I am so glad I bought this television. The sound and picture are great. The setup was so simple and I put the base together myself (senior citizen). My son loves it so much he tried to talk me into trading with him. Not happening! I used the Netflix and Vudu apps the most, but also enjoy the facebook feature, and youtube app. Great buy for the discounted price.
01-20-13
AWESOME - WOW !!!
For years I have wantd to buy a Sharp Aquos. However I was not able because of the price comanded by the big box stores. Thanks QVC for making it possible for everyone to aford top quality TV .DONT LISTEN TO THE COMPLAINERS ! This TV is all you could want in quality entertainment. luv luv
01-19-13
Five STAR ...Great Price!!!
T V is very Good ..Picture is GREAT.. Sound is Good ( go into audio and turn suround sound on)... Netflix and apps work great ..I have never had a freeze on internet streaming..I think others complaints should be at their internet service.. Color is GREAT.. Picture is so clear it lokks 3D.... I would recommend to all. Price is lower than some retail stores and this is on easy pay.. Thanks QVC
01-14-13
ONE OF MY BEST PURCHASES-LOVE TV
I have been watching the reviews on this TV, about the sound issues, I checked around on the pricing of this TV at other places, still selling for 900.00 to 1,000.00 with wonderfull reviews, some issues with sound. With the CLEARANCE PRICE, EASY PAY, I decided to give it a try, we got the Sharp Aquos yesterday,so glad I did, just a awsome TV, set up easy, internet connection easy, Netflick app up and working. The Picture quality is just wonderful, I have 3 other Sharp aquos tv. NO SOUND ISSUES at all. I bought the TV to use as a TV, internet just a bonus, already have Roku boxs. Thanks QVC for easy pay, I gave it a try, Plus knowing easy returns if needed.
01-09-13
Good LED TV , but not as SMART
I got this TV on the 4th of Jan. Liked its over all look and finish. Even 720p programs looked great on the TV. Will make a great TV if used just for viewing HD programming. Screen looks matte and never had a glare. Sound: Switch on Surround feature and sound is actually good. I don't know why people complained about it. If you need a heavy bass and good surround, you know you will need a home theater system. Smart features: Setup and wireless internet connection was easy. Took like a minute for this. If your router is far off, can lead to connection 'falling off'. App reviews:Youtube and Netflix are good. Connected a Logitech keyboard for using with Youtube and it worked for typing into Youtube search box. It will not work for other apps. Other notable app is VUDU with amazing HD picture but 5.99$ to rent a HD movie. No other useful apps. Not Smart central TV. VUDU apps are passable. No Pandora or Spotify and no radio apps at all. I ended up buying ROKU box for 79$. Cons: Freezes on me at least once a day, especially when watching Netflix or using apps. Annoying if you are a Netflix fan. Need to restart (Turn off power and turn back on) to make it work again. Slow to turn on after restart, like an old windows PC, possibly due to a slow processor. So there you go, amazing HD picture and economical TV , but not so SMART. If you watch regular TV, you will most likely love it and for the price, you cant beat it. If you do Netflix/ apps like me all the time, you will tend to hate it. I will test it for a few more days and if it keeps freezing on me, will return.
01-08-13
EXCELLENT ----- EXCELLENT
The product is ready to go out of the box. Plug up your power, connect your satelite feed and you are on. Great picture easy to set up. You need a Phillips head screw driver to put the base on that's it... Great equipment
01-07-13
Love this TV
Just got this TV and I love it. The sound is just fine I don't seem to have a problem with it. The set up was very easy and connection to the internet was easy although I did have to do a manual setup, could not find my network. I do have an older router that does need replacement. I do have a lot of computer background so setting these things up is easier for me than the average person I guess. But I have been out of the computer biz for a while. The picture in High Def is really nice but you do need to subscribe to HD service when using cable otherwise you don't get the better experience of HD TV. I find myself staying up later to watch more TV in the living room rather than watching the bedroom TV, which is also a Sharp and very nice as well. The 42 inch is a great size and will keep me satisfied for a long time. (I just keep upgrading my TVs-bigger and better). Kudos to QVC for being a true HD channel in my area, that's where I tune to to see true HD color and clarity when I first install an HD product. It only took about 5 minutes to set everything up and I am thrilled that my components including my cable TV remote can be setup on the Sharp remote. My goodness what a great relief, back to one remote only! Yeah!!! Thanks so much for your Easy Pay program that makes it easier for me to upgrade my electronics. My only issue with the TV was the fact that the box weighs more than the TV. I did not think I could lift it out at first so I could have needed help but placing the box next to the couch and carefully sliding the TV out onto the couch is all I needed to do to set up by myself. I have a very, very bad back and thought this would be a problem, but as I said the box ends up weighing more than the TV.
01-07-13
Soo Happy with this purchase
I cant figure out what others find to their disliking.. I am SOO Happy I came across this item on QVC.. Their flex pay is awesome!! This TV is Awesome, for the price.. Unless you pay twice or more the amount for the same sz TV you cant bet it. You have to set the picture to your liking and the sound is fine,.. Im just going to be hooking it up to my surround sound system anyway.. And Im sure so is everyone else.. LOVE IT.. Love it love it... I love the picture I think its great This would be a great gift for anyone!!!
01-03-13