Set of 5 Fashion Sunglasses with Storage Cases by Hummingbird
In Stock
Sold Out
We're sorry. This item is not available at this time.
Pre Order Possible .
Low Stock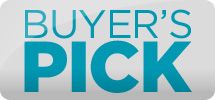 "This great set of sunglasses has five different looks that'll carry you through the rest of the summer. There's a look for everyone at an amazing value, and you don't have to sacrifice the all-important UVA and UVB protection."
—Amy, Intimates & Accessory Buyer
Description
Step into the sunshine with style. Not only do these sunglasses look good with their rhinestone accents, animal prints, and multicolored frames--their gradient lenses protect your eyes from harmful radiation for a winning combination of fashion and function.
Olive green sunglasses with silvertone accents and gray lenses
Plum sunglasses with leopard print arms and gray lenses
Black sunglasses with rhinestone accents and brown lenses
Tortoise sunglasses with brown lenses
Classic oversized sunglasses with silvertone accents and gray lenses
Four drawstring carrying pouches
Faux-leather hard case
Cleaning cloth
UVA, UVB 400nm (blue light), and impact protection
Lenses measure from 2-1/4"L x 1-3/4"H to 2-3/8"L x 1-7/8"H
90-day Limited Manufacturer's Warranty
Made in China
Reviews & Community QA
Set of 5 Fashion Sunglasses with Storage Cases by Hummingbird
44
44
a little disapopinted
A couple pairs of these arrived with scratches on them. : ( .. One pair stretched out right away and no longer would stay on my head ; ( For the price , I guess I got what I deserved.... I have a pair everywhere so I don't have to squint while I'm looking for one of many pair throughout the house and in the car AND truck!!!
06-16-14
Cute styles
Great to have proper UV protection all over the house and in the cars. Don't go out with out protecting your eyes. I was surprised I liked every style and the bags are great to keep them in and as a cleaning cloth.
05-24-14
So far so good
Have only worn these a couple of times, but so far they seem to be doing the job. Appreciate the selection.
05-20-14
FUNKY BUT CHIC!!!
I never for a moment thought ALL of these would look good on me.BOY........WAS I WRONG!!! EVERY PAIR WAS BETTER THAN THE PREVIOUS ONE! I WORK IN MY FAMILY'S BAR IN NEW ORLEANS. WELL, ALL THE CUSTOMERS LOVE BEING THERE, WHEN I GET SOMETHING I OPEN THERE. THESE HAD BEEN ON WAITLIST, AND I HAVE BEEN SO BUSY (OLDER SISTER JUST GOT DIAGNOSED WITH SINGLE-CELL CANCER IN ONE LUNG, AND A 3 CENTIMETER IN THE OTHER LUNG).SO, ASIDE FROM WORKING MORE, I AM TAKING HER TO CHEMO AND RADIATION.SORRY, GOT OFFTHE TRACK. SO I OPENED AND WAS THRILLED TO SEE THE SHADES. I TRIED ONE PAIR AFTER THE OTHER, NOT EXPECTING FOR MYSELF OR THE CUSTOMERS TO SAY THEYALL LOOKED GOOD. I LOVE, LOVE THE GREEN ONES!! BUT, LADIES, CHICKS, GET ON WAITLIST, AS I DID. YOU WILL "NEVER"GET A DEAL LIKE THIS ANYWHERE. AS I SAID IN THE BEGINNING,....THEY ARE.....FUNKY BUT CHIC!!!
05-08-14
Let me Tell You!
I received my sunglasses, the interesting part their were two pair of green sunglasses, two pair of plum. No tortoise, or black with rhinestone. The green one are ugly to me, but the other pairs were suppose to make up for them. So now what. On the way back to QVC.
05-03-14
I wanted to like these...
...however, they are just very average. I guess they are okay for the price paid and that's why the 3 stars. Just wasn't impressed with the way they felt on my face. Sent them back.
04-26-14
VERY NICE!!
THESE GLASSES ARE GREAT. WHAT A NICE VARIETY AND A SUPER PRICE
04-17-14
broke
After wearing the green pair for two times the arm snapped off as I was putting them in the bag that came along, I am not rough with any of my glasses. I do like them but the ones I bought at the $1.00 store actually lasted longer than these.
12-02-13
WOW
I have to admit I was skeptical of these sunglasses but the quality and colors were much better than I expected. Love them all. 5 pairs with protective bags for such a great price. Highly recommend!!
11-30-13
Super Value
Great Price. Sunglasses very durable construction, neutral colors and styles. These are great for, one in each car, purse ect.. You will never be without at great pair of sunglasses. The bonus is the price is so good, if you do loose a set you wont be sick to your stomack
10-09-13
AWESOME DEAL!
I just got my order today--wow--what a bargain! I am always losing sunglasses so to get 5 for this price is outstanding. The hard case is great too. Each pair comes in it's own soft case (that you can use as a cleaning cloth) in its own zip log bag. The only negative thing, which really isn't negative, is that there is only one hard case. GRAB THESE WHILE THEY ARE STILL HERE!!! I think I'll get another set.
09-05-13
Love, love, love
I am always either leaving my sunglasses somewhere, so I didn't want to spend a lot on sunglasses. This bundle is awesome!! Some of the colors/styles I thought I wouldn't use are the ones I use the most. Now I have a pair in my car, a pair in my purse, and in my diaper bag. Best idea ever. Please make more fashion bundles indifferent colors...I would buy them all :)
07-08-13