Set of 2 Microfiber Bag Organizers by Lori Greiner
In Stock
Sold Out
We're sorry. This item is not available at this time.
Pre Order Possible .
Low Stock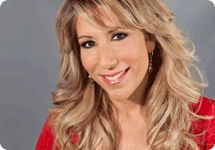 "When creating my products, I try to think of problems we all have and then come up with great solutions. My focus is to make your life easier, more enjoyable, and more fun! Whether it's saving you time and money, creating more space, allowing maximum visibility and storage, or simply providing great gifts, my goal is to make your life better."
—Lori Greiner
Description
Love changing bags to match your outfit but hate the process of transferring all your belongings from purse to purse? These microfiber organizers take the hassle out of moving your accessories, with pockets for your wallet, glasses, cosmetics, lotions, pens, cell phone, and more. From Lori Greiner.
Includes two microfiber bag organizers
One large center pocket, seven exterior pockets in various sizes
Measures approximately 9"L x 5"W x 3-1/4"H
100% polyester
Wipe clean with damp cloth
Made in China
Reviews & Community QA
H1959 - Set of 2 Microfiber Bag Organizers by Lori Greiner
621
621
Handy Item
Even though this particular product is discontinued I'd still like to mention I have been happy with these. They're easy to move from one purse to another and they hold quite a bit. I believe Lori has come out with another version of these glad to see that. Thank you.
02-20-13
Ver useful.
I use one for my purse to keep everything easy to find and get at and the other as a makeup holder. I take it back and forth from the bathroom to the bedroom with the little handles. I just love them!
07-07-12
LOVE these
I ordered these awhile ago and am coming back for more. They're great "travel bag" organizers as I spend a lot of time on the road.. Makeup fits perfectly in one, other stuff - shampoo, toothpaste, etc.- in the other. So easy to "grab and go" especially on short notice. I slip each into a 2-gallon zip-lock freezer bag. Everything stays neat and tidy. Thanks!
06-18-12
Great Idea .... bad product
I ordered those organizers becuse I got a bag that didn't have inner pockets. I thought this was a good fit to my problem. I was wrong this doesnt fit the bag as its demo shows. The size is to small to fit all the stuff in it. I should of read the reviews first.
06-18-12
Too Small
The idea behind this organizer is an excellent one but the bag is so small it doesn't hold much. Dont' waste your money!
04-23-12
Great Organizer
I love this product. I purchased several in the past and gave them for gifts. Everyone seem very pleased. I especially like how easy and convenient it is to move from one handbag to another. Makes for a quick change when heading out the door for work in the morning if I forgot to change bags the night before. Thanks for all your great products.
03-31-12
Good in Theory, but....
Lori has so many wonderful products of which I own several, however, this one doesn't quite do it for me. The inside pocket is a great size, however the outside pockets are a little small. I'd like to see the pockets be a littler fatter, and get rid of the handles on the top. They really aren't necessary and they just get in the way. Having said all that, I have used this for make-up in my carry-on bag when traveling, and it can be very handy..just needs some tweaking!
03-25-12
PERFECT
I LOVE LOVE LOVE this purse organizer. Lori Greiner purse organizer is FABULOUS. I use the large one in my handbag and the small one in my living room to hold my cell, glasses, ebook, lotion, chapsitck and so on. When I'm watching QVC I have every thing at my finger tips. Thanks Lori Greiner and keep up the good work.
03-21-12
Waist of money
I was a little disappointed when these arrived. These bags are very small and especially short. I don't wear huge handbags but this organizer just did not hold up my bag as claimed. My things just kept falling out of the organizer including cell phone, lip gloss etc.. I ended up giving these away.
03-16-12
Get Organized!!
These bags are great...at first I thought they were too small; found out when I put my items in, they were perfect. No need for a separate cosmetic bag now! Holds a lot....cell phone, cosmetics, note pad, wallet in center, and much more. I have put one in the bathroom to keep all my "facial creams, soaps, olay scrubber, etc. Just grab it from under the sink, and it's all organized....no more digging around to find what I need.
03-09-12
Love these!
I love these organizers...they keep everything so organized and are just the right size for me. I did find that the handles got in the way so I just snipped them off and now they are perfect.
03-07-12
A MUST!!!!
LORI, I DON'T KNOW WHY ANYONE WOULDN'T LIKE THESE ORGANIZERS. THEY ARE FANTASTIC. I WOULD BE LOST WITHOUT THEM. IT MAKES MY LIFE SO EASY AND I FEEL THEY ARE MADE WELL AND ARE A GREAT VALUE. YOU ARE KEEPING ME VERY ORGANIZED. THANK YOU.
02-26-12