SanDisk Sansa Clip 4GB MP3 Player w/FM Tuner & 1000OldiesSongs
In Stock
Sold Out
We're sorry. This item is not available at this time.
Pre Order Possible .
Low Stock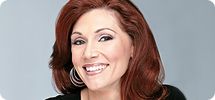 Host Pick
"I love this item. I've actually never had to download any extra music! The included songs were enough for me."
—Host Albany Irvin
Description
Oldies meets new. The Sansa Clip MP3 player holds up to 4GB of your favorite songs and attaches to your clothing to stay put while you're out and about. Plus, the included microSD card lets you enjoy the tunes from your youth, as it's preloaded with 1000 Billboard oldies hits! From SanDisk.
QVC neither condones nor encourages the use of this, or any similar technology, to acquire unauthorized recordings of copyrighted works; inclusive of, but not limited to, the download of prerecorded media via the Internet.
Includes MP3 player, two sets of earphones, USB connector, and microSD music card
4GB memory
FM tuner
Voice recorder
Podcast and audio book support
Built-in clip
Built-in rechargeable battery with up to 15-hour life on full charge
SD memory card slot
USB 2.0 port
MicroSD card: preloaded with 1000 Billboard oldies hits, including Love Songs, Rock, Pop, R&B, Country, and Jukebox
Measures 2"H x 1-1/4"W
1-year Limited Manufacturer's Warranty
Made in China
Reviews & Community QA
E165834 - SanDisk Sansa Clip 4GB MP3Player w/1000 Oldies& FM Tuner
277
277
great product
I read all the reviews before ordering, and when I got my player, for about the first 45 minutes, I couldn't get past trying to get the menu to appear, beyond the headphones and MUSIC picture and thought for sure it was defective. Guess what? It wasn't defective,....I WAS!! You have to remove a little plastic screen cover, which is barely visable and THERE was my full menu, working just great. I think his has happened to a lot of customers, after re-reading their reviews, but they just didn't realize this cover was there. Company should label this cover as "remove before use", or at least make it more visable. This is the only reason I made it only 4 stars. Anyway, product is wonderful and am going to buy another for my daughter.
10-29-11
Now I love It!
I will admit that the directions are very vague and the SanDisk website was not that much help either. I gave it 4 stars because of these points. However, I played with it a bit over a few days & finally called for support. ( I did need to hold on the line for about 15mins.) The gentleman that was on the phone was very helpful, resolved my issues and sent me a follow up email with a link for further info. Now I know how to use it & it is super, going to buy a couple more cards for other music!! So all in all a great price for super songs. Worth the time I invested. I think this would be a great gift for just about anyone!!!
10-28-11
I thought it was me
I thought I was too dumb to operate this thing and didn't send it back. The only thing I could get to play was "Danny Boy". I wanted it for the oldies but never got it to play any of them. I am disappointed that I couldn't get it to work.
10-20-11
Very disappointed in the slot card
I love the FM radio and I'm sure that I would have enjoyed the 1000 oldies had I been able to access them. I just returned the item today for a replacement. Maybe the next one will be worth my trouble. I certainly hope so.
10-19-11
FREEZES
I HAVE TWO COMPLAINTS, ONE THIS PLAYS FOR A WHILE THEN FREEZES YOU HAVE TO KEEP PLAYING WITH IT UNTIL IT STARTS WORKING AGAIN. SECOND, YOU REALLY SHOULD LET PEOPLE KNOW THEY HAVE TO HAVE A COMPUTER TO CHARGE IT. LUCKY FOR ME I JUST BOUGHT A NEW COMPUTER. ACTUALLY MAKE THAT THREE, EACH TIME I CHARGE IT IT PLAYS FOR A SHORTER TIME BEFORE I HAVE TO CHARGE IT AGAIN. PUT A AC ADAPTER IN THE PACKAGE OR AT LEAST OFFER IT ON QVC.
10-16-11
WONDERFUL!!!!!!!
I have a very short attention span, so it took me awhile to figure out. When I did, ohh man was it cool. I now know how to use all the features, great sound, convenient!!!!!!!! LOVE IT !!!
10-11-11
not sure yet
The first one I ordered quit working, returned and received another one.I like the player so far so good. I wished the battery would last longer and you could charge it without using the computer.
10-01-11
Customer Service at QVC Rocks...thank you
I purchased this for my husband for Xmas 2010. It worked great for 4 mos, then nothing. We tried dealing with the company, but could not understand the non speaking English people we dealt with. We then started to e mail. The answer over and over was that they would take care of it in 48 hours. We were then asked to return it to them, thank god we kept our tracking # from ups, as they kept saying they did not receive it. After giving them the date they received it they sent us another one. Scratched and non working. However Customer service at QVC said they would refund us. We sent it to QVC and it is taken care of. Customer service at QVC rocks.
09-29-11
Problems with this
I have returned my player for exchange and dearly hope it works better than the first. I could only get it to play 6 songs on the disk. The radio worked fine. Many reviewers have had similar problems. There are obviously some kinks to work out here.
09-26-11
One small problem
I love this MP3 player but shortly after using it, the reverse/repeat feature stopped working. I wrote Sandisk and was told to reboot the device and then download any new updates available for this model. None were available and the reboot did not fix the problem. I am in the process of sending it back for a replacement.
09-23-11
great
First purchase of a player. Not to handy with electronics but no problem with set-up. Always have been pleased with QVC's quality and price. Keep up the good work.
09-22-11
Hi-Tech Made Simple
First I bought the Sansa Clip a year ago for myself and loved it! I purchased other music clips to go with it as well. I love when I am communiting via train I can listen to the news on the FM Radio. With a long commute in from the burbs to downtown Chicago there are a lot of stops and yet the reception is impeccable. The device is small, easy to use and the backlight turns off to save battery life. I have also used the voice recorder for meetings. I clip it on my pocket or note pad and it records for hours! I was able to go back and listen to my meeting and pick up important details I missed the first time. The slot music chips are awesome. Never have to download, just clip and go! For the age 45 and older group - of which I am - this is the best of hi-tech made simple. I highly recommend for gifts or yourself!!! KT, Illinois
09-22-11