Samsung Galaxy Prepaid Android Tracfone with 600 Mins, Text Data & Accs.
In Stock
Sold Out
We're sorry. This item is not available at this time.
Pre Order Possible .
Low Stock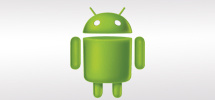 Learn more about the Samsung Galaxy Centura from Tracfone
View the zip code finder to see if your location falls within the service coverage areas.
Description
Now, here's a really smart phone--the Samsung 738 Galaxy Centura Android(TM) Tracfone. With this bundle, you can talk, text, and surf the web without a contract. It's an easy way to help you cut down on your monthly cell phone expenses!
What makes the Galaxy Centura Android Tracfone special? You get 3G and Wi-Fi connectivity for easy mobile Internet and app access. And a 3MP camera and video recorder. And picture messaging. And a music player. And you can access it all on the 3.5" diagonal touchscreen display. Quite simply, the Galaxy Centura with TracFone service is everything you want in a smartphone and nothing you don't!
How does the TracFone service work? You get all of the above minus activation fees, contracts, monthly bills, or credit checks. You pay for the service up front, and with this package, you get 600 minutes of talk, 600 texts, and 600MB of data, plus 90 days of service to use when activated within 60 days--but, you also get triple minutes for the life of the phone, which means you get three times the minutes for every minute you purchase in the future!
What's in the box? Samsung 738 Galaxy Centura, lithium-ion battery, wall charger, charging cable, car charger, colored case, Promotional Airtime PIN for 600 minutes of talk, 600 texts, and 600MB of data/90 days of service when activated within 60 days, triple minutes on all future minute purchases for life of phone, and more. You'll also receive an Android app bundle with Trend Micro Mobile Security, a $25.00 voucher from Zinio, and much more.
From TracFone.
Use of Bluetooth technology may require Bluetooth software and compatible accessories.
Access to and use of the Internet may require payment of a separate fee to an Internet Service Provider.
Wireless capability may require a network connection, additional accessories, and/or a service connection fee.
Please consult the manufacturer's documentation regarding the safe and proper use, handling, storage, charging, and disposal of products containing lithium-ion batteries.
Includes Samsung 738 Galaxy Centura with Tracfone service, lithium-ion battery, wall charger, charging cable, car charger, colored case, Promotional Airtime PIN for 600 minutes of talk, 600 texts, and 600MB of data/90 days of service when activated within 60 days, triple minutes on all future minute purchases for life of phone, Android app bundle, Quick Reference Guide, and Service Guide
3.5" diagonal touchscreen display
3G/Wi-Fi connectivity
Android 4.0 software
3-megapixel camera; video recorder
MP3 player
MMS picture messaging
Mobile Internet access; apps available for download
Google Play Store
Bluetooth 3.0
Triple minutes offer does not include 600 minutes included with purchase
Please refer to Start Here guide for the phone number to receive your Promotional Airtime PIN
microSD slot stores up to 32GB, card not included
Measures 4-5/8"L x 2-1/2"W x 3/8"D
1-year Limited Manufacturer's Warranty on phone
Imported
Reviews & Community QA
Samsung Galaxy Prepaid Android Tracfone with 600 Mins, Text Data & Accs.
223
223
Good Value for a Smart Phone
This droid is an excellent value for someone who doesn't want to be tied to an expensive contract. The customer service at QVC is outstanding- the customer service at tracfone- no so much. The tripple minutes make it the best deal around on an android phone. It even picks up in our area where- there is very little cell signal. We purchased two of these phones and have been very well pleased so far.
02-15-14
Good phone
We had no problems setting up our phone. Did everything online and when we needed to talk to a person we got quick service. I got this for my teenager because we had no room on our cell phone plan! I'm very impressed and wonder if we should put the entire family on tracfones.
02-13-14
good android tracfone
the phone is everything that it said it was. I have used the browser and not used any of my minutes. I also like the voice command. very easy to use
02-13-14
Clock does not work
I've had Samsung smart phones for several years. This phone is so so as a phone in general. The clock does not keep the correct time. Sometimes it is correct and sometimes it is off by the time zone differential, then it goes back again. This is a major problem for me because I have memory problems and need to use the calendar to make sure I get where I'm supposed to be when I'm supposed to be there.
02-12-14
NIce phone-that's about it
I bought this phone because it seemed like such a good deal, but you know what they say about something being too good to be true! First of all, 600 minutes, etc. seems like a lot until you realize that it's for 3 months. It is a nice phone and I like some of the features, although I'm learning that it doesn't have as many as my previous no contract phone; one being there isn't a barcode scanner. You're also using data even if you're on Wi-Fi; I was told that if I run out of data that I can then use the browser-okay... So now if you've already bought the phone, the best way to set everything up or to contact tracfone is to go online and join the support forum-which is what I've been doing about every week because I've had problems since getting this phone. The latest has been that I (& just about everybody else) can't send/receive pictures through text message. They have a live chat where someone tries to help you but you usually end up having to contact them by phone which is a whole 'nother ball game!
02-12-14
Phone is Nice - Tracfone Customer UnService
It took 2 1/2 days to get this phone setup and the phone service was good. The Tracfone Customer Service was so suspect that I was very concerned about being on my own with them. As in, once I could no longer send the phone back to QVC, I'm on my own. The phone seemed to be nice with lots of features. Unfortunately it was tied to the Tracfone company. Phone went back.
02-12-14
Agree! One star too much!
Thought this was going to be a good deal, but it has turned out to be a nightmare and am sending this phone back. Bearing in mind one has to understand heavily accented customer service reps, I finally got the phone activated. Had to repeat call again just to port out old number from A T & T. 5 days and 3 calls later to Tracphone customer service I still cannot use this phone properly. Just got hung up on by Tracphone customer service in Beliz, Central America. Cant and won't try calling back because neither time have I been given a ticket number to identify my request . Tired of wasting my time.
02-12-14
great phone
I have owned this phone for 6 months. I am not understanding the negative reviews. My phone has been an excellent phone for me. I think it is a little difficult to learn to use some of the features but for the price this is a lot of phone, even the camera is great quality.
02-09-14
Terrible Item
First of all, this doesn't even rate 1 star! This phone and the service with it is HORRIBLE. Worst item we have ever purchased from QVC. Phone quits working, cannot make calls. Repeated calls to the customer service center are a joke. No solution to the problem provided, on the phone trying to resolve for over 1 hour. Gave up our perfectly good Verizon Wireless service for this piece of junk. If you like dealing with junk and a customer service center in who knows where, then this item is for you. Good luck.
02-09-14
died every two days.
Had the phone 3 weeks and the phone died. Called qvc aney told me to return it. That wou,d be fine except I would,t have a phone. Called Tracphone they told me to take the battery out for 5 seconds and replace, worked. Two days same tning. Again 2 days. Called Co. It took1 hour talking to three people from India to finally send me a new phone. I should have just sent this junk phone back to QVC.
02-06-14
Worst Service Experience Ever
I have been a long time Tracfone customer and am used to their poor customer service, but I felt the cost savings made up for it. My experience activating this phone was so bad I am not sure I can justify spending any more money with this company. It took several weeks, many hours on the phone with numerous customer service reps and they even "lost" my existing Tracfone number in the process so I had to get a new number. Now that it is activated, I actually am pretty happy with the phone itself, but my overall Tracfone experience is extremely negative. Fortunately, I purchase a large service plan online so I don't have to deal with customer service very often.
02-06-14
Awsome Phone
We purchased these phones when they were a TSV. Couldn't be happier. They are a fantastic value for all who follow a budget. We do use the data faster than the minutes and text, but you are able to buy additional data time separately. This phone is no contract and ideal for people who don't use it for lots of long conversations; I use my landline for those. It gives security and peace of mind for when you are out and about since there are very few phone booths out there anymore B-) Also, since we are not on the internet, it gives access to information we need from time to time. This is our first cellphone and we were a little challenged at first, but learning as we go. Couldn't be happier! My girlfriend too thought this was such a value. She said " WOW! Your phone does everything and more than mine does and I pay a huge service charge every month."
02-06-14