Royal Palace Antique Kirman Panel 2'6" x 9'6" Handmade Wool
Customer Top Rated!
In Stock
Sold Out
We're sorry. This item is not available at this time.
Pre Order Possible .
Low Stock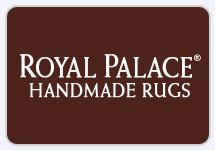 Description
Bring formal elegance home with this glorious Persian panel Royal Palace(R) rug featuring real silk accents.
Durable classic wool construction gets a dash of silky dazzle. Genuine silk adds luster and sheen, it's also a little softer than wool, so your carpet feels as rich and luxurious as it looks. So, take off your shoes and enjoy the texture. The silk accents can be found in the Ivory, Rose, Sage, and Gold details of each rug.
The incredibly popular Persian panel style comes to life in this traditional Kirman design. Each multi-colored section explodes with stylized bouquets and floral vines.
The vibrant jewel tones of the Antique Heritage color palette lend a sophisticated, old-world quality to the piece. 41 unique color shades are woven throughout the rug, creating a truly impressive heirloom appearance. For incredible dimension, the yarn is triple-dyed to create subtle variations that give the look and feel of an original. An antique-style luster washing completes the time-worn effect.
Extraordinary quality and attention to detail. Each rug is individually tufted, sheared, and carved by hand to achieve its plush feel and luxurious look. High density 80-line construction enhances the pattern for a crisp appearance.
Ideal for any decor, this rug adds beauty, durability, and style to any living space--all at an affordable price. From Royal Palace(R) Handmade Rugs.
No fringe
Handtufted from 1/2" thick, 90% wool/10% silk in a dense 80-line construction
Handserged sides for durable tailored finish
Double sheared for smooth finish and crisp detail
Luster washed for an antiqued look
Backed with heavyweight cotton for durability
Nonslip rug pad recommended
Measures 2'6" x 9'6"
Vacuum regularly; clean spots and spills promptly with water and mild detergent; professional cleaning recommended
Made in China
Important Details
No more slipping and sliding! Check out our selection of rug pads.
Royal Palace® Rugs: About Rug Shedding
Some shedding is normal for a wool rug. Shedding occurs when static electricity attracts loose wool fibers, or when rubber-soled shoes—like sneakers—break off small wool fibers. This won't affect the wear of the rug. After receiving your new rug, we recommend that you vigorously vacuum it vertically, horizontally, and diagonally, with the brush set at a low setting. Repeat this for 2-3 days; it's okay if you fill more than one vacuum bag or canister's worth. This vigorous vacuuming will not harm the rug and will help minimize shedding. You can then vacuum regularly with the brush at a medium or high setting, alternating with an upholstery attachment. We recommend vacuuming once every two weeks. You'll find wool fibers in the vacuum bag but, again, this won't affect the wear of your rug.
Information provided by Royal Palace.
Reviews & Community QA
Royal Palace Antique Kirman Panel 2'6" x 9'6" Handmade Wool
19
19
Focal Point Piece
This rug is beautiful and plush - very nice quality for the price. I put it in my foyer and it is the focal point of the area. I think the overall tone is lighter than pictured.
04-01-13
Beautiful
I bought 2 of these runners for my hallways. I like that the rugs are thick, soft and a good size runner. The colors (brown, sage, tan, ivory, burgundy, dark salmon/peach) coordinate well with my decor. This is a high quality rug at an excellent clearance price. I do have to mention that I have dark cherry hardwood floors, and I started noticing a flurry of dust-bunnies on the floor. These rugs shed quite a bit. I've tried vacuuming them as per the directions included in the description, but am still seeing quite a bit of shedding. It doesn't effect the look of the rug or wear of the rug, it is just somewhat annoying.
03-30-13
DO NOT HESTITATE WITH THIS RUNNER
THIS RUG IS TO DIE FOR. I was a little frustrated because there was no video and the photograph looked really blah, blah, blah!!! But I had purchased the royal floral oasis rugs and they shocked me with their beauty. Well, when I rolled this one out I almost died, it is so vibrant. I had to get this pattern because I already had a similar pattern in my living room. Which in a bit I am going to replace with a Royal Palace. I don't seem to have a problem with the shedding, it did fill my canister a couple of times, but if I didn't see it in the canister I wouldn't have even known it was shedding. I am very picky about what goes in my house. I have extremely traditional furniture and accessories. I am so pleased. BY THE WAY, IF YOU HAVE NEVER WALKED ON ONE OF THESE RUGS, YOU WILL WISH YOU COULD CARPET YOUR WHOLE FLOOR IN THEM....PLUSH, PLUSH, PLUSH
03-19-13
Great Rug Value
Whoopie! Had this rug on my wish list. What a buy and on black friday I got free shipping! My husband and I love the rug. We needed a rug for the hall because of our dog. His nails tapping on the wood floors would wake the dead and he needed the traction to be able to keep his feet from sliding out from under him. The bonus for me is that the rug is soft, cushie, and decorative. The design and colors are perfect for our home. The quality is excellant...I have other wool rugs and they wear like pig iron! ;)
12-07-12
Beautiful but...
This runner is really pretty and exactly what I was looking for - unfortunately it has a flaw right in the middle - my husband says he didn't notice it till I pointed it out but then he didn't notice when I painted his office pink (which was supposed to be adobe) until a week later. Guess I'll keep it because it would be such a bother to get it shipped back. My problem is in wondering where the quality control is and who should have seen this prior to my putting it on my floor. I would have given it 5 stars if not for the flaw - if you get a perfect one it is an outstanding buy.
12-06-12
Love it!
I purchased this runner and the matching large area room rug about 1 year ago. It is absolutely gorgeous and holds up well. The colors are deep and vibrant. It does shed some as any new wool rug will do. If anyone is hesitating to buy this rug, DON'T. You won't be disappointed.
08-22-12
poor quality
Have had this rug for several months. I also bought the 5' X 9'. They both shed a lot even after vacuuming twice a week. There are "dust bunnies* all over the house from the wool that sheds off both carpets--they are not in a high traffic area, Just think that they are poor quality wool and they are not well woven, Would not recommend buying this product.
05-10-12
Absolutely Fits the Bill ....
I received this runner yesterday and was excited to open up the packaging. It is beautiful and perfect for my upstairs hallway!!! I just wish they made it in a smaller size as I need a small accent rug for the space leading to my master bedroom.
03-08-12
Love this rug!
I was surprisingly shocked at how beautiful this rug is. I have been looking for a runner for quite some time to replace one that was past it's prime. The colors are perfect and it's so thick and plush...well worth the price. I'm thinking about getting a larger one for under the dining room table. Thank you QVC and Royal Palace!
03-07-12
Rug aces "Time Test" w/ flying colors - Literally
Have had this runner now for several months in my small galley kitchen, where it gets lots of traffic. Continues to look beautiful. Colors still vibrant, pile is cushy and deep .... a few periodic passes with the vacuum cleaner is all it needs. Very pleased
01-08-12
FANTASTIC
THESE COLORS GO SO WELL WITH MY OTHER COLORS...THAT I COULODN'T PICK OUT A BETTER ONE IF I SAW IT IN PERSON...THE QUALITY IS INCREDIBLE FOR THE PRICE....CHECK OUT WHAT THEY ARE CHARGING FOR HANDMADE RUGS AND YOU WILL SEE WHAT A GET VALUE THIS IS!
01-05-12
Beautiful rugs BUT....
Love the colors and pattern of this rug bought it and another one to match. Since August of this year when I received them I have vacumed them almost EVERY day. They both still shed lots. At times I will get handfuls of lint. Unless you like to vacum everyday DON'T buy these rugs. I kept hoping it would get better but never has. Wish I could return them now!!!!!
12-15-11