RLM Studio Gaia Sterling & Gemstone Ring
Signature Selection!
In Stock
Sold Out
We're sorry. This item is not available at this time.
Pre Order Possible .
Low Stock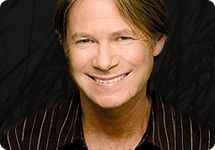 A Note from the Designer
"Gaia is the name I call my Mother Earth. My love for her grows each day as I become more and more aware of her mind-boggling beauty. I wanted to design a piece that incorporated sterling silver and turquoise in an attempt to convey some of Gaia's different moods. In this ring, I chose a small dark smoky quartz to play off the earthy tones in the oblong magnesite cabochon. The stones rest next to each other on your finger but are separated by a sliver of energized space."
—Robert Lee Morris
Description
Sleek, modern, and fresh, this sterling silver U-shaped ring has an interesting, unique design, and bursts to life with an elongated rectangular, greenish-blue magnesite gemstone bezel set with an oval, faceted smoky quartz. From RLM Studio by Robert Lee Morris.
Sterling silver
Total smoky quartz weight is approximately 1.40 carats; gemstone weight not given for opaque gemstones
Elongated rectangular, greenish-blue magnesite gemstone bezel set with oval, faceted smoky quartz; U-shaped design
Sizes 6, 7, 8, 9, 10, 11
Measures approximately 1"L x 7/8"W
Box, pouch, romance card
Made in China
Reviews & Community QA
RLM Studio Gaia Sterling & Gemstone Ring
19
19
Loved it
Loved this ring, got many compliments immediately. The only bad thing was after 4 days of wearing it the green stone fell out. Sent it back & ordered a replacement which unfortunately the green stone was not as pretty. These are the breaks. Also the second one had what some others mentioned with a 'clear coat' peeling off. I am still keeping the ring & hoping no stones fall out!
08-01-12
Sooo pretty and soooo unique!
I have many RLM pieces and this one is right up there. It is much prettier in person. I was a little concerned it would be too long but it is just perfect. I can't imagine anyone not wanting or liking this lovely RLM piece...
05-21-12
Statement Ring!
The design is amazing, the color combo is perfect, and the liquid silver is comfortable. The only reason for the 4 stars is that within hours of wearing it I noticed something different on the elongated rectangular, greenish-blue magnesite gemstone. At first I thought it was a flaw, scratch, or chip. Then I realized it was a clear coat that was beginning to peel of the gemstone leaving a dull looking rock. I plan to keep it for the design and statement of the ring, but so disappointed that the clear coat will eventually peel away leaving a dull stone.
05-08-12
Amazing
THE most beautiful RLM ring I've purchased to date (and I have many). Fits like glove and looks amazing. Can't even tell I'm wearing it because of it's comfort. Doesn't twist and turn like some large rings. What an amazing artist. People notice it all the time and I love bragging about where I got it and who the designer is. Can't take it off!
05-05-12
Modern elegance!!!
I've wanted a ring like this forever. I've seen open top designs over the years, but none of them were as elegant on the hand as this one. I also ordered the matching earrings, and will keep those to coordinate with the ring. This magnesite stone is darker than most turquoise, and it goes nicely with the smoky quartz. The silver is so smooth, the ring sits nicely on the hand, but it does run a bit small. I ordered a 7 which would normally work on either my middle or pointer finger, and it fits more comfortably on my ring finger, which isn't quite a 6. Love this design, and it's perfect for someone looking for something different.
05-04-12
Crazy Beautiful
It has to be the most different piece of jewelry I've ever owned. I wish I could have given him 20 stars or even more. I wish he would make a sliver worry stone. I just love touching his sterling.
05-04-12
almost there
I too had to return mine due to scratching - also stone very green - kelly green - I realize it is not turquoise but not even close to picture - might have kept because of design... but didn't because of scratches in stone - why not do it in turquoise? design would be worth extra $ -
05-04-12
Interesting design, but...
This ring is a very unique design. I love it. The smokey quartz is very clear and a good color. There is substantial silver in the ring also. The but up above is because the greenish-blue magnesite gemstone has scratches on it. The scratches seem to be polished into it. So, I went onto wait list hoping to get one that does not have scratches!
05-04-12
MAGNIFICENT!!
I just received this ring yesterday and was so excited when I opened the package and saw this magnificent and beautiful and stunning ring!! I love all of Robert Lee Morris'pieces and this is no exception. The stones are beautiful and bright and take your breath away and its fit is very comfortable. Thank you Mr Morris and thank you QVC.
05-04-12
Love this ring - First Magnesite Piece!!
I really love this ring, I ordered it hours before the RLM show when I discovered it online, so glad I did because it sold out before being presented. I love the unique quality of the peice, I won't see it everywhere. I also like that you can switch fingers with a little squeeze. I just love it!
05-03-12
Striking
I love this ring. The design is totally RLM. I do not think the silver is unsubstantial as another reviewer said. This runs small but I opened up the ring a little and it fits perfectly. Very comfortable. My turquoise is in perfect condition. This matches a set I have from another designer so I am pleased. Couldn't be happier.
05-03-12
RLM at it's Best
Love this ring and would highly recommend Get on waitlist now!
05-03-12