Pursfection Deluxe Expandable Purse Organizer with LED Light
In Stock
Sold Out
We're sorry. This item is not available at this time.
Pre Order Possible .
Low Stock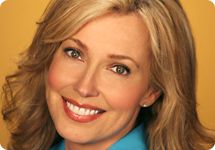 "Not only is Pursfection great for organizing and giving your bag structure, it also comes in handy when a pen leaks inside your purse. Just pop in a Pursfection and you've got a brand-new looking bag!"
—Jane DeNoble, Organizational Consultant
Description
Is your favorite purse or tote lacking when it comes to storage for your essentials? Instead of buying a new bag, slip in the deluxe Pursfection organizer and you've got pockets aplenty--plus, you can easily transfer it from purse to purse. A clip-on LED light helps you find what you're looking for in low-light situations.
Full, printed lining; 11 pockets; two loops; 1-1/2" zip expansion on both width and length
Includes 2 3V lithium button batteries
Measures 4"W x 9-1/2"L x 6-1/4"H; expands to 12"L x 5-1/2"W
100% polyester
1-year Limited Manufacturer's Warranty
Made in China
Reviews & Community QA
V30275 - Pursfection Deluxe Expandable Purse Organizer with LED Light
178
178
Why did I wait so long???
This is the perfect purse organizer...right size, right number of pockets and of course the price is right. Wanting to change your purse is now as easy as 1,2, 3...
08-08-12
Love this
This was one of my first purchases from qvc several years ago. The quality is great. With two years of use it has no damage it saves my purses from stains and I love the way I can organize everything and just change it between purses. The price is great I saw something similar at a department store for double the price and smaller so I'm very happy with this product.
08-07-12
Great as a Gift!
I bought 2 of these cause I have to carry so much stuff in my purse and love them! Even the light. I can move it to the area I need it. My girlfriend saw mine and wanted one so I got one for her and she was thrilled to get hers. I have tried others and this is the best I have seen. There is room to expand or reduce to size. We really like this item.
07-08-12
Great Organizational Tool for your Purse
I really like this organizer. It expands to fit alot of items. A place for everything and everything in it's place.. love it!
11-28-11
Love this Purse Organizer!
I'm so much more organized now..plus so easy to switch purses!
11-26-11
wow what an organizer!
I was really happy with this organizer. I had one from another make and it didn't do anything for me. This is a great roomy organizer. I love it and I am going to get another when it comes back. The design is great and the light is really an extra plus.
11-26-11
Outstanding !
Before I saw this organizer, my purse would be a mess. I decided to purchace this finally after a couple of times, and NOW I'M SO GLAD I DID. It's so easy to transfer all your things from one bag to another. Thank you so much for this great product !
11-26-11
great purchase
My daughters and i love this product. You can organize everything in your bag and when you want to change bags you just take it out and put it in another. We love it.
11-16-11
Great
I love the pursfection. I have a Coach bag that I stopped using because it was always a hunt to find anything. Well needless to say this organizer has me using my Coach purse again. I know where everything is and everything has a place. The clip on light is added bonus. I am very pleased and I look forward to putting it in my other Coach and Dooney bags that need the help.
11-13-11
better than others
I have tried another brand and found this to be better because it seems a bit more structured and expands more easily. I'll see if I really use the light, but it is a good idea
11-12-11
Great Product, Light Needs a Little Help
I love this product! It really does help me keep my purse from turning into a black hole! It was affordable. It's cute! It does expand beautifully! And if you have a smaller purse just zip it up and make it smaller...works great! I would have given it five stars if the light actually stayed clipped to the inside of purse. I do LOVE the light, it just always falls off into the organizer and I am afraid I am going to lose it one day.... Just needs a more secure clipping mechanism. Love how light times out so if you forget it, it won't wear down battery. I would definitely buy these as gifts as I think many women would love them!
11-11-11
Great Invention!
As normal I received my order promptly! I have an older Tignanello Bag that is really big and has a lot of room but no structure, I hadn't used this bag for awhile for everything went to bottom. After buying the pursfection after seeing on QVC, It is wonderful!!! It gave by bag structure, did not clump losing it's shape and now I have a new bag! Love Love Love this invention! I can now use all of my older bags with no pockets for organization and make them a new purse!
11-05-11