Premier 5.00 ct Oval Morganite Scalloped Design Ring,14K
In Stock
Sold Out
We're sorry. This item is not available at this time.
Pre Order Possible .
Low Stock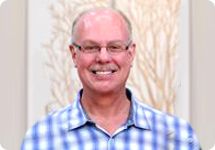 "There are very few natural gemstones that exist in nature that are pink. Morganite, a member of the beryl family, has a beautiful soft pink hue. It is becoming very difficult to source in large sizes with the quality and color saturation that QVC demands. I especially love morganite in rose gold; it makes an elegant blend of femininity and sparkle."
—Peyton Kelley, Graduate Gemologist
Description
Unique opportunity. At an impressive 5.00 carats total, this oval morganite gemstone ring is sure to become the ultimate complement to all your favorite ensembles. Bolstered by a scalloped floral design set on a beautiful openwork gallery, the 14K rose gold ring boasts exceptional luster, clarity, and brilliance within a sweet, romantic design. But don't hesitate, the opportunity to get a morganite ring of this size and distinction at a price like this won't last forever. It's extremely difficult to source this size of a morganite gemstone, so a value like this is hard to find.
From the 14K rose gold accents to the impressive oval morganite gemstone at the center, this stunning statement piece is striking from every angle. Warm tones throughout give it a soft, sultry feel. And, it exudes the kind of timeless style and lasting quality that can be passed down from generation to generation.
Treat yourself. Whether you're celebrating a birthday, an anniversary, or an important milestone, this majestic ring can serve as a beautiful reminder of a special moment in your life. Be sure to get yours today, and make this ring one you'll cherish now and for many years to come!
From the Premier Gemstone Collection.
14K rose gold
Total gemstone weight is approximately 5.00 carats
Prong-set oval morganite ring; scalloped, floral design on openwork gallery; highly polished, tapered shank
Standard fit; sizes 5, 6, 7, 8, 9, 10
Measures approximately 5/8"L x 3/4"W
Made in China
Reviews & Community QA
Premier 5.00 ct Oval Morganite Scalloped Design Ring,14K
43
43
beautful ring
This ring is gorgeous just an fyi there is a protective film on the stone I thought it was cracked and it just was the protective film once the film was removed just stunning.
04-15-15
Dream
I love Morganite! And this ring is a dream come true. I went to a local jeweler in town looking for morganite and they had no morganite. Then I went to a national name jeweler, they had a morganite that looked a lot like this ring in 14K rose gold for $1,200. I love the QVC app because it is easy to pull up on my iPhone and shop and compare! When I received this ring in the mail, my hands were shaking,, remember I LOVE LOVE LOVE morganite, As I open the package, it felt like I was in a dream, it was so beautiful beyond what works can describe! Wearing this ring brings me so much joy, it has become my favorite ring!
02-10-15
Simple Elegance
Just received this. I was doubtful if I would like this purchase. I was pleasantly surprised. The stone is a substantial size, without being too large, well cut and great sparkle. The setting really compliments it. Would have preferred more color, but morganite is known for being a soft muted pink. Thank you QVC please expand the Premier line!
09-17-14
Stunning
If you read my review on a 3 stone morganite ring you will read my story of my jewelry being stolen. This was another piece stolen. My husband bought it for me this past spring for my birthday so he bought it again because I loved it soooooo much. I hated buying it twice because it's not a cheap price, but it is so stunning that he didn't want me to be a victim and said it was so beautiful on my finger. So lucky to have a husband that would by this twice. That's how beautiful this ring is. Worth it ladies!!!!!!!
09-04-14
Disappointed
I was disappointed when this ring arrived as it wasn't as spectacular as anticipated. It is a beautiful color but seems to have some occlusions or something, as it doesn't sparkle evenly. Although I love rose gold, for my taste there doesn't seem to be enough contrast between the gold and the gemstone. Overall the setting seems light weight and the prongs don't look like they will hold up. I was on wait list for this item and it seems like the whole packaging was used prior, so maybe this was a return? So, even tho this is an incredible opportunity to buy a very special ring, this one doesn't do it for me. Back it goes.
08-30-14
5ct Morganite Ring- IMPRESSIVE, indeed!
SPECTACULAR!!!!! An all-around winner! The morganite, the 14k rose gold, the look, the feel, the sale price... LOVE, LOVE, LOVE!!!!
08-19-14
Best buy I ever made.
I was recently robbed and lost a lot of beautiful jewelry. Looked to QVC naturally, and this ring stood out. I love that it is a solitaire,!!!!!! the stone is so ALIVE!!!!. It dances around on my finger. The setting is beautiful too. You can't see it in the picture, but it has 4 tiny flowers holding it. Lots of fire, it looks like a pink diamond!!!!!! I had never heard of a Morganite before. I wonder why. It is definitely my favorite ring and I will be looking for more. Thank you QVC,
08-14-14
TEN STARS!!
This ring is absolutely gorgeous! Simple in design but the Morganite stone itself is breathtakingly beautiful and that's all that is needed for this setting. The stone itself is the focal point and no other ornamentation is needed.
08-08-14
A stunner
This ring is beautiful! I have been waiting for awhile to buy it and finally took the plunge. One always has to be careful when purchasing something this expensive when looking at a picture. It is as lovely as the picture if not more so. A truly stunning ring to add to my collection, I am so happy with this beauty. I think someone had a bad review that gave me pause but I am glad I went ahead. Thanks QVC! I waited for the best!
07-07-14
"Ain't No Sunshine"
There are soo many inclusions in this Gem it is cloudy. Who ever put this Gemstone into 14K gold should be ashamed of themselves. What a waste of the gold.
06-08-14
Wow! What a ring!
I just received my ring today and oh my it is so beautiful! The picture does not do this ring justice at all! I consider myself a connoisseur of fine jewelry and I would say this is one of the nicest gemstones I have seen. I was expecting a lot after reading all of the positive reviews, but I never thought it would be this exceptional... If you have the chance to grab this ring do not hesitate. At 5 ct. you can't do better. I searched many sites and stores and compared prices with carat weight and color etc. and this was by far the best deal. This ring is now my favorite other than my diamonds! But then it should be since it shines like a diamond!
05-28-14
LUUUUUUUUUUUUUV It!!!!!
Oh my goodness, this is quite a beauty. I am a huge fan of morganite and this lovely bauble is delicious in color and setting. The quality is top notch and this is a great addition to my "collection".
04-15-14