Perricone MD Acyl-Glutathion Eye Lid Serum .5 oz.
or 3 Easy Pays of $40.00
+ S&H and tax
In Stock
Sold Out
We're sorry. This item is not available at this time.
Pre Order Possible .
Low Stock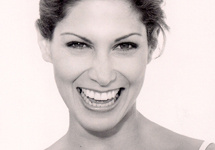 Pamper Those Peepers
"Acyl-Glutathione Eye Lid Serum is the most powerful eye product Dr. Perricone offers. This serum addresses deep creases above the eye. Applying it 360 degrees—on every area of the eye and eyelid—gives you a firmer, smoother, and younger-looking eye area. Deep creases are dramatically reduced."
—Dana Bledsoe
Description
What is it: An eyelid serum that topically replenishes glutathione to the skin, dramatically improving the accelerated signs of aging along the upper eyelid area.
Who is it for: Anyone wishing to minimize the appearance of the advanced signs of aging, such as lack of firmness and smoothness on the upper eyelid area.
Why is it different: Acyl-Glutathione Eyelid Serum works in three ways. First, it addresses the upper eyelid by helping to firm and smooth while minimizing the look of creases. Secondly, it effectively tackles the look of dark circles and wrinkles on the lower eye area. Thirdly, it enhances makeup application.
Independent consumer use studies demonstrated extraordinary results after four weeks of application: 76% of subjects reported improvement in the appearance of deep creases above their eyes. 73% reported an improvement in the firmness of their eyelid skin. 80% reported an improvement in the appearance of dark circles under the eye. 71% said they felt an instant smoothing effect around the 360-degree orbital rim of the eye area.
How do I use it: Apply directly to the eyelid area, working up to the brow bone in gentle patting motions. Apply along the lower contours of the eyes from crow's-feet to under the eyes. Follow with an eye cream for moisture, if necessary.
From Perricone MD.
Reviews & Community QA
Perricone MD Acyl-Glutathion Eye Lid Serum .5 oz.
is rated out of
5
by
302
.
Rated

2

out of

5
by
Anonymous
from
6 weeks & nothing yet.
Product too expensive to not see some results in 6 weeks. The pump bottle wastes so much of the product. It does not matter how lightly I press the pump, alot of the product comes out. This kills me, as it is not going to last at this rate. Fix your design please.
Date published: 2017-08-06
Rated

5

out of

5
by
Anonymous
from
Extraordinary Product
I use this product morning and night. It is so soothing and adds moisture to the delicate eye area without any oils or greasiness. After using it for more than a few years now, I have actually watched my eyes grow younger.
Date published: 2017-07-19
Rated

4

out of

5
by
retailt
from
pump problem
I have been using this product for more that a year. I am satisfied with the product although it is pricey. Unfortunately the last two bottles have had faulty pumps. The tube was disconnected from the top on one and I could not get the tube out of the bottle and on the other one product would not pump out. When I checked the non pumping pump it was cracked where it was connected. Fortunately I was able to rescue the old pump from the trash and have now used it on 3 bottles. Curious if anyone else has had this experience. A quality product should have a reliable delivery system.
Date published: 2017-07-18
Rated

5

out of

5
by
pdillon
from
This is making a difference
I am 61 years young and have been trying different eye products lately to get the crepeyness of my eyelids looking better. I have purchased some very nice upscale products, but I just wasn't seeing a difference other than they provided hydration. I finally decided to give Dr. P. eye serum a try as I do use his sub D neck cream and won't b without it. I received the serum and used it for a couple of days ...hmmm no change, but after a week I was looking in the mirror and my eyes looked different. The dark area that was just under my eyes close to my nose bridge wasn't dark - that area of skin was actually pinker! Whaaaaat? I don't have that hollow eyed look that I was getting and the eyelids are less crepey. For me this is a huge success - this is a pricey product, but it's working, (thank you easy pay). This will most likely join the ranks of my "cannot be without" products. I use this morning and night. It's a very light fluid that easily spreads over the entire eye area. Thank you Dr Perricone for the great products which help in keeping skin more healthy and balanced.
Date published: 2017-07-10
Rated

5

out of

5
by
redhead123
from
wow!
i dont really have fine lines around my eyes (thank you botox). But my eyelids are getting hooded - can't really see my eyelid anymore. I tried this for the 1st time this morning. wow! i can see my eyelids! no hooded look anymore! I will never be without this sgai !
Date published: 2017-07-01
Rated

5

out of

5
by
LaterGator
from
This works for me
I received this product several years ago in a TSV and I used it on and off but I had had eyelid surgery and really didn't need anything as my lids were nice and tight. Well several years later, probably 4, my lids were dropping slightly (as they will with this type of surgery) and I still had the serum, so I tried it and after a few days it seemed to be working. When I put my eye makeup on it went on smooth and the colors showed up fantastically. My lids were getting tight again and I was thrilled. (I'm not recommending that you use a 4 year old bottle of serum, it was my choice so I used it). I thought a new bottle would work better so off to Ulta I went and bought a new bottle of the Acyl-Glutathion Eye Lid Serum and threw the old bottle away, with much regret, and began using my new bottle and it worked great. My eyelids are tight again and my under eye lids are nice and taut. Then my esthetician and I were talking about skin care and I found out she is a Perricone gal. She works for a doctor who has his own line plus he also recommends an additional line in his practice but when I asked my esthetician, she said she believes Perricone is the leader in advanced skin care and that there was a Perricone TSV coming up on QVC. Well, I looked and found that the TSV had this product in it so I definitely bought it to have when I run out of the one I just purchased. Plus the other products, the Neuropeptide Facial Conformer and the Neuropeptide Facial Cream, made the TSV a no brainer. If you need to tighten up your skin, these are the products to get. Make sure you use a moisturizer with them. You can feel them working to pull you skin taut. You can't go wrong with the eyelid serum or all three of these for that matter. Give it time to work before you throw in the towel but apply it, let it dry and put your eye makeup on. You will notice a difference. Keep an open mind because these things don't happen overnight but the eyelid serum will help right away with makeup application. Soon, your eyelids will appear more open and it will be fun to apply your eye makeup once again.
Date published: 2017-07-01
Rated

4

out of

5
by
Anonymous
from
I would buy this again for sure
I really like this serum. It works really well to firm my eye area and my lid. I even use it above my eye brows to give my eyes an extra lift. What I don't like is the price and that it doesn't last very long. The last bottle lasted me about 5 weeks which is not very long. I would recommend this to a friend, but with the caveat that the amount product for the price is high.
Date published: 2017-06-16
Rated

1

out of

5
by
Dirose
from
NEEDS MORE TESTING
I AM 70 YEAR OLD WOMAN WHO DOES HAVE BEAUTIFUL SKIN. I REALLY WANTED TO LOVE THIS PRODUCT, AS EYES ARE STARTING TO DROOP. TRIED FOR COUPLE OF WEEKS, TO EXPENSIVE FOR LITTLE BOTTLE AND NO IMPROVEMENT. SENDING BACK.
Date published: 2017-06-11