P90X2 13 DVD Workout Program with Stability Ball and Shakeology
In Stock
Sold Out
We're sorry. This item is not available at this time.
Pre Order Possible .
Low Stock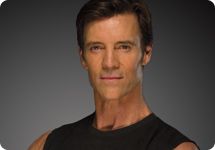 "My goal is to help people get healthier, stronger, leaner, and better in 90 days.
Now get ready to bring it!"
—Tony Horton, Creator
Description
Bring it--again! If you've already torn through the original P90X program and experienced its awesome results, or if you're an athlete in good shape, take your physical fitness to the next level with the game-changing sequel to the P90X program, P90X2. Developed by a team of qualified fitness experts and sports trainers, this program offers training that is so cutting-edge and effective, you'll be blown away by your results--and your performance!
It tears the roof off your limits! Based on the same principle of P90X Muscle Confusion, P90X2 ups the ante with a revolutionary training technique used by world-class athletes called Post-Activation Potentiation (PAP). This technique breaks through normal 30-day plateaus with 12 groundbreaking workouts that fall into one or more of three training phases. As you progress through the program's phases, you chisel your body while building balance, endurance, agility, core strength, and athleticism. Follow the program faithfully, working out five days a week, and you'll see extreme, visible results in just 90 days!
Get it together. With this bundle, you'll also receive a stability ball to enhance your workouts, plus a 90-day workout calendar to help you plan and track your progress. And, the flexible Nutrition Guide, packed with delicious recipes and even vegan options, helps you plan your diet for enhanced results. As an added bonus, you'll also receive a 7-day trial of Shakeology superfood shakes to help you power through your workouts.
Experience next-level training that's better than many professional athletes get--and achieve the best shape of your life with P90X2.
As always, please consult your personal physician before beginning any diet or exercise program.
Take a realistic approach: If you work consistently and follow the program, you maximize your results.
Includes:
Plyocide DVD
X2 Recovery & Mobility DVD
X2 Total Body DVD
X2 Yoga DVD
X2 Balance & Power DVD
Chest & Back & Balance DVD
X2 Shoulders & Arms DVD
Base & Back DVD
PAP Lower DVD
PAP Upper DVD
X2 Ab Ripper DVD
X2 Core DVD
How to Bring It Again introductory DVD; run time 10 minutes
Fitness guide
Nutrition guide
90-day workout calendar
Inflatable 55cm (22"Diam) stability ball with pump
Bonus! 7-day 11.85-oz trial of Shakeology superfood shake mix
Total workout time (for all workout DVDs) 9 hours, 29 minutes
See P90X2 Workouts tab for detailed workout information and individual DVD run times
Workout program and stability ball made in China; Shakeology made in USA
Reviews & Community QA
F09660 - P90X2 13 DVD Workout Program w/Stability Ball and Shakeology
39
39
Hard, but effective!!
I have only recently started this program and have done the Insanity workout before. While this is hard it is definately doable for anyone. They give you modified versions of every exercise so if you can't do it like Tony and some of the others, you can do the modified version. And, like Tony says, "do your best and forget the rest!!!" And, that's exactly what I'm doing. I know that with practice I will get better and better.
06-28-12
Wow. Just Wow!
I thought I was in relatively good shape before I started the program in March. But now in my last week, I know the joke was on me. I am now in awesome shape. My abs? Amazing. I can brag. I worked for this. Here's the thing: P90X2 is hard. But if it wasn't, then it wouldn't work. The program itself is brilliant. You work through three series that progressively make you stronger. Day one? I got a very clear picture on how weak my core was. I was seriously ready to give up and send this infomercial stuff back. I was exhausted! And cranky. And sore. But if you push yourself, you will see progress very quickly. And that's empowering. Believe it or not, I still have to push myself every day to put the DVD in, and some portions of P.A.P Upper will find me lying on the floor resting, but this was the best thing I've done for myself in a long time.
06-05-12
I'm a fan
I have tried Insanity and P90X. They were cool, but I like this one better. There is a lot of equipment involved, however, nearly every move has an alternate move if you don't have the equipment. The pull up bar is the same one in P90X. If you have the exercise ball, a few weights, and a pull up bar, then you'll be fine. You can use a power stand or the door way version. You really won't need the medicine balls right away if you are just starting the program. Lol, It was week three before I was strong enough to do the pushups on top of the darn things so you have time to purchase those. Otherwise, use a basketball or soccer ball until then for the other non-high flying moves with that require the medicine balls. Overall I like this version, especially plyocide and yoga. So far, those are my favorites. It really does work. I've only lost five pounds, but after week three my arms are buff and I have the beginnings of what looks like flat abs :-) so I can't complain. Especially after being able to get back into a pair of skinny jeans I haven't been able to wear in almost year. If you are on the fence about buying it, remember. You can return it if it doesn't work for you. You'll never know until you try.
05-27-12
Had to modify too much
The exercises that I had the equipment for, I enjoyed. But too much was wasted because I do not have a chin up bar. Also, I was on the next to the last DVD, doing the one legged jump, on my third set, when I pulled my calf muscle. I nursed it for the past 2 months before it was finally better. During that time I put on ten more pounds. I should have returned this, as obviously it isn't for me. I now have the malibu pilates chair, hopefully I won't hurt myself on it! As for the shakeology that came with this, I did not care for the chocolate. Liked the green one, and added fresh lemon to it. I do like having the shake as a replacement meal, and will keep up with monthly orders on that. The bars I will discontinue as those are 250 calories and in my mind, geared more towards men, or women who are athletes, not someone like me who is 55 and just wants to lose 20 pounds.
05-16-12
Don't compare to P90X...
Everyone is comparing it to the old P90X but it shouldn't be. It's really a totally different program that is geared more towards "athlete" like individuals. This program focuses a lot on balance, core, and endurance for athletic performance. If your goals are simply more for "losing weight", or "getting in shape" than P90X would probably be a better program. The 2 factors I like about 2 better than the first is that the yoga is an hour on this one rather than the hour and 20 minutes or so...and that the program is 5 days a week instead of 6. Also, some people are disappointed that there's a longer warm up, or cool down and not enough time spent in the workout...the whole idea is that you can really "bring it" when you are working out. One thing I don't like, probably because I am a licensed massage therapist myself, is that foam rolling is nothing compared to actually receiving massage, but I understand not everyone can do that all the time, but if you can, it's well worth it!! Another downside to P90X2 is that it doesn't come with the other 2 discs for switching in on chest, back, arms workouts, they consider them extra and you have to pay another 60 bucks for them!! I found that outrageous!! All in all, both are great programs, both have their "ups and downs" , good luck to all!!
05-10-12
If you work hard ...you will get results!
My husband and I borrowed p90x from a friend and loved it so much... I decided to get ourselves p90x2 to start the new year right. This program works great but if you think this is easy think again,lol. Although it's hard you can modify almost every move and as time goes by you can literally do almost all the moves with ease. I combine this program with my gym and sometimes a meal replacement shake during the week. I have gone from 135 to 115 and my husband has gone from 190 to 160 and wait for it... has a six pack for the first time in his life! Thanks Tony for helping us get to our goals!
05-04-12
The "X" is for Extreme!
This is another great workout set to supplement P90X. I'm going through the DVDs gradually (I tend to rotate them with other trainers' DVDs) - this is my 3rd time and I'm getting used to them. It's more challenging than P90X for me in that it will take a long time for me to be able to do exactly what the people on the DVD are doing. But be aware - it's extreme, not really for beginners. My discs like to repeat the Tools needed part at the beginning and sometimes skip the Menu function (wonder if anyone else has experienced this). Hey QVC - why not offer the other tools as well as a separate purchase (foam foller, medicine balls) like you do the pull up bar? These workouts use a stability ball which is a great tool. Great purchase.
04-26-12
Extreme Workout!
I cannot believe that people who did not even do the exercise gave it negative reviews. Or that people thought that a workout with extreme in the name would be easy. It is an awesome workout that is constantly challanging you.
04-23-12
Worth The Pain!
This is a hard program, but if you just keep trying and working at it, you will get results!
04-06-12
Not as good as the original
I have the original P90X and thought this would be a more intensified version but I think it is actually easier. I agree with the other reviews that the warm up is too long, but I'm getting around that by starting to work out earlier while they are still warming up and/or talking. I've always modified the exercises and kept doing more as Tony was talking in the original so I am carrying that philosophy into this new program. I especially like the new balance exercises but I probably would not have purchased it if I knew what it was all about. I am going to keep it for the variety it gives me from the original P90X but would not recommend it. Stick with P90X instead.
03-29-12
Not enough equipment
I think this is a great concept, but it's really hard to keep up with the workouts and equipment they use. I see that others have similar complaints to me about the equipment, and having to modify workouts. I think the dedication and investment required for this should be better outlined in the description.
03-26-12
Love it!!!
This is the best exercise system I have ever used. I didn't need to really lose weight, but just wanted to tone up and have more energy. It takes more time to drive to a gym, work out and then come home. So the time consumption is not crazy. Approx 1 hour 5 days a week. The only thing I can say is if you're serious about a change you have to make a committment. This works! The results after just 2 weeks will be noticeable. Some people will say it's hard, but I do what I can, sometimes with modifications. Now 5 weeks into it I can do these things with a lot less modifications. But they're there to help you so you aren't frustrated off the bat. This is a serious program for serious people who are ready for a change. Love it!!!!!!
03-24-12