About Orit Schatzman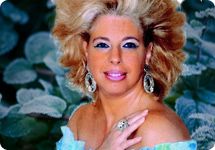 Originally a student of art and sculpture, Orit Schatzman incorporates her knowledge of color and texture into her jewelry designs. She lives in Israel with her family, surrounded by the beauty of the Mediterranean, the radiance of the Middle Eastern sky, and a diverse culture thousands of years old.
Information provided by Orit Schatzman.