Olympus SZ-15 16MP 24x Long Zoom Digital Camera with Software
In Stock
Sold Out
We're sorry. This item is not available at this time.
Pre Order Possible .
Low Stock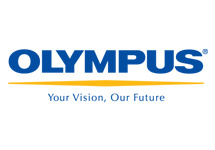 Capture Memories Near & Far With the Olympus SZ-15
Read a blog post from The Camera Guy and watch him give tips on getting the most out of the optical zoom!
Learn how wide-angle lens technology helps you take the perfect shot!
Discover how to create cool photos with the camera's creative art filters.
Description
Distance melts away with the Olympus Stylus SZ-15 digital camera. From vivid close-ups to extreme long-distance shots, the Olympus Stylus SZ-15 digital camera has the detail and versatility you need to capture memories that will last a lifetime.
What makes the SZ-15 special? A 24X optical zoom puts subjects right in your viewfinder from virtually any length, while its PC Panorama mode creates wide, sweeping landscapes and background shots. And with a 16-megapixel resolution, both shots look crisp, clean, and ready to pop off the screen. Plus, its slim profile means you'll never have to compromise quality by using your smartphone.
What else can it do for me? It brings out your inner artist. 14 scene modes and 11 Magic Filters--which give your shots special artistic effects and new, unexpected moods--let you choose the perfect settings for each picture. Or, if you just want to point and shoot, you can let Intelligent Auto mode do all the work for you.
Can it shoot video? Of course--it records 720p HD video with just the push of a button, so you can go beyond still frames, and enjoy memories in motion.
What's in the box? SZ-15 camera, rechargeable battery, AC adapter with USB port, strap, USB cable, setup disc. (Camera does not include an SD card.) You also receive a software disc featuring Photo Explosion, Greeting Card Factory, and Movavi Video Editor. (Software for Windows PC only, not Mac-compatible.)
From Olympus.
Please consult manufacturer's documentation regarding safe and proper use, storage, charging, and disposal of products containing lithium-ion batteries.
Includes Stylus SZ-15 compact camera, rechargeable battery, AC adapter with USB port, strap, USB cable, setup disc, and software disc including Photo Explosion, Greeting Card Factory, and Movavi Video Editor
16 megapixels
4.5mm to 108mm f3.0 to f6.9 lens (25mm to 600mm equivalent in 35mm photography)
24X optical zoom
2X Super Resolution zoom
4X digital zoom
3" diagonal LCD display
TruePic VI image processor
Dual image stabilization
CCD sensor
Face-detection, tracking auto focus
Intelligent Auto, Program Auto modes
Beauty mode with 19 makeup effects
14 scene modes
11 Magic Filters
PC Panorama mode
Up to 15fps continuous shooting
ISO sensitivity to 1600; auto, high auto ISO
Built-in flash
Red-eye reduction
Two-second, 12-second self-timers
720p HD movie mode
SD/SDHC/SDXC, memory card not included
Internal memory stores 3 to 7 16MP images
USB, DC, A/V multi-terminal
HDMI type-C output
Measures approx. 4-1/4"W x 2-3/4"H x 1-1/2"D, weighs 7.8 oz
UL listed; 1-year LMW
Made in China
Reviews & Community QA
Olympus SZ-15 16MP 24x Long Zoom Digital Camera with Software
102
102
WON'T TRUST AGAIN!
Years and years ago I bought a camera from QVC and it was garbage... so many years later I gave it another try. I dont like this camera Yesterday Bill Joel came to my daughters school and every picture came out horrible. the zoom was blurry pictures grainy. I will never buy a camera from QVC again. It takes good pictures in low lighting but that's all.
04-10-14
Nice little camera
I wish the instructions came in a booklet rather than a PDF file. Having to go to the big computer every time I have a question is a colossal waste of time. Please, if there is a printed copy of the instructions, do send it to me. As it is, most of the features of the camera are not available to me. If I'd known instructions only came as a PDF, I would never have bothered buying it. The lack of a hard copy of instructions forbids me from rating this purchase higher.
03-18-14
Blurry
Not impressed. Every photo was blurry, cast white hues on everything (no warmth in the images) and even gave mis-shapen appearance to some images. Bought this for my kids' sporting events and every zoom picture was blurry and shutter even on the fast speed was slow. Not a good one, QVC and Olympus. Disappointed because I have wanted a solution to a point and shoot for my purse instead of lugging around my large Nikon 3100. But it still takes the most amazing pictures. Pass on this one. Mine went back.
03-16-14
This is a very good camera.
Follow the directions and you're good to go. I did have trouble with blurriness when I first received this camera until I learned how to work it. It has the ability to lightly press the shutter button til it focuses, then you press down to take the photo. The only thing I'd suggest is making the panorama option better. I've still not been able to use this, as I don't understand it. I also really like that the battery lasts a long time before having to recharge it. I keep this camera on my person because you never know when it'll come in handy!
03-13-14
Problem Solved!!!!
Please read this all the way through. I too started to get upset about this camera and then I found the solution to all these peoples problems!!! First, I couldn't even get it to come on or charge. When you see arrows pointing up you would think that is the way that the battery goes..........up, like the arrows..............we grew up thinking that. Wrong answer.......come to find out the battery goes in upside down!!! Once I tried that, thinking there was NO way that it would work, low and behold the camera kicked right on. To say the least...........I was totally shocked! Now on to another problem that everyone is having with this camera.............blurry pictures. OK>>>>>>>for us peopl who have used 35mm film........here is the solution to THAT PARTICULAR PROBLEM!! All you have to do is go in and change the ISO speed setting to 1,000 which is used for fast moving objects.............a/k/a kids, dogs, and any sport you can think of. Problem solved! I took some wonderful pictures of my dog and not ONE BLURRY picture amoung them. Now if you are going to take a picture of something NOT MOVING, a/k/a a building, bridge etc then you can leave the ISO setting at 200. I am SOOOOOOOOO glad that I figured out what the problem was and got it all squared away. It is just a PURE SHAME that all these people sent this nice camera back because they COULD NOT figure the problem out. I hope the NEXT PERSON who looks in to buying this camera gives it a shot. I hope my writing this will HELP EVERYONE from now on. I could not be happier with my purchase. All it takes folks is a little playing around with is camera and you will see what I have ALREADY FOUND OUT FOR YOU. Check it out, I bet you end up keeping it and loving it. I know I do and I figured this all out on the first day I got it! Enjoy!
02-27-14
Perfect Little SLR-like
Got this as a gift and I love it! All the benefits of an SLR with none of the bulkiness. Takes beautiful shots. Photographing pets is a breeze with amazing results. The zoom is terrific too. Anything in motion, this camera can handle. So glad I waited for technology to finally come around to make something so terrific that fits in the palm of my hand :) Thanks QVC :)
02-16-14
Sadly Disappointed
I purchased this camera to take photos of my very active kids. I wanted a camera with a good zoom to capture football and marching band photos. Sadley, the pictures did not turn out well. I messed with different settings and did not find one that worked for what I needed. Sorry, but it's going back.
02-05-14
Great Buy
I bought this camera for my husband for Christmas....and he loved it! I wasn't quite sure which one to buy and what features he wanted. But he said this one was perfect and had all the bells and whistles. Said it was very easy to operate, it does take wonderful pictures....and they are easy to download. Even a challenged person like me can do it! I highly recommend this one!
02-03-14
Hard to Use!!!
I purchased this camera to take with me to our Christmas vacation to Disney World. No user friendly, my savvy teenagers were perplexed as well. Also after taking about 20 pictures got a message on the screen saying "memory full". I did not know you had to purchase an sd card for a fair amount of memory space. This is my first purchase of the Olympus brand, not sure if I will buy this brand again. Waited too long, now I cannot return it.
02-01-14
Looks good BUT!
This camera drove me nuts and I finally returned it. It would work and then the next time I tried it , it said no battery. I waited and tried in a few days and it worked. Then the next time nothing....Horrible!!! Christmas and a new puppy and NO SHOTS!!! Defective!!
01-25-14
Expensive & Not User Friendly
1 or 2 mins video & memory's full. Need a memory card to use. Not a great buy. I can edit my pictures for free without paying extra for it. Should include bag & SD memory card for the price qvc is asking. Returning it.
01-14-14
Takes Beautiful Pictures
I'm no photographer; but, I have to say that this camera takes wonderful pictures! Yes - one or two pictures were blurry until I learned the proper way to use it! Now I'm a pro! Make sure you order the card & case.
01-11-14