Nutrisystem Weight-Loss 6 Week with Weekends Off Meal Program
In Stock
Sold Out
We're sorry. This item is not available at this time.
Pre Order Possible .
Low Stock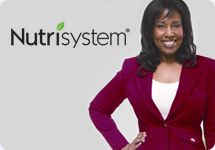 Click on the links below to learn more about this Nutrisystem plan.
Description
If you're looking to learn better portion control, then look no further. This Nutrisystem plan includes 30 full days of food, with delicious, portioned meals that only require you to add on a few extras, such as fruits and vegetables.
Start your day with breakfasts like apple granola bars, cinnamon buns, or pancakes, and enjoy entrees including cheese tortellini, Italian flatbread pizza, and macaroni and cheese. When you're done with dinner, you'll undoubtedly want dessert, and this meal plan has you covered. Indulge in cookies, chocolate crunch bars, or pretzels, all while learning how to better control your eating habits. There's nothing like it! From Nutrisystem.
Includes 30 breakfasts, 30 lunches, 30 dinners, 30 snacks, welcome kit, and planner
Reviews & Community QA
A2775 - Nutrisystem 6 Week Weekends Off Meal Plan
36
36
Be Prepared to Put in EFFORT! It WORKS!!
I don't understand the people complaining about portion sizes and being hungry. How do they think they got into a position of needing to lose weight??? Nutrisystem works, and works well IF you put in the effort. Exercise is critical for long term success, not to mention its important for the heart. I purchased Nutrisystem for its convenience, and it helps to keep the bill down in my work cafe. I figure a lunch there is about $10, so this is a no brainer! Remember, in order to have weight loss your daily caloric intake MUST be less than your daily expenditures (exercise, metabolism, etc.) That way the body burns off fat for its metabolism.
04-15-12
I wanted this to work
I was so impressed with Kat's success and the host raving about how satisfying the food was that I not only ordered 1 6wk kit, but 2, I started out quite optimistically, buying the necessary supplemental food(fresh fruit, beverages,dairy products and fresh/frozen veggies), but a few weeks in, I had sampled nearly everything and I have to be honest. The entrees are not to my taste. I'm not a picky eater, so I was very surprised to find that while the lunches and were good(very similar to what you would find in the individual soup serving selection in any market), the breakfast bars and most of the cereal was great, once again comparable to general store offers. But I found the dehydrated soups, the dinner entrees and the bagged snacks, all lacking. I think you might fair better cooking at home if you can, or buying from the frozen (L.Cuisine) dinner section as they taste so much better. I still have a full box of the products sitting here, I can't bring myself to toss it, as its still "fresh", and it represents so much money. My hubby, who eats anything thought these were nasty and my greedy little bichon wouldn't touch it. Enough said?
08-17-11
I CANCELLED MY AUTO DELIVERY TODAY. THANKS
THANKS NUTRISYTEM. 5 STARS ARE NOT ENOUGH! I HAD MAJOR SURGERY IN THE SUMMER OF 2009 AND WAS STUCK IN A RECLINER 24/7, ON DISABILITY FOR 3 MONTHS. AFTER A YEAR OF PROBLEMS RELATING TO THE SURGERY IN 2010 I WENT THRU 3 SURGERYS TO REPAIR MY ABDOMEN (another 2 months in the recliner. I'm starting to hate recliners). NOW I'M FIXED AND FAT I HAD 40LBS OF ME THAT WASN'T THERE BEFORE. I SWORE I WASN'T GOING TO BUY ANYMORE PANTS (I WAS UP TO 44" WAIST). I STARTED THIS PLAN IN APRIL AND LOST 22lbs IN 6 WEEKS I'M AT A 38" WAIST.. I WORK IN RETAIL AND AM ON MY FEET FOR UP TO 10 HOURS A DAY. MY ANKLES AND FEET HURT SO BAD WHEN I GOT HOME I WAS HOBBLING. IT WAS LOSE WEIGHT OR FIND A DIFFERENT JOB. I LOVE MY JOB. I COULDN'T EXERCISE NOT EVEN WALK AFTER WORK. NUTRISYSTEM SEEMED TO BE MY ONLY CHANCE. IF I SPENT THE $ I WOULD STICK WITH IT, I'M NOT LIKE SOME OF THESE RICH PEOPLE THAT SAID THEY THREW IT AWAY. AS FAR AS THE TASTE, SOME MEALS WERE ABSALUTELY DELICIOUS, MOST WERE GOOD, FEW WERE FAIR, NONE WERE BAD. IF I DIDN'T LIKE A CERTAIN TYPE OF FOOD (not nutrisytems fault), I WOULD MIX THEM WITH VEGETABLES AND SEASONINGS AND COOK THEM TOGETHER FOR A ONE POT DISH OR THROW THEM IN A SLOW COOKER. YUM. PLEASE UNDERSTAND I AM ITALIAN AND I LOVE MY FOOD. I HAVE NEVER POSTED A REVIEW IN MY LIFE (I'm 55), BUT AFTER READING SOME OF THE BAD REVIEWS I HAD TO STAND UP FOR SOMETHING THAT HAS CHANGED THE WAY I THINK ABOUT, LOOK AT,& EAT FOOD. NUTRISYTEM HAS NOT ONLY HELPED ME. BUT LITERELLY EVERYBODY I HAVE COME IN CONTACT WITH. MY FRIENDS AND MY COWORKERS HAVE BEEN INSPIRED BY MY RESULTS AND CHANGES TO MY BODY THAT THEY HAVE STARTED DIETS OR EXERCISE PROGRAMS. ITS BEEN A WEEK BETWEEN MY AUTO DELIVERYS AND I LOST ANOTHER 5lbs, I THINK BY FOLLOWING WHAT I LEARNED OVER THE LAST 6 WEEKS I CAN LOSE THE REMAING 15lbs ON MY OWN. LIKE THE TITLE SAYS "I CANCELLED MY AUTO DELIVERY TODAY. THANKS NUTRISYSTEM" I COULDN'T HAVE DONE IT WITHOUT YOU. I FEEL GREAT!
06-02-11
not the plan for me
I tried the plan of course for weight loss. I returned the plan due to taste and constant hunger. I lost a few pounds, but I am sure it was because of lack of food. I found the food to be highly flavored with sugar or sugar products. I also did not like that some of the products were freeze-dried or that I was not able to select my own choices that were shipped to me prepacked. I am sure this plan may work for others so I do not want my dislikes to keep others for trying this plan. There are other successful reviews that are provided for this product.
11-05-10
Very Disappointed
Over the years, I have tried them all with varied success - but this is by far the hardest! The food is blah, but worse, the portions are so tiny I always felt that I was STARVING! I lost 10 pounds, but it was not worth the money - and the constant hunger pangs made me very cranky!
10-27-10
MORE GOOD THAN BAD & FOR ME IT WORKS!
I PURCHASED THIS & DIDN'T START ON IT UNTIL THE MIDDLE OF OCTOBER, & I HAVE LOST 24LBS. ALREADY! MY DOCTOR TOLD ME LAST WEEK THAT MY BLOOD WORK WAS PERFECT & HAD NEVER BEEN SO GOOD. I AM DISABLED, & CAN BARELY WALK. I HAVE DONE NOTHING IN THE WAY OF EXERCISE MORE THAN I ALWAYS HAVE, SO IF MY DOCTOR HAD NOT CONFIRMED MY RESULTS, I WOULD NOT HAVE BELIEVED IT, & HE DIDN'T KNOW I HAD STARTED THIS NUTRISYSTEM PLAN!! I COULD FEEL THE CHANGES IN MY BODY, & MY HUSBAND HAD BEEN TELLING ME THAT HE COULD SEE, THE WEIGHT LOSS. I AM SO HAPPY, I FEEL LIKE A NEW PERSON. OH, I HAVE A LOT MORE WEIGHT TO LOOSE, BUT I KNOW THAT WITH THIS PLAN I WILL GET IT ALL OFF. I AM NOT GOING TO SAY THAT I HAVE LIKED EVERYTHING I HAVE TRIED, THERE ARE A FEW I AM TOLERATING WITH THE KNOWLEDGE THAT THERE ARE SO MANY THAT ARE GREAT! MY PROBLEM HAS NEVER BEEN "HOW MUCH" I EAT; IT WAS THAT RATHER THAN COOK SOMETHING WE WOULD EAT "FAST FOOD", & IF I DID COOK, I COOKED ALL THE HIGH CALORIED THINGS I GREW UP ON. SOMETIMES BECAUSE OF MY LIFESTYLE, I WOULD BE WATCHING A MOVIE & JUST WANT SOMETHING TO MUNCH ON. MY HUSBAND BEING THE KIND MAN THAT HE IS WOULD GO GET US TAKE OUT, & INCLUDE SHAKES & ANYTHING (I SHOULDN'T BE EATING) BECAUSE HE KNEW I LOVED IT. HE ON THE OTHER HAND HAS NOT GAINED A POUND IN 47YEARS! HE IS 125LBS. & CAN EAT ANYTHING & NEVER GAIN A POUND.I COME FROM A FAMILY THAT CAN "SMELL" FOOD & PUT 10LBS. ON EACH HIP, & 15 ON THE BELLY ! ( I KNOW THAT IS AN EXAGERRATED METAPHORE) BUT IT SURE SEEMS REAL SOMETIMES. LOL MY POINT IS, THAT THIS PARTICULAR PACKAGE PLAN WORKS FOR ME & MY LIFESTYLE, & IS REVERSING A LIFETIME OF BAD HABITS FOR ME. I THINK THAT IF YOU COMMIT TO YOURSELF THAT YOU ARE TIRED OF BEING THE "BUTT" OF EVERYONE'S JOKES , THEN YOU CAN FIND A "NUTRISYSTEM" PACKAGE FOR YOU , THAT FITS "YOUR LIFESTYLE" & TAKE YOUR LIFE IN ANY DIRECTION YOU WANT IT. REMEMBER IT'S ALL ABOUT "YOU ! " P.S. - MY PET PEEVE IS HEARING PEOPLE THAT HAVE LOST THEIR WEIGHT SAY " IF I CAN DO IT, YOU CAN DO IT !! " THEY DON'T KNOW ME, MY LIFESTYLE, OR ANYTHING ABOUT ME. I MAY BE CLIMBING MOUNTAINS IN MY LIFE THAT THEY HAVE NEVER EVEN HEARD OF. ENCOURAGE ME, BUT DON'T TRY TO SHAME ME, & MAKE OTHERS THINK THAT I AM JUST OVERWEIGHT BECAUSE I'M LAZY & DON'T CARE ABOUT WHAT I LOOK LIKE. THIS WORLD ALREADY PUTS TOO MUCH PRESSURE ON PEOPLE WHO ARE OVERWEIGHT. YOU CAN BE JUST ABOUT ANYTHING "BUT OVERWEIGHT " , & BE ACCEPTED IN THIS COUNTRY , & THAT IS AN INJUSTICE TO ALL. UNTIL YOU HAVE WALKED A MILE IN ANOTHER' PERSONS SHOES, YOU HAVE NO RIGHT TO JUDGE THEM OR GOSSIP ABOUT THEM. JESUS SAID "LET THE ONE WITHOUT SIN, CAST THE FIRST STONE ! "
10-24-10
Nutrisystem Works!
I just finished my 6th week on Nutrisystem...down 13 1/2 pounds so far. I am working out only 3 days a week and I am very happy with the results. Once I finish the auto delivery I will order directly from Nutrisystem so I can pick the foods that I really like.
10-23-10
Food is disappointing
I was on Nutrisystem 20 yrs ago & lost 46 lbs in 6 mos. Food was much better then. Some of this food had a chemical smell & taste. I had to throw it out. I couldn't justify keeping this so back it went.
10-23-10
I Don't Like It!
No wonder this plan was on easy pay. I find this so awful and I have had Nutrisystem before. The cookies are good. The snacks are good. Some of the cereal is good. The rest I tried and then threw it out. My advice is to try another plan, especially the frozen one.
10-19-10
Absolutely terrible.
I have tried and tried to eat the lunches and dinners but have ended up throwing them away every time. I guess eating 2 bites will help me loose weight. The taste is either not there or disgusting. The breakfast food and snacks are ok. Wish I could get my money back for what I am about to toss.
10-15-10
It Works For Me
I'm starting my Fourth week on the plan and so far everything is working out well. As stated by many of the reviewers, some of the foods are not so tasty. with that being said, I called NutriSystem and expressed to them that it was certain foods that were not to my taste and I was able to exchange those for items that I liked. The NutriSystems Reps are very nice and polite an will assist with no problems.
10-13-10
better than i thought it would be
I have just finished my 4th week of this 6 week plan and have lost 25 lbs. so far. I am on the waiting list for my next order i have 60 lbs. to go. The food is actually better than i thought it would be. Add the fruits and vegetables and even carbs like they suggests and it works. Along with the excercise which i also started doing again when i go to the gym.
10-11-10