Nutrisystem Success in Six" 6 Week Meal Plan w/Weekends Off
In Stock
Sold Out
We're sorry. This item is not available at this time.
Pre Order Possible .
Low Stock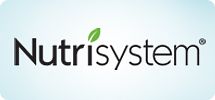 Learn more about the Nutrisystem® program.
Description
How does apple cinnamon oatmeal sound for breakfast? What about home-style chicken for lunch, thick-cut pizza for dinner, and snacks like butter-flavored popcorn? It's all part of the incredible, Success in Six meal plan, which offers six weeks of delicious, ready-in-a-flash food to help you achieve your weight loss goals. Best of all--you get the weekends off! From Nutrisystem.
Six-week plan includes 30 breakfasts, 30 lunches, 30 dinners, 30 snacks, meal planner guide, and five bonus items
Cannot ship to PR, VI, Guam, Canada
Reviews & Community QA
Nutrisystem Success in Six" 6 Week Meal Plan w/Weekends Off
86
86
You can't do it by yourself!
I had tried for many years to find the science of hoe to lose weight. My mother had done the Nutrisystem in the past ,and lost the weight, so I had to give it a try. And AlthoughI had read reviews about the food, I bought it anyway. I LOST THE WEIGHT! For the first time ever I lost the weight consistently! I will continue to use it till I get to my goal!
04-27-14
Worth it!
I don't usually do reviews, but after seeing the comments I wanted to recommend this product. This is my second time on this diet, the last time was in 2006 so it has been awhile, but I knew it worked for me before, and had let myself gain weight again and decided to go back to what I know worked for me. The food is MUCH BETTER than it was in 2006! I was pleasantly surprised by the changes, and have found only a couple of foods that I didn't care for. I am a picky eater also, so I hope this encourages others. I like the ability to choose different foods and being able to satisfy my sweet tooth also. It has been very easy so far, and I lost 6 lbs in 9 days. I know it will take me awhile to lose the 35 lbs that I am planning on, but with these foods, it should be easy to stick with it. One more thing, if I were going to go on this diet and plan for success, I would stick to only reading the positive comments and weight loss stories to encourage yourself along the way, and ignore the rest!
03-02-14
Love this diet!!
So, I use to eat light and simple and didn't over do it. Eventually, with kids and a hungry husband and a busy FT working parent with kids I would sit and start eating a whole plate. I noticed I put on about 10 lbs I really didn't want or need. So, after seeing this on their payment plan I felt I needed to try it. I did and in about a month I lost that 10 lbs by just eating!! I didn't start exercising :( until later. But, I learned portion control again. I started getting full again eating slow and the pre packaged meal sizes they give you. I didn't do the weekends off. I just went straight through and I loved the results!! The food was just fine. I loved their breakfasts, snacks, lunches and dinners. My husband did it too and he lost 10 lbs as well in the month. I was happy with the results and wished they had payment plans available again :) HINT HINT!! Great way to go for a busy life style or a person who needs to learn portion control again :) I say try it for a month. Do it and stick to it!! It was worth it!! The food is great and I didn't have any complaints!!
10-11-13
Love this plan!
I ordered the Marie's Favorites 4-week plan and lost 3 lbs a week and now I am on this 6 week plan and still going strong! I love it! The food is good, you don't have to plan meals, just grab and go! I have been on this plan 1 week, so 5 weeks total and lost 15 lbs! I add 4 veggies a day, 1 whole cucumber and 1 whole tomato a day or broc/col/car mix to equal 4 servings added to meals to fill me up. I also drink 8 glasses of ice water a day. I am so happy with this plan! PS-I don't like really spicy food and there are some meals that are, so I eat a whole wheat round flatbread with it, it has some sweetness to balance the heat.
09-06-13
Worst food ever
It is so overpriced its crazy, food is nasty and you get nothing even close to what they advertise. Will never buy again .
08-31-13
Nutrisystem
This is a great program. I have lost only 27 lbs in 4 mos. but that's because I have taken more than weekends off, and I get little or no exercise. Most important since I continue to lose and not feel like I've been dieting at all, it will be easier for me to stick with the program and keep losing. I don't feel deprived like other diets have made me feel and have learned better eating habits along the way. I have only found one item I had to "choke" down and the rest was ok to really good. Even with buying the "extra" groceries, I have still spent far less in a month on food than I was before starting the program. The Nutrisystem website has a full list of what you can have for Smart Carbs, Powerfuels etc so you don't get bored with the diet.
08-26-13
not the best
I was very unhappy on the program. Too many soups and meal bars. Perhaps the frozen meal variety would have been more tasty and appealing!
08-12-13
Salty
I was very disappointed in my purchase. There is not enough variation in the food choices, waaay too much soups, and if you are salty sensitive, then this might not be for you, as the sodium content is high for the some potion size.
07-23-13
It does work - at least, so far!!
I started my plan (Variety) on July 7 and have already lost 4 pounds (as of 7/15/2013). For the most part, the food is at least palatable and some of it is delicious (the turkey meal, even without cranberry sauce, and the burger). However, the chicken ?? and dumplings was absolutely NASTY (and I could not even find more than 3 bites of chicken -mostly dumplings). Tonight I had the risotto dinner -- not so good, and unfortunately, there's another one in there to try and stomach later on this month. The split pea soup is not so good either, but the black bean and rice lunch was very tasty. I called Customer Service today to switch my next shipment to the All American Plan (no chicken & dumplings and no risotto). I'm continuing with the plan as long as I continue to lose weight and hoping the rest of the food will be good. I only gave it 3 stars because I could not finish two of my meals, so I've paid for meals that I tossed.
07-15-13
Gone down hill..
I have done Nutrisystem in the past. There was a broad selection of foods and they were tasty. This latest version has very much limited the selections and is short on taste. Unfortunate because this has been my " go to " for weight loss. No more, though...
07-01-13
Great Package For This Beginner
Sitting here eating a great bag of popcorn (my dessert) tonight. I have been watching Nutrisystem for a couple of years and bought them for my mom. I recently put on 15 lbs and decided to finally give Nutrisystem a try! I am not sure why others found problems because so far food is good and I am picky about food, because I am a foodie! I am an all in kind of person when I set goals and thus far food is great..the granola breakfast was perfect size...the tortilla soup perfect size...i liked it...had the blueberry muffin...very eatable...white chocolate cookies for snack...the bomb and the pizza with a some hot pepper flakes was great. not sure what ppl are expecting. I use herbs and spices to encourage flavors I like, but also appreciate getting the job done with this easy peasy so far delicious way to eat. I had to travel the past two days so no real cooking until pizza tonight. Used very hot water for soup rather than microwave and it worked for me. Q this should have been on auto-delivery...great package!
05-30-13
Not less sodium than others
No doubt this program can be valuable for losing weight, however, when compared to sodium levels of lean cuisine, etc., sodium levels of each brand are VERY similar-- unlike what 'Kat' says on the air. She scared me that my favorite lean cusine lunches were way high in sodium, but no. They are quite comparable. =)
05-18-13