Nutrisystem Success 4Week Meal Plan w/Weekends Off
In Stock
Sold Out
We're sorry. This item is not available at this time.
Pre Order Possible .
Low Stock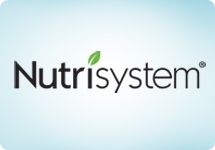 Get Started on a Healthier Lifestyle!
Learn more about this Nutrisystem plan:
Description
Get your year off to a healthier start. This brand-new plan--with weekend's off--takes NutriSystem's low fat, low glycemic diet and adds tasty new foods, more meals per day, increased protein levels, and an exercise program to help you lose weight safely and effectively.
Each perfectly proportioned meal is created to taste delicious by a team of professional chefs and nutritionists so you'll enjoy the program as much as the results. You'll stay fuller longer with this protein rich diet which can help you stick to your diet better than earlier systems, featuring favorites like Chicken Noodle Soup; Homestyle Beef and Potatoes; and Chicken Alfredo. The plan also introduces new scrumptious recipes, including Mini Chocolate Chip Cookies, Chocolate Glazed Donut, Honey Wheat Bagel, and Chewy Peanut Bar.
The Success plan also adds tasty protein shakes to your diet, so you're eating five times a day--and still losing the weight when combined with the exercise program!
Get up and get moving with the My Daily 3 regimen, which adds exercise to your new, healthier lifestyle. This convenient program can be done in the comfort and privacy of your own living room, without special equipment or an expensive gym membership.
And with the Optimized Nutrition feature, it's easier than ever to grocery shop for the perfect foods to complement your NutriSystem plan.
Don't wait, now's the perfect time to lose the weight you want and discover how to keep it off!
From Nutrisystem.
Four-week plan includes 20 breakfasts, 20 lunches, 20 dinners, 20 snacks, 21 protein shakes, bonus items, welcome kit, blender bottle, My Daily 3 exercise plan, and day-by-day meal planner
Bonus items: Cranberry Orange Pastry; Blueberry Muffin; Double Chocolate Muffin; Honey Wheat Bagel; and Chocolate Glazed Donut
All meals, snacks, and desserts are either ready-to-eat or take less than two minutes to heat up in the microwave
Cannot ship to Canada
Blender bottle made in China; Food made in USA
Reviews & Community QA
A223890 - Nutrisystem Success 4 Week Meal Plan with Weekends Off
97
97
waste of good money
THIS IS THE WORST TASTING FOOD .I HAVE EVER TRIED TO EAT.
02-23-13
Not Good Food
I did not like any meals. When are they coming out with frozen meals
01-08-13
It's Working For Me
I thought that I'd chime in with my opinion. My MOTHER just ordered this program for me. I received it on Wednesday, August 29th and began the program the very next day. Today is Wednesday, September 5th, and according to my scale, I have already lost ELEVEN pounds - It's probably mostly water weight but I don't begin my excercise program until next week. I already made pesto pasta had had it as a meal for Sunday dinner, but except for & despite that one slip up, I have lost 11 pounds. I did spend time reading the reviews to find out which foods everyone disliked, and decided to eat all of that stuff FIRST - following the recommended meal plans. I added 2 cups STEAMED stirfry vegetables (80 cal) to meals that only consisted of sweet & sticky meal bars (7 breakfast & 6 lunch bar "meals"). If I'm still hungry I eat dry chia seeds (0 cal) & drink water (3tbs seeds/ 2 cups water) to add protein to the bar meals & to give me the familiar sensation of feeling full - without adding calories and so far, I'm doing just fine. If I were on the Biggest Looser - I wouldn't have been voted off this week. Bottom line is that I am NOT in this for the taste of the FOOD. Come on, this is a weight loss program! The food is supposed to nourish & sustain you while you adapt better eating habits. Pros: Some of the food tastes okay. I've cooked and/or eaten worse tasting foods. Cons: I would prefer less "chocolate" stuff - who said that we're supposed to like chocolate? I also don't understand the sweet/sticky candy bar-like "meal" bar. I never ate a lot of junk food. I also would Never have eaten a candy bar as a meal when I was gaining the weight. Those bars are 190 +/- calories & I'm still hungry after eating them. I'd rather eat a plain grilled chicken breast & 2 cups of steamed vegetables and actually be FULL for only 180 calories. Bottom line: If you're focused on the taste of food, then you might not be ready for this program. I'm gonna order one more month before this program ends. Comparatively speaking, it's the BEST value on QVC. I was 67 lbs over weight, now I've only got 56 more to loose! Yea me!!
09-05-12
Bad Idea
This is the worst food I have ever tasted. Even my favorite meal -meatloaf and poratoes was horrible. Skip this plan. Very expensive.
08-19-12
Easy to follow
This will be my 3rd purchase and I'm a lifetime W/W member. After 50 weight loss is much more difficult and this plan allowed me to change it up! It's easy to follow and has encouraged me to watch what I eat on weekends. The shakes are great! I wish I could buy them alone. As long as I follow the number of times I eat during the day I'm not hungry. Ive tried to find protein bars in the store that match up with no luck. I would definitely recommend you give this a try. Although there is no substitute for eating healthy!
07-07-12
Barely Edible Food
I lost weight by the hardest but the food was really hard to eat at times! No variety from month to month. Hard to stick with and stay motivated
06-21-12
Learning portion control
This has taught me so much about portion control and about eating small meals throughout the day. The food is not bad but my only complaint is that they have popcorn, cheese puffs and chex mix type items as dessert. To me- dessert is something sweet. Would love to have a choice of what my next box sends me.
06-08-12
unacceptable package
Received way too many protein bars as meal substitutes and mostly soups or soupy means for lunch and some for dinner. This was unacceptable and I am suprised at QVC for having this poorly put together package made into a today's special value. After 2 weeks I had to discard all the remaining protein bars and soups as that is not "food" to me and the remainder of the items were laden in sauce. Total package unacceptable. Don't know how anyone can eat this food.
06-05-12
Buy It You'll Love It
Read some reviews that are neg. Don't know why? Food does taste good, pkg is convenient. I was surprised. Take some time, put it on a real plate and sit down and enjoy it you will be surprised to. Try it for yourself. Have to co-workers going to start. Five stars for me!!!!
05-25-12
Good job
So far my husband has lost 10 lbs. in 11 days. He needed to learn portion control and this is teaching him. I tried to but he didn't want to cut down that much. He decided to try this. What a surprise he got. Boy he misses his evening snacks but it also kept him from snacking all day which is good for me. He's been retired for 3 years. Not as active in the winter and the pounds were sneaking up on him. He's really pleased with the results so far. He was skeptical. He's rather pleased with himself. So am I.
05-22-12
Love it best purchase
The protein drinks are grate and for diet food it's very good I like having it all done for me I just pick what I want ot eat and take it with me thank you QVC
05-10-12
Really Works
I did this plan for three months and lost 22 lbs!!
05-06-12