Nutrisystem D Type 2 Diabetic Women's 28 Day Meal Plan
In Stock
Sold Out
We're sorry. This item is not available at this time.
Pre Order Possible .
Low Stock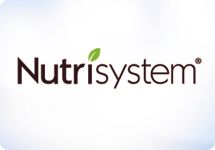 Click on the links below to get a better taste of this Nutrisystem® plan.
Description
Take charge of your health with the Nutrisystem D meal plan. Specially designed to help maintain healthy glucose levels, this program includes 28 delicious breakfasts, lunches, dinners, and desserts/snacks--all proportioned for a balanced diet.
Enjoy breakfasts like a cinnamon bun bar or a blueberry muffin; entrees including fettucini alfredo, black bean tortilla soup, and cheese ravioli with basil tomato sauce; and desserts such as a fudge brownie or a chocolaty nougat bar with peanuts and caramel. Just add your own fresh veggies, fruits, juices, and salads to create complete, wholesome meals. From Nutrisystem.
Includes 28 breakfasts, 28 lunches, 28 dinners, 28 desserts/snacks, welcome guide, and planner
Tune in to QVC for Nutrisystem(R) Weight-Loss Programs
Wednesday, June 27, 2018 from 1 – 2 p.m. ET
Reviews & Community QA
Nutrisystem D Type 2 Diabetic Women's 28 Day Meal Plan
6
6
Not Good for Diabetics
There are so many carbs and sugars in this plan that I ran away fast. Besides, it's just regular food that they have in super small portions, but they also add mega amounts of preservatives, and flavor enhancers, and fillers. There are plenty of items, premade meals in the grocery store or at big super stores to substitute that give you more healthier food. I was feeling a slight headache all the time, dry mouth, my blood glucose levels did not go down. Yes it's real ice cream, it's just such a small serving that they can substantiate the claim that you will loose weight. The frozen foods are not as bad, as they don't need as many preservatives. But eating spaghetti and meat balls out of a bag, just add water and microwave!! How healthy is that. Anyone can do it without spending your money on their food, and then you get this huge list of other food you must also buy at the store to go along with their diet. So you are basically eating two diets of food. Double the cost. Everything!! Try it on your own.
09-01-13
what a load
i had looked forward to getting this and was so completely dissapointed. there is no difference in this than a regular nutrisystem package.. there is no way that a diabetic can lose any significent weight eating these carb overloaded meals and snacks. what a waste of money!
07-18-13
Not So Happy
I gave it a good try for 28 days, but sorry to say I wouldn't do 28 more. I lost four pounds and it was successful there. But the food needs some work on it. IMO, there is way too many sweet bars, desserts & too little in the main dish. I can't take a sweet bar for any meal. And you must provide your lean protein, fruit and veggies. Not much more needed. For the price, I could have done wa y better in adding the rest.
06-24-12
Diabetics
Please could you have a special for the diabetic, also with more variety after 2 months it gets boring that is what I cancelled...........Please ask them to do the same for diabetics as you do for those who are not a diabetic..........thank you
02-13-12
Doesn't get any easier than this!
I really like the new food vs the food from a couple years ago. Super simple to follow, cant beat the phone support and all the work is done for you! This is good food! Love the variety and the package labeling makes it easy to grab what you need. Also love the little booklet, you just check the boxes off as you go during the day. Absolutely love it!!!
08-23-11
More Variety in food!
The food was great in the beginning, but got bored with the lack of variety after 2 months. I would like more variety for a diabetic person.
06-23-11