NEWA by EndyMed Medical Skin Rejuvenation Device
In Stock
Sold Out
We're sorry. This item is not available at this time.
Pre Order Possible .
Low Stock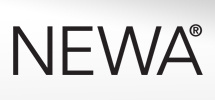 Extended-Return Item
This item comes with a 90-day return option, a special offer only available for select products that QVC specifically identifies as being eligible on QVC.com. All other terms of QVC's standard return policy apply.
Description
The NEWA Skin Rejuvenation system helps reduce the appearance of mild to moderate facial wrinkles and rejuvenates the skin using 3DEEP radio frequency technology. NEWA is the first FDA-cleared radio frequency device for home use in treating mild to moderate facial wrinkles. NEWA's innovative technology sends energy into the dermis, resulting in the appearance of smoother, younger-looking skin.
NEWA is brought to you by EndyMed, the maker of professional radio frequency devices. EndyMed was able to create a smaller at home device with the same type of radio frequency technology for you to use in the comfort of your own home.
How do I use it: Before using the device, remove all jewelry from the treatment areas, cleanse your face, and dry your skin.
Apply two thick lines of activator gel to the NEWA active tip, making sure the electrodes are completely covered. Place the NEWA to the first treatment area, and spread the gel on the skin.
Turn side power switch to Level 2; the blue LED power button will turn on. Press and release it. Once the blue LED starts blinking, begin your treatment, moving the NEWA in a constant circular motion over the entire treatment area. The NEWA will vibrate at the end of the four-minute treatment. Apply more gel to the active tip and continue to the next treatment area.
Once you complete your treatment, gently remove any excess gel from the skin and cleanse thoroughly. Remove any gel from the active tip.
From EndyMed.
Includes NEWA device, adapter, two 4.4-fl oz Activator Gels, and travel bag
Measures approximately 4-1/2"L x 3"W; Cord 71"L; weighs 3.5 oz
TUV listed adapter; 1-year Limited Manufacturer's Warranty
Imported
Reviews & Community QA
NEWA by EndyMed Medical Skin Rejuvenation Device
is rated out of
5
by
9
.
Rated

2

out of

5
by
Lola2016
from
Didn't work 4 me...
sadly didn't work for me ...in my opinion ...from using this device ...at least in my case not even one wrinkle disappeared ...didn't make any difference at all... back it went... thank you QVC for extended return policy....
Date published: 2017-09-19
Rated

2

out of

5
by
BearsRabbit
from
.. i REALLY wanted to like this.
Ugh! I really wanted to like this BUT like another reviewer, "what I did get from it was a break out in red bumps and pustules in all the 6 areas on my face." I got this as well. I am VERY knowledgeable and experienced in both home and salon devices. I really buy, try or own almost every device available. I watched the video several times, and read all the material included. I followed the instructions exactly. I did not feel the device was overly strong, since I felt very little heat. I did not feel any tightening, though it has not been long since I had this device. But I am not sure I want to try more, since these red bumps/pustules popped up. I have had strong professional laser treatments before and never had such a reaction.
Date published: 2017-09-18
Rated

5

out of

5
by
CHANEL GAL
from
THE LITTLE MACHINE THAT COULD.......
I was sceptical at first, who would not be. I mean there are so many products out there that claim this and that. Well, I was genuinely impressed with what it did. First, of all.....there is a delay in the process. What I mean is that...... if you use the machine at night time you will not see any results for a day or so. The results are accumulative and amazing. I am not a smoker or drinker & definately not a sun tanner (naturally or in a booth) and I am in my fifties. I have always taken very good care of my skin and only a few lines on each side of my mouth & these are fading with each use of the machine. I am really happy with what it is doing. Women MUST realize a couple of things...........first, these creams or machines can only work if we use them properly, but they will not help deeply wrinkled or sagging skin - nothing will at that stage. You cannot smoke or drink or abuse you skin all of your life and then expect help instantly. Also, you must give these items the TIME they need to do their job. I love this machine and am pleasantly suprised by what it does !!!! I am also really impressed that QVC is giving us 90 days to return this item BECAUSE is truly gives us the time we need to see if it works well !!! Thank you QVC. So ladies......give it a try...you have nothing to lose but lines !!!!
Date published: 2017-08-26
Rated

5

out of

5
by
talkative t
from
Great Product
I've been using this product for a few weeks and have noticed a difference. I'm doing the 2× a week maintenance after 1 month of intensive treatment. My skin appears firmer and brighter. The lines around my eyes have softened. This is a great product that actually works
Date published: 2017-08-25
Rated

1

out of

5
by
Jenna1977
from
Disappointed
I was really hoping this device would work for me. I have used NEWA 5 times, and I haven't noticed any improvement in my skin. I know it's early in the process, but they say you should see your skin getting tighter and more radiant after each use. What I did get from it was a break out in red bumps and pustules in all the 6 areas on my face I used this device. I believe it's from the overly fragranced gel. I am disappointed they didn't offer a fragrance free gel with the purchase of this device. I see they have it available on the NEWA website, and think they should include that version of the gel then what is currently offered. so back to the Q it goes.
Date published: 2017-08-18
Rated

5

out of

5
by
valya
from
Newa Facial Device
I have only used this device for 5 days & already my 70 year old skin feels tighter & the jowls appear firmer too. I can't wait to see the results in a month of use. It's fast & easy to use while I'm watching the news in the evening.
Date published: 2017-07-21
Rated

5

out of

5
by
Gone
from
OMG
I have to say I've Botton a lot of beauty products and devices from QVC and this one has surpassed my expectations I noticed a difference in my skin the first time I used it and can already tell that I will not be without my skin was plumper and farmer of the first use I've actually had devices that I bought from QVC that I've waited over the 30 days and had to throw away because they did not work I do not see this happening with this device give it a try and you have nothing to lose it's an awesome product it really works
Date published: 2017-07-05
Rated

2

out of

5
by
hustin
from
review before you buy
I appreciate that QVC introduces new and cutting edge products. But just like cosmetics, there is very little that is universal in terms of efficacy to the user. I should have read online reviews before buying. Unlike the presentation, if you want results, you need to do both an upper and lower treatment to each side of the face plus two neck treatments. That is 24 minutes of time five days per week and online users noted that you need to do this at least three months before you see some real results. And the online review noted some improvement in fine lines. It would be very refreshing if the a host and the manufacturer would be more upfront on the outcomes. This may help fine lines, but I am not interested in spending this much money to find out, especially when my problem is a sagging jaw line. This is not the answer.
Date published: 2017-07-05