Motor Trend Frost Guard Windshield and Wiper Protector
In Stock
Sold Out
We're sorry. This item is not available at this time.
Pre Order Possible .
Low Stock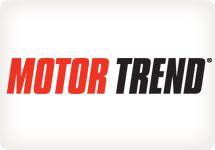 What a difference! The MSRP on this Motor Trend Frost Guard is $39.99*, but QVC is bringing it to you for the Featured Price of $24.96*.
*The MSRP (Manufacturer's Suggested Retail Price) is based upon the supplier's representation of value. No sales may have been made at this price.
Description
Mornings are hectic enough! Save yourself a bit of time and scratch scraping the windshield off of your to-do list. This frost guard easily attaches to a windshield, whether you drive a sedan or an SUV, and keeps your viewing area clear of frost, snow, and ice. Just detach it after a cold night and you're ready to hit the road. If only everything on your list was that easy to accomplish. From Motor Trend.
Includes frost guard and storage pouch
Fits most vehicles
Water-resistant polyester construction
Measures 61"W x 32"H with a 7" flap
Made in China
Reviews & Community QA
Motor Trend Frost Guard Windshield and Wiper Protector
234
234
What a year for this item.
I have used this item many times this year with all the snow here in New York. It is not wide enough for my Buick windshield entirely, however it covers the wipers and the well and they do not ice up. I just use automatic start with heater and when the car warms up I simply remove the cover and shake the snow off of it. I put it over a line in my basement to dry and it's ready to use again. Tried to buy for my daughters but it was sold out!
02-20-14
awesome product
I bought 2 of these at Christmas. 1 for a 2004 Ford escape and 1 for a 2012 Chevy camaro. This is one of the best purchases I have made. They fit perfectly on both vehicles. I live in Pennsylvania and we have had our share of snow this winter. I have not had to scrape or remove snow from a windshield since getting these. I was a bit leery after reading some of the other reviews, but I am extremely pleased with this product and would definitely recommend it.
02-18-14
So glad I purchased this item
My Frost Guard has been a real time saver and takes no time at all to put on my car. It has been a brutal winter - great product.
02-16-14
Suggestions for improvement
We really like these shields....the concept behind them is great. Just a couple of things that NEED to be improved upon. 1. If there is the slightest amount of moisture on the windshield and it ends up freezing, the backing on the shield peels off and is left on the windshield. 2. These need to be made bigger to accommodate larger windshields. I had a small SUV and it JUST fit. I now have a slightly larger small SUV and it doesn't nearly cover the windshield. I adjust it so that it at least covers the wiper area so they don't get all gunned up, but really.....our windshields are not what I would consider to be on large vehicles. I could not recommend these to anyone with a full size car.
02-14-14
Best purchase ever! Saves me so much time!
This is a great item and with all the snow this year, this has to be the best purchase I have made this year from QVC! It has saved me so much time in the morning. Not having to scrape ice off my windshield, not to mention that it totally protects my wipers and blades. Yes, there is a 3 inch space it does not cover at the top of my windshield, and a 1 or 2 inch space on either sides, but I can live with it because of the blades protection and the 99% windshield visability I get.! Beats scraping ice and digging out stuck windshield wipers any day! I have not had the problem of it blowing up and once it is secured to my side mirrors, it stays in place. I personally love it, and don't know how I can live without it. Its a 10 star rating for me!
02-10-14
not bad
I have a 2005 Ford F150 Truck and this cover does not cover the windshield sorry i purchase this cover , they said that it fits trucks it does not .
02-09-14
Elastic Broke
Sheild only works when its snowing, if the wind is blowing it allows the snow to go onto the windsheild. And then the strap stuck to the side mirror and when I tried to remove it, it snapped. Its now broken and is useless. And of course just after my return period. Just barely fit my Toyota Hylander. Dont recommend for larger cars. Good luck
02-06-14
OH MY HOW GREAT THIS WAS
I CAN SEE WHY SOME OF THE REVIEWS STATE THAT IT IS TOO SMALL BUT FOR MY EXPLORER SPORTS TRAC IT FITS PERFECT. YES I AM FROM KANSAS CITY AREA AND WE HAD A MAJOR SNOW STORM, USED IT AT WORK AND IT WAS WONDERFUL TO COME OUT AND PULL IT OFF WITH ALL THE SNOW AND IT WAS A 12 IN SNOW. THANKS FOR A GREAT PRODUCT, PLEASE BRING BACK BEFORE NEXT YEAR WE NEED IT NOW!!!!!!!!!
02-05-14
Good Coverage
I had purchased this back in October and decided to try it now that the weather is so cold and snowy. It has worked well the last 2 nights - fits my Hyundai Sonota just perfect. So far I can't find fault but we'll see when the it's a heavy wet snow if it keeps the moisture out from freezing the windshield.
02-05-14
Great idea, but not for a truck
Great idea and I was sold on the product because the host said it fits trucks. Well, that's not true. The guard does not cover the entire windshield on a full size trucks (F150 etc). And since the guard doesn't fit properly the straps pulled out of the guard while removing it after it's third use. This product might be great for a car, but I do not recommend for use on a truck.
02-05-14
Windshield Savior
We purchased 3 of these fabulous windshield/wiper protectors when the weather was still beautiful. Boy am I glad we did! LOVE 'EM!!!! We have 3 very different type of cars and they fit them all beautifully They are easy to get on and easy to take off. But the real joy is the time and effort they save in cleaning/defrosting a windshield. They are a good material, light but sturdy, and they get the job done. Would recommend them highly! Great value!
02-04-14
One Size Doesn't Fit All
This is a great idea, however there needs to be sizes on this product. Fits well on my Taurus, to small on my Town & Country.
02-03-14