Michael Dawkins Sterling Petal Cuff with Granulation Detail
In Stock
Sold Out
We're sorry. This item is not available at this time.
Pre Order Possible .
Low Stock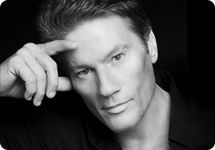 A Note from the Designer
"Walking through Central Park, I am always struck by the beautiful patterns of shadows cast by the canopy of trees. I tried to capture a fraction of that magnificence in this cuff by using sculptural sterling silver petals. The controlled chaos of these undulated forms plays with positive and negative space, creating a powerful look that inspires serenity."
—Michael Dawkins, designer
Description
Beautiful brilliance. With both contemporary allure and classic appeal, this sterling silver cuff bracelet from esteemed designer Michael Dawkins is a collectible treasure. It pays tribute to nature's beauty--and your incredible taste. Only a limited amount were produced--don't miss your chance to flaunt the fabulous style.
Intrigued? It's only natural. This cuff celebrates nature's beauty with highly polished petals connected throughout the center in an openwork design. Rows of granulation-style beads frame the petals on the top and bottom, contrasting the eye-catching gleam with oxidized texture. Because this bold design is crafted in sterling silver, it's versatile enough to wear anywhere. Let it be the finishing touch on any outfit, and exude confident designer style wherever your day takes you.
A signature piece. An inscription of Michael Dawkins' signature details the matte-finished interior for the first time ever, making this style even more special and coveted. Get yours for an incredible value while you still can--there's only 10,000 of this Limited Edition stunner to go around!
From Michael Dawkins.
Small, Average, or Large.
Small fits an approximately 6-3/4" wrist
Medium fits an approximately 7-1/4" wrist
Large fits an approximately 8" wrist
Sterling silver
Oxidized finish
Matte finish on underside
Michael Dawkins signature on inside
Limited Edition of 10,000
Measures approximately 1-1/2"W; weighs approximately 50 grams
Generously sized; gently squeeze cuff to customize the fit
Made in Thailand
Reviews & Community QA
J155173 - Michael Dawkins Sterl. Petal Cuff w/GranulationDetail
161
161
SILVER WEIGHT AMAZING
I HAD ORDERED THIS IN A AVERAGE ABOUT A YEAR AGO AND IT WAS TO SMALL. WHEN I SAW THIS ON CLEARACE I GRABBED IT. LADIES YOU WON'T FIND ANY OTHER CUFF ON QVC THAT HAS THIS MUCH SILVER WEIGHT TO IT. ABSOLUTELY GORGEOUS.
02-02-13
Spectacular Bracelet
I ordered this bracelet the first day it previewed....its abosolutely stunning, big WOW... not for the shy at heart. The silver and workmenship is gorgeous...wear alone or with earrings...it doesn't need alot of company...makes a statement all by itself! I paid much more for mine...this price is a great deal...if you like one of a kind, make a statement bracelet..I recommend you get this one...you won't be sorry! Some were complaing about the bracelet being too small...I take a small and it fit perfectly.
12-01-12
Did not like it
Did not like the feel of in on my wrist. I kept fiddling with it. Was not as heavy as describe by others.
11-07-12
too small & VERY HEAVY!
I was so excited to get this cuff. I ordered the small since I have a six inch wrist. It was much too tight. I could not even wear it. In addition, it was so heavy that the 20 min. I tried it on when I got it, I wound up taking it off about 10 times without realizing it since it was that heavy on my wrist. I would have sized up, but I was not sure if I should try another small since my small was mis-sized, or perhaps I need to size up to an average. But the biggest reason I did not exchange for another cuff was because it was much too heavy. I could not imagine keeping it on too long since it was so uncomfortable. Too bad because it was pretty,
06-21-12
2 small & Very heavy (in weight) on my wrist
I love Micahel Dawkins' collcections. He is sucha fantasitic designer. Unfortunately, the bracelet is very small on me. I have a size 6 inch wrist, so I ordered the size small, as per the description below which says to order size small if your wrist is bewtween 6 inches and 6 3/4 inches. It is a beautiful statement piece, but it was so tight/small that it would not fit on my small-boned, 6 inch wrist??? I squeezed it together (it is an awesome moldable cuff) in order to get the cuff to work on my wrist, but it didn't fit. I have numerous cuffs, but this one is too small for me. Furthermre, in addiiton to the size not working, the larger issue I have with this piece is the fact that is TOO HEAVY (weight-wise on my wrist) . This is a gorgoeus, bold, bright, statement piece which will be a conversation piece, I am sure. I loved it becuase it has so much silver! I am sure it sontains an outstanding number of grams of silver, which is what we want! But, personally, it is so "weighty" on my wrist, that I couldn't imagine keeping it on even if it had fit me. The reason I decided not to exchange itf or a larger size is b/c it is so heavy that I find it very uncomfortable. I had bought this for a birthday gift for mysef, but I sadly can't wear it. I truly love statement pieces! But this is too heavy, (in weight) that I could not imagine keeping it on more than a few minutes at a time. I would probably wind up taking it off (due to discomfort) while out, and forget to put it back on.! That woukd be upsetting! As a woman, I often put beauty before comfort, but this time I could not. In summary.....#1) It was so small/ tight that it was not do-able. I got a size small for my size 6 inch wrist, so I am surprised, and #2)The piece is so heavy (weight-wise) thatit was uncomfortable. It weighed down my entire wrist, to hte point where I wouldn't be able to tolerate it for more thana few minutes at a time. Too bad. If it were lighter, I woud have gladly exchanged it for a size average, but the weight of the piece was too uncomfy fo rme. I am sure the larger size woud be even heavier on me. Otherwise, I think this si exquisite! Ilovethe bright and shiny silver petals which definately say "hello!" but he part i liked best was Michael's signiture granulation detail along the top and bottom of the cuff.
06-14-12
Simply Gorg!
I received this from my hubby for Christmas - after I ordered it :) It was prettier than the picture! I was so excited. I receive numerous compliments on it and it goes well with several of my Dawkin's rings I've purchased. A great go-to bracelet for all occasions.
06-12-12
STATEMENT PIECE
I originally fell in love with this bracelet when I saw it offered as a TSV some time ago. I was not able to purchase it at that time but had it on my wish list for sometime in the future. When I saw it go on easy pay and on clearance I knew that it was now or never so I took the plunge and I am happy I did. The bracelet is everything I hoped for and I ordered it in large and it fits perfectly. Quite a statement piece. I am thrilled that I was able to buy it before it became unavailable.
06-02-12
Waited for this for over a year
I remember watching this cuff when it was a today's special value. I did not purchase it that day because of the cost. However, I had this on my wish list for months. When this became a clearance item I knew I had to purchase it now or kick myself for missing a beautiful cuff. I did find that the average ran big, however I was able to squeeze it together so it fits perfectly. I am not a "silver girl" however I love this piece. Thank you Michael Dawkins for creating such a beautiful piece.
06-01-12
BEAUTIFUL STATEMENT PIECE !!
LOTS OF PRESENCE WITH THIS ONE ! MICHAEL'S DESIGNS ARE SO BEAUTIFUL. I LOVE THE GRANULATION DETAIL, THAT IS SOMETHING I LOVE TO SEE ON HIS PIECES. FOR ME THESE "PETALS" ARE "STONES" THAT FORM A STONEWALL. I HAVE A LOVED ONE WHO IS DECEASED AND HE BUILT STONEWALLS, SO FOR ME IT IS A SPIRITUAL PIECE OF JEWELRY.
05-29-12
WHAT A CLASSIC!
ABSOLUTELY THRILLED WITH THE EASY PAY ON THIS. HAVE LOOKED AT THIS FOR A LONG TIME AND WAS THRILLED WHEN I FINALLY WAS ABLE TO REC. IT. IT IS MORE BEAUTIFUL IN PERSON. WORKMANSHIP IS EXQUISITE AND LOVE THE PETAL DESIGN. LOVE, LOVE IT!
05-23-12
LOVE LOVE LOVE
I've had it about a week and have worn it twice paired with the Topaz East West ring. The compliments are amazing. My friends ask where I got it and I say Michael Dawkins at QVC Thank you
05-10-12
WHAT A STATEMENT!!!
Just received this bracelet..it is a beauty.....I ordered AVERAGE, it runs big. It spins a little. I had ordered a JR cuff in small & it was too tight so I sent it back...ordering this cuff i didnt want that to happen....big mistake on my part. I need a small and of course small is sold out. Will keep an eye out, maybe some will return a small (ya think!!) hoping.
05-03-12