Michael Dawkins Sterling Large Multi-Gemstone 12.0 cttw Toggle Bracelet
In Stock
Sold Out
We're sorry. This item is not available at this time.
Pre Order Possible .
Low Stock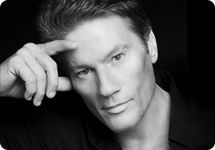 A Note from the Designer
"This piece reflects my passion and fascination for the abstract, a constant drive to create designs that express a quality of characteristic apart from any specific object. I strive to emphasize lines, colors, and generalized or geometric forms and textures, especially their relationship to one another and the emotional response they provoke. I hope you find this bracelet as intriguing as I do, each link with its own unique beauty and story, like a chapter in a book."
—Michael Dawkins
Description
Breathtaking gemstones, brilliant design. Wrap your wrist in show-stopping style with this bracelet from celebrated jewelry designer Michael Dawkins. Crafted with oxidized sterling silver and flaunting an alternating pattern of gemstones and bead-cluster stations--including the ever-so-stunning drusy quartz--the bracelet embodies Michael Dawkins's signature blend of classic design and urban edginess.
Dazzling drusy. Each of the gemstones on the bracelet holds special allure, but perhaps none boasts the distinctive beauty of the drusy quartz. This piece glitters with both an oval-shaped silvertone drusy quartz and a bronzetone drusy quartz for double the drama. And that spectacular sparkle comes at an even more spectacular price, as this bracelet marks the first time a Michael Dawkins drusy piece has been offered at such an incredible value.
Captivating collection. Accompanying the drusy quartz is an array of gorgeous gemstones in varied shapes and hues. A round, faceted amethyst and a round, briolette rose quartz flood the bracelet with chic, romantic color. An oval-shaped briolette Limon(R) quartz glistens with eye-popping intensity, while three square cushion-shaped mother-of pearl--one in gray and two in white--add luster. A traditional loop-and-toggle-bar closure finishes the piece.
As bold as it is timeless, this sterling silver multi-gemstone toggle bracelet is sure to become a showpiece of your collection.
From Michael Dawkins.
For more details on this bracelet's fit, please refer to Wrist Assist--the Bracelet Fit Guide above.
Sterling silver
Total gemstone weight is approximately 12.00 carats
Gemstone weight is not given for drusy quartz or mother-of-pearl
Oxidized; alternating pattern of gemstones and bead-cluster stations; oval-shaped silvertone and bronzetone drusy quartz; round, faceted amethyst; round, briolette rose quartz; oval-shaped, briolette Limon quartz; square cushion-shaped gray mother-of-pearl; two square cushion-shaped white mother-of-pearl
Loop-and-toggle bar closure
Large size, generous fit; measures approximately 8-3/4"L x 3/4"W
Made in Thailand
Reviews & Community QA
Michael Dawkins Sterling Large Multi-Gemstone 12.0 cttw Toggle Bracelet
12
12
Missing stone
I was so excited to get the Michael Dawkins bracelet today. But when I open the box, I realized a stone was missing on my bracelet. It looks like I will not be getting one since it is now sold out.
06-07-13
Poor Quality
I adore MD jewelry and own many pieces, but not this one. The first size large I ordered arrived in either a size medium or size small, with most of the black granulation missing from the spacer beads. The second bracelet was the correct size, but again with the black missing from a few beads and the silver drusy half missing. This is unacceptable for the price. On both bracelets the pink stone was practically clear. The yellow stones weren't much better. The overall look of the stones is very dark, almost dreary. I will not be trying this piece again.
09-30-12
Pretty but not quality I expected
I love the over all look of this bracelet. The quality is disappointing. The Drusy Quartz is not set flush with the setting. I notice others have had this issue. I am returning.
09-15-12
Those waiting will get mine...
After reading all of the reviews, I see that everyone has a point with this piece! The stones are not expensive and really not high quality (my rose quartz has an obvious flaw, for example), but the silver work is top notch and the design striking. Mine is much too large for me - the 8 slips right off my hand - and for the price, it should be perfect. Purchased this to coordinate with a rose quartz ring I own of MIchaels (love), but this does not really do the trick.
09-15-12
Not Quite What I Expected
With great anticipation I waited for this bracelet to arrive, and I was disappointed. It was very understated. I was not looking for gaudy, but this piece did not grab me, and for the money I would have liked a bit more "wow" ! I love Michael Dawkins, his design sense is wonderful, but this one was not for me. Dare I say that I own two of his multiple strand grey pearl bracelets, and several other creations that I dearly love? If I could just get that matching multiple strand grey pearl necklace, I would be over the moon. I know the price would be substantially more at this time, but that is a "wow" piece that would be well worth the price.
06-10-12
STUNNING
Love love love this - and the larger size!! goes with my other pieces - perfect - thanks MD!!
06-08-12
DRUSY QUARTZ PLACED CROOKED!!
This bracelet is stunning & I couldn't wait for it to arrive because I have a wedding to go to this weekend. So sad to have to send it back because the Drusy Quartz does not sit flush with the bracelet & it was placed in crooked. For the price I would expect perfection!!
06-06-12
OMG!!!!!!!! STUNNING!!!!!
This is a beautiful bracelet! Very happy w/ this & all the other jewelry I got,that was made by M.D. How perfect!!!! Sparkles & shines! looks gr8 w/ (HOTPICK OF THE DAY) Looks beautiful on!! The way this is set,lovely stones,toggle etc... is just unbelieve!!! Thanks Michael!!!!
06-05-12
Conflicted
The design of this bracelet is very pretty and very desirable. I hated doing it but I sent it back. I think this is really expensive for the types of stones included and I wasn't crazy about the combination of the stones - the colors just seemed off. The stones are not expensive stones and yet my total cost was $464.00. Almost $500 for something I wasn't over the moon about. If there were more exotic and beautiful stones included like pink tourmaline for instance, I could see paying more. But lighter colored amethyst, lemon quartz and mother of pearl are just not that expensive. Michael Dawkins said he's not a stone snob. I applaud him however these types of stones just don't justify the cost.
02-20-12
WOW
I don't know where to begin. This bracelet is striking and just amazing! I have been a Ripkaholic for years and this is my first piece of Dawkins and I am amazed. It is probably the most beautiful bracelet I now own. The mother of pearl is rich and has so many shades in it. The rose quartz is a beautiful deep pink, not washed out like most tends to be. The limon is deep and cut so beautifully. The amethyst is a deep purple and is so beautifully surrounded by silver beadwork. The drusy is what really gets me about this piece. I do not own anything else in drusy because I honestly did not understand the hype about it, I do now. It just sparkles like crazy! This bracelet looks stunning on and goes with literally everything. I am SO happy I tried it and I think I may hve found my new favorite designer.
02-12-12
Wow is right!!!!!!!!!!!!
Positively gorgeous! Just ordered my 2nd one and wll hook them together to make a necklace when i don't feel like wearing them as bracelets.Was waiting for easy pay!
02-05-12
Wow!
I can't believe there aren't more reviews on this bracelet. I wanted to write one the day I received mine but the QVC site wouldn't allow it because the bracelet was on a "sold out" status. This bracelet is a show stopper. It's extremely well made, the gemstones are a nice size, and people notice it. I have received quite a few compliments on it. I have been wearing it every day since I received it. It goes GREAT paired with Judith Ripka's white ceramic watch. Talk about sparkle!!! This one is a keeper and I know it's pricey, but it's worth it. If you can swing it, I wouldn't hesitate. I bought the large because I don't like anything tight or snug around my wrist. I like my bracelets to sit lower on my hand. The fit is very generous and allows you to pair it with other pieces (like a watch). Also, the amount of colors that are in this bracelet; pink, purple, gold "sparkle", silver "sparkle", white, black, etc makes it a perfect match for whatever you wear. Blue Jeans to Black Tie ...
12-04-11