LightStim For Pain Handheld LED Therapy Light
In Stock
Sold Out
We're sorry. This item is not available at this time.
Pre Order Possible .
Low Stock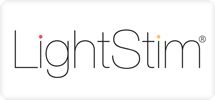 Click the links below to learn more about LightStim for Therapy.
Description
What is it: LightStim is an LED light therapy medical device registered and cleared by the FDA to provide temporary relief of minor arthritis pain, minor muscle and joint pain, and stiffness and muscle spasms. It temporarily increases local blood circulation and temporarily relaxes the muscles.
Who is it for: Anyone who has minor arthritis pain, minor muscle and joint pain, and/or stiffness and muscle spasms.
Why is it different: LED stands for Light-Emitting-Diode. LightStim utilizes light to help provide temporary relief to muscles and joints while providing temporary relief of arthritis pain, increased blood circulation, and relaxation of the muscles. It is a natural, safe, laser-free, effective way to temporarily deal with the discomfort of pain.
How do I use it: Place the light by gently touching the skin on the area you wish to treat for five to 30 minutes. Move the light to the next area and repeat. Repeat as often as desired.
QVC will accept returns up to 90 days from the date of purchase.
Includes LightStim device, AC adapter, and goggles
Temporarily relieves minor muscle and joint pain, arthritis pain, stiffness, and muscle spasms
Emits LED light energy and gentle warmth
Limit use to less than 30 minutes at a time
FDA-cleared
Measures 8-1/2"H x 3"L x 1-1/2"W
UL listed adapter; 2-year Limited Manufacturer's Warranty
Made in USA
Reviews & Community QA
V26274 - LightStim For Pain Handheld LED Therapy Light Device
29
29
Did not work for me
I really wanted this to work, who wouldn't, used it for 10 weeks faithfully, but didn't see any results. Hope it works for others
12-07-12
It works!
I had seen this item on infomercials the last couple of years, but I was skeptical. When I saw it on QVC, I knew that if it didn't work I could send it back without any problem. I have arthritis in my hands and this has greatly reduced my pain. I use it on my back and shoulders and it heats away the pain and stiffness. You can feel the heat deep down in the muscle. I have recommended this to family and friends. Well worth the money.
07-22-12
Too inconvenient to use
NO idea if it works or not as too inconvenient to use (especially when you are hurting anyway which is its purpose). Requires a cord, have to hold for 30 - 45 minutes in one spot, and requires to be plugged in with an extension cord. Should have a strap to strap it on, at least, and be battery/rechargeable.
06-25-12
Soooo Disappointed
I was really hoping this would help with not only the arthritic pain in my fingers, but also would help with the inflammation I get in my hips. The warmth from the lights felt good while it was being used, but there was no real difference in the pain level. In the first few days I'd use at least once a day, and more often than not, twice a day. I REALLY wanted this to be the answer. Then, because it wasn't helping, I started to forget to even use it. Based on this and the cost, it just seemed wiser to return it. I loved that it was made in the USA. And maybe if used twice a day -- every day -- it has cumulative benefits, but when you're aware of the 30 day clock ticking, you might become discouraged earlier than normal? All I know is in the two weeks I used it, I couldn't FEEL a difference.
06-22-12
It's all good!
I don't belive much in companies who promise that great things will happen if you buy something. I was wrong with this therapy light. It really works. My son plays hockey and is usually in so much pain after his practices and games. I saw this on QVC and just decided to give it a whirl. Glad I did. Thankful for this product. My son uses it all the time, and notices such a difference in not hurting so much.
06-18-12
difficult to hold
i have major pain in my ankles and feet. tried to use this devise and i had a major problem holding it in place for 5-45 minutes for it to work. maybe if the pain is at an easily accessible place, it might be easier, but how are you suppose to hold this for 45 minutes? i found it did get rather warm, but the one time i tried to use this, i t was just awkward and uncomfortable, and i found that the cord was just too short.riduculous that they tell you to plug this into an extension cord.for almost $200 either include a longer cord or an extension cord in the kit.
05-26-12
Bruises be gone
I skeptically purchased this therapy light for myself. As an avid runner, it works GREAT on my shins after running. I have finally found something that actually WORKS! I love the warmth the light also generates, adding an additional level of welcomed comfort. Also, my daughter fell off her bike, leaving a wicked bruise on her elbow. She used the light for about 20 minutes a few hours later, and my husband and I were totally amazed at how quickly the swelling and redness were reduced by the next morning. Also, it seemed to help the healing process in total, and by the end of the following day her bruise was already so much better. Her bruise now seemed a more healing "yellow," instead of the nasty bluish-purple it was the day before.
05-23-12
where's the warmth?
My old fashioned heating pad, the thermal pads from the drugstore or even a deep heat sport cream are far more effective and I don't have to hold them.
05-18-12
Not helpful to me
I have significant thumb joint pain in both hands, which really prevents me from doing things I enjoy (quilting) and makes ordinary activities uncomfortable. I was hopeful that this would alleviate the pain. I noticed little or no improvement regardless of the amount of time that I applied the LightStim. I used it for about a week and a half, thinking that there might be some cumulative effect, but there was not. I'm disappointed and sent it back.
04-29-12
More than I expected
My husband bought me this light for my constant neck pain that always turns in to a headache. I was quite skeptical on how some lights were going to help more than 3 or 4 Aleeve's daily, but I tried to be open minded since he was buying it for me to be nice. To my surprise, I've enjoyed the light thoroughly, I lay it under my neck on my pillow while laying in bed and it's been awesome. I'm still not sure how this technolgy works, but I don't care - it works apparently. Then yesterday, my daughter sprained her ankle at school in PE and her ankle was a huge swollen mess and she was in pain even after giving her Aleeve. I decided to try the light on her and it was amazing how quickly the swelling went down and she said it felt a lot better - also she thought the lights were pretty cool! I really don't know if the light is meant to be used in those situations, but it did. Now I truly believe this device might be a miracle device - with 4 kids prone to constant injuries from running around it's nice to know that something I use nightly may also help in those accident situations with them.
04-28-12
Impressed My Husband
My husband was impressed with the results! My husband's knees have been giving him trouble recently when playing racquetball or refereeing soccer. When I told him I had ordered this, he was very skeptical. At my persistent request (nagging), he tried it. When he came home from racquetball a day after using the device, he said his knee felt much better. He immediately got the device out and used it again, with no coaxing from me.
04-25-12
Really helps!
I got this product about 2 weeks ago and began using it right away. I could not believe the results. I am using it on my knee and it has really made a huge difference. I still have a little pain sometimes, but it has gone from a 7 To a 3 almost over night. I also feel like the knee won't give out on me at any moment. I intend to keep on using it .i'm not sure if there is a cumulative effect or not,but here's hoping it just gets better from here. I would say if you have pain give this a trial run. You should be able to tell before the 30 days is up .
04-24-12