LeslieSansone's Walk-Eat-Lose! 7 DVD Program w/ Boost Cables and Meal Plan
In Stock
Sold Out
We're sorry. This item is not available at this time.
Pre Order Possible .
Low Stock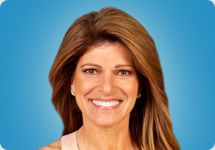 "Just one 'super' mile can change your life! Join me and find out how my excited group of 'super' walkers walked away 20, 30, 50, and even 150 pounds!"
—Leslie Sansone
Description
Step up to a whole new fitness routine with Leslie Sansone. This indoor walking and nutrition program comes with everything you need to be on your way to improved health and weight loss--right in the comfort of your own home.
You'll receive seven DVDs designed to help you eat a balanced breakfast, lunch, dinner, or snack and then walk it off! Plus you'll also receive a set of workout-boosting cables to supercharge your walks for better muscle toning.
In the first two DVDs, Leslie shows you how to make a week of healthy breakfasts and then takes you on a two-mile breakfast walk. The second two DVDs feature tips on how to create a nutritious week of lunches and directions for a three-mile walk. You'll discover how to make delicious and satisfying dinners on the third set of DVDs, plus an invigorating four-mile walk. And on the last DVD, Leslie demonstrates a variety of mini walks--perfect for burning off those in-between snacks.
Combined with Leslie's 21-day eating plan, fitness walking at home can lead to improved health, wellness, and weight loss. Plus, it's perfect for today's busy lifestyle--all you need are your walking shoes and a DVD player. With Leslie's helpful tips and easy-to-follow instructions, you'll be on the road to fitness in no time.
Includes:
2-mile Super Walk DVD; approximately 35-minute run time
Eating a Healthy Breakfast DVD; approximately 30-minute run time
3-mile Super Walk DVD; approximately 45-minute run time
Eating a Healthy Lunch DVD; approximately 30-minute run time
4-mile Super Walk DVD; approximately 58-minute run time
Eating a Healthy Dinner DVD; approximately 30-minute run time
Mini Walks DVD; approximately 60-minute run time
Two approximately 26"L workout-boosting cables
21-day eating plan
Cables made in China; DVDs made in USA
Reviews & Community QA
F06560 - Leslie Sansone's Walk-Eat-Lose! 7 DVD Program w/ Boost Cables
266
266
Love Leslie
Leslie is so positive on her videos. She makes you feel happy you pressed play. Exercises are easy to fallow. I have only lost one pound but I will keep at it.
03-02-12
Love, Love, Love!
Great variety, good for beginners or those getting back into the program thru advanced walkers. Those boost cables give quite the workout! Love the meal planning ideas also.
02-19-12
Great for a beginner to be able to work up
I just did my first workout. I did the 1 mile easy walk. It got my heart rate up and it went by faster than I thought it would. It takes about 20 minutes with the cool down and warm up. I think anyone, no matter their fitness level can do this workout. I would highly recommend it to everyone. I have not worked out for a few years and I could do it. I am about 55 lbs overweight, so I need to be doing this. I even got my 14 year old son to do it with me and he liked it.
02-07-12
Saved me money!
Over the years, I have paid thousands of dollars on gyms, trainers and equipment; not to mention the hours traveling to and from the gym. I was looking for a economical way to get back in shape without breaking the bank AND not being gone from home so much. I was skeptical about the purchase but figured for less than fifty bucks I should try. I got my DVDs yesterday and just completed my first workout a few minutes ago; it was awesome, awesome, awesome! Leslie's program is great for anyone at any fitness level, but also any fitness goal. If you're even remotely interested in the program, just do it, you can thank me later! :-)
01-20-12
Aiming for her 100 pound walking sisters club
I have had these dvds for 6 days. Decided I would do this 5 days a week. Not on Sunday or Wednesday as I go to church and Bible study which is 40 miles away from home. Already have lost 3 pounds. The thought of having to do this is not the best I have but sure am glad that I did when I am finished. I cannot walk outside as I live in the country and dogs roam in packs and there are not paved walkways or a park close. This is a great alternative and I am thankful that I made this purchase. I did have trouble with the bands but I fixed them and look forward to many more workouts with Leslie. She is more personable than other instructors on dvds that I have purchased in the past. I love her personality.
01-16-12
my GO TO Leslie workout!!
I have had this workout for a couple of years. First off, i LOVE Leslie's dvd programs-i have lost oer 30 pounds so far with using them daily. you dont need any extra equipment-just good shoes, a dvd player and tv, and a little floor space. This workout is not loud so if you are in an apartment, you are good to go! This particular dvd set, is my most used-my go to workout. (and i have alot!) Some workouts are with the cables, some are without. you can pick whether you want to do a mini walk (15 mins) or a 4mile walk. All of her dvd programs are very family friendly. and she is very clear with her instructions and taking you thru the next step. The cables are great-i havent had any problems with them-and if they break-leslie has a store online that you can buy replacement ones. strength training is just as important as cardio, so im really glad she incorporates both in this dvd set. I love this set so much I bought a set for my mom for christmas and she tells me daily how much she LOVES it!! the sticky substance is a little white spongy dot thing that keeps the dvds in place in the case,-so they dont fall out of the case and get scratched around in travel. all you have to do is peel off the dot, then remove the dvd and play it :-) there is NO residue or sticky stuff on the dvds themselves. and it wont ruin your dvd player.
01-13-12
In Leslie's true form - A great workout!
Okay...as usual Leslie does not disappoint...these videos are very good. The best part is that Leslie always gives the best instructions. Now for the reason for the 3 stars. The only reason I gave this purchase 3 stars is that inside of each DVD in the center of the hole there was a STICKY styrofoam plug...I guess it's there to secure the DVD in place...The problem with this is that the STICKY substance transferred to the DVD, which I did not see because it's clear. What happened next is that the DVD got stuck in the player and the player had to be opened up. We were able to get the DVD out, but the glue could not be reached inside of the player. Bottom line QVC paid for a new DVD player. If you receive a set of DVD's with the same issues, I suggest you clean each DVD before using it! QVC came thru on fixing the problem!
12-25-11
Awesome Product
These dvds sat on my shelf for over one year, because I hated working out. But once I tried them I fell in love. I actually love working out now I can't wait to get up or get home whichever time is convenient with my work schedule. This is an awesome program. Like I told my daughter you walk a mile in 15 minutes and you don't even realize it. It really works you out.
12-21-11
Nonstop
I like the set. The only thing that I would've like is to take the pauses out in between the sets. I don't like stopping to put the boost cables on
12-09-11
Leslie has done it again
I received the DVD package and after I ordered it; I was so exciteded to open it and I absolutely LOVE Leslie Sansane; her workouts are easy to maintain and very easy to do. I would definitely recommend to anyone wanting to lose weight. I have not lost anything as of yet but it is a work in progress and I will follow the program as mentioned in her booklet..
10-31-11
ANOTHER WINNER :)
Recently bought this set to complement my other Leslie Sansone set . I LOVE LOVE LOVE both sets! This one is particularly challenging with the boost cables but is very effective. I am sold on Leslie's program. :)
09-06-11
great changes with multiple CD's
Great workout in the house, I usually walk outside but with the heat in summer and the winds the rest of the year this is a great substitute. Changeing from day to day and some of the diet tips are good. The cables are cheap and not needed, keep breaking but would still recommend this produce, use the streach band in lieu of the cables or sustitues with weights (I use 5 lbs Just start smaller).
08-15-11