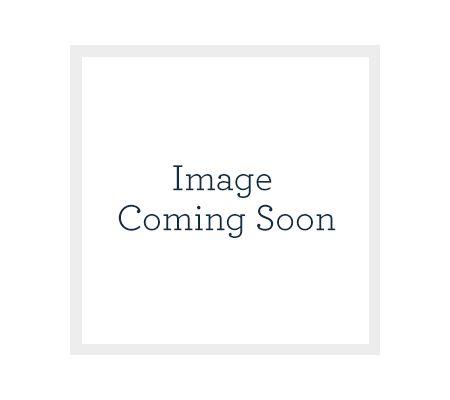 Down to Earth
QVC is proud to bring you the new bareMinerals Skin Care collection before it's available anywhere else. We spoke to Bare Escentuals Creator of bareMinerals & Executive Chairman, Leslie Blodgett to learn more about what's to come in her revolutionary line.
Q: Why did you decide to launch the new skin care collection with QVC?
A: Well, it goes back many years. My very first QVC visit will be 13 years ago in August. I really feel that I've developed a relationship with the customers on QVC and I've become friends with many of them — they give me advice, we talk, they sample the products ahead of time. So these women are special to our entire company. And they're cool with when we launch products without the packaging —which we started last year on the eye cream — when the packaging's not quite done. I think the QVC customer is more forgiving; they just want to try it. They don't necessarily care if it's perfect looking on the outside. That's why we've been able to get them out even sooner. We've been thrilled with the excitement level at QVC. I mean, our new Purifying Facial Cleanser has so many ravings and reviews, and it's already Customer Top Rated. So, that is so encouraging to us and so highly motivating.
Q: How do the new products fit in to the existing RareMinerals Skin Care line?
We've been launching products on QVC here and there, but we've found through customers that about a third of the women who use bareMinerals didn't know about RareMinerals. So there was confusion about the name. They didn't know it was from us, or they didn't quite put the whole thing together. And so with that insight, we decided that we better really make it easy for the customer to find us and know that this is from the same company that creates the #1 foundation in the country. That's one of the reasons we decided to do it. And we're putting the fact that the RareMinerals ActiveSoil Complex is in it on the package so that those people who have been using it know that it's the same product. But it's more out of the ease of understanding that we are one company.
Q: So, some products are the same and some are new?
A: A bunch of the products are just being repackaged and we're launching new ones that will be coming out in the fall. We're changing the night treatment name. It was RareMinerals Night Treatment and now it's Pure Transformation Treatment, so that's a change. And the packaging changes on that, too. We heard from our customers that the sponge tip wasn't as easy to use so we're actually making a brush applicator that's attached to the lid of the jar so it's really, really easy and very luxurious. We just felt that this product is transforming in so many ways and it has the highest concentration of the ActiveSoil Complex, so it is really the top-of-the-line product in the line. That's why we decided to give it that name, because it's more all encompassing. It does many things.
Q: The products contain an ingredient called ActiveSoil Complex. Can you tell us more about it?
A: It started years ago when a visionary in the field of organic agriculture, who has been working on creating perfect soil to make perfect plants and vegetables and fruits for us to consume, saw that we were creating a revolutionary product using minerals for the skin. He thought we should collaborate to see what we can come up with for skin treatment. So we knew there'd be something interesting there. We found that the RareMinerals ActiveSoil Complex really works. And we've done clinical studies and found that it helps improve cell turnover, which is what you need for younger skin. As you get older, your skin doesn't turn over as quickly and that's why you look dull and older — because you get more lines and wrinkles. Another amazing thing is it helps shrink the pore size, which is one of the reasons women really love this. When you have smaller pores, your skin looks younger and more vivid. The big [benefit] is that it increases the luminosity in the skin. It gives you fresh, bright luminous skin. Which is all of the products' main goal and what they're made for:Â  to give you luminosity. If you have that, you automatically look bright, fresh, and youthful.
Q: Would you recommend using the Purifying Facial Cleanser with the Clarisonic?
A: Oh, totally! A lot of people have been asking that, and the two times I've been on air with the cleanser in the underground packaging women have called and asked that. Because it's a liquid form and it's got a creamy consistency, it works really well. We love Dr. Robb.
Q: If you had to choose one "desert-island" pick from the line, what would it be and why?
A: The Pure Transformation. Sometimes I feel it's ahead of its time. It's quite a breakthrough that a treatment could come in a powder form and be that potent and work so well without irritating the skin, really clean the skin through turnover, and really helps shrink the pores. And it does more beyond that. It really is a miracle product. You know, just like when I was on QVC in '97 talking about bareMinerals, I could feel women looking at me in their living rooms making faces like, "What is she, crazy? That stuff's never going to cover, that stuff's going to be dry and chalky. I have dry skin — is that stuff going to look like silt?" I could feel the skepticism out there. But the early adopters of bareMinerals started talking about it and got the word out. Pure Transformation is definitely ahead of its time. It takes education because it's a crazy idea. But it is the one I would bring with me.
Q: The design elements on the new packaging are really beautiful. What was the inspiration for them?
A: This is one of the hugest undertakings for us. We knew it had to be special. The components are simple, they're clean, they're a little romantic, and there's some depth to it. And every single watercolor pattern was hand-drawn by our creative director, so it's not something we pulled off a computer. These are really intimate pieces of art. The other thing is that, most importantly, the components and boxes are recyclable and have a message. I love this — on the box it says, "Love your mother. Please recycle." When you open the box, it's hot pink in there because we want to surprise you. So the packaging is a beautiful experience that goes back to the fun of bareMinerals.