L'Occitane Shea Enchante 6 Piece Bath & Body Collection
In Stock
Sold Out
We're sorry. This item is not available at this time.
Pre Order Possible .
Low Stock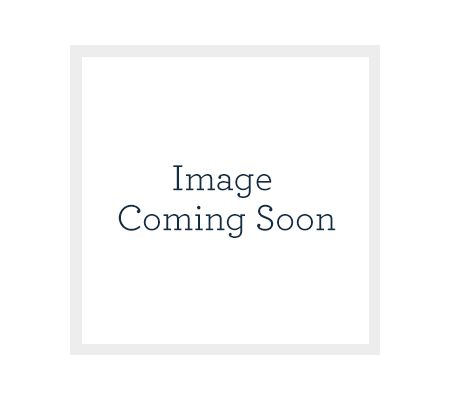 Description
What is it: France's finest. This six-piece bath and body collection features a variety of L'Occitane's best-selling, iconic products to cleanse and moisturize your skin from head to toe.
The Shea Butter Hand Creams are formulated with 20% shea butter to keep your hands protected and deeply moisturized. The Shea Vanilla Hand Cream--a QVC exclusive--is enriched with the sophisticated scent of vanilla flower.
The customer top-rated Shea Butter Ultra Rich Body Cream has a fast-absorbing, ultra-moisturizing formula that pampers and leaves skin hydrated.
Enriched with shea butter, the vegetable-based Shea Milk Soap nourishes and cleanses the skin while leaving a delicate milk scent.
Choose between the luxurious Almond Shower Oil and relaxing Lavender Shower Gel. The Almond Shower Oil is a body cleanser that transforms into a deliciously scented moisturizing foam. The Lavender Shower Gel, enriched with the finest lavender from Haute Provence, gently cleanses your skin while relaxing your body and mind.
Who is it for: Men and women of all skin types.
Why it is different: L'Occitane uses the finest ingredients to bring you or your lucky recipient the best from Provence, France. Packaged in a beautiful box, this sumptuous set is ready to surprise someone special. Even if that someone special--is you!
How do I use it: Put a small amount of the Shea Vanilla Hand Cream or Shea Butter Hand Cream onto backs and palms of hands. Gently massage in circular motions to allow the formula to penetrate your skin. Apply as often as needed for silky-smooth hands.
Massage Shea Butter Ultra Rich Body Cream onto your body after bathing, or anytime skin feels dry or tight.
Use Shea Milk Soap every day for shower or bath.
If you chose Almond Shower Oil, apply on damp skin, then lather and rinse. You can also use the oil to help your razor glide over legs, underarms, and other sensitive areas.
If you chose the Lavender Shower Gel, apply on wet skin. Let it foam, then rinse.
From L'Occitane.
Includes:
One 5.2-oz Shea Vanilla Hand Cream
One 1-oz travel-size Shea Butter Hand Cream
One 7-oz Shea Butter Ultra Rich Body Cream
Two 1.7-oz Shea Milk Soaps
One 8.4-fl oz Almond Shower Oil or Lavender Shower Gel
Gift box
Made in France
Reviews & Community QA
L'Occitane Shea Enchante 6 Piece Bath & Body Collection
90
90
Great value
Purchased for my daughter who loves it. Very good sizes that last a long time and excellent product.
03-15-13
L'Occiitane Luscious
I got the Lavender set for the holidays, went on auto delivery for 1 more set it is in the Almond Shea scents. I have to say with all the stress of life for the past year, I have savored this as my 'ah' moment. I love lavender its almost as good as being in France....almost. Both scents are sheer luxury. The shower/bath gel is marvelous. Love the large & purse size hand cream, its heavy and rich in hydration....love it. I wish there were more L'Occiitane TSVs. Maybe if others love this brand as much as I do my wish will come true. I have been using this brand for years but can't get it where I currently live unless I order. Thanks L'Occiitane for the much needed 'ah' moments & QVC for bringing it in at a great holiday price. I would defiantly try this if you don't love it return it, but I think you may feel like a short trip to France.
03-05-13
Love L'Occitane....
Loved the kit... but on my 2nd delivery auto shipment, my shower oil leaked. It was a marginal leak, so it wasn't ruined, and I frankly couldn't tell if I'd lost much out of the bottle...but it still somehow leaked oil inside because I could see the oil stains in the box. I'm also not crazy about the almond oil fragrance...but I started using it to shave my legs with...and it rocks. I'll probably never go back to shaving cream.
02-25-13
Great gift, but Almond Oil leaked all over
I bought 2 of these when they were the TSV, 1 Lavendar and 1 Almond. Saved one for a gift to give in Feb. Just opened to check on the product and found the Almond Oil had leaked all over. The person who was to receive this loves L'Occitane, but very annoyed that the inside box, soaps and packaging have all been stained. Will have to buy something else now as would not give a gift where the packaging is stained. If it was just for me -wouldn't have cared as much - but this was a gift. Sealing of product needs to be improved. Hope this has improved for my next shipment as I ordered Auto Delivery.
02-08-13
BEAUTIFUL PRODUCTS
This is the first time I have used this line of products and it is wonderful. Love the scents. So mild and pretty. Leaves my skin feeling so good. I will certainly purchase more.
02-04-13
A Winner Christmas Gift
I bought 2 of these at Christmas and they were huge hits! I ended up keeping one myself (thankfully) and I was amazed at the amount of product in the set. If you haven't tried L'Occitane, you are missing a truly wonderful brand. The product is very high end and there was SO much product offered for this price. I hope QVC continues to carry the gift sets and the brand!
02-04-13
Every Product in this Kit is FANTASTIC
New to L'Occitane and received this kit as a gift in the almond. Wow! Not only are the scents beautiful but my skin is finally becoming and STAYING hydrated. The shower oil has soft, very nourishing lather that rinses clean yet leaves my skin so soft. The body and hand creams are as wonderful as described. I can wash my hands several times and the cream is still working. A L'Occitane customer for life!!
01-27-13
In Love With L'Occitane
Never used L'Occitane before , I ordered the gift set and I love every product that came with it. Every item smells amazing and leaves u felling soooooo smooth. I just love this stuff .
01-23-13
This is addicting to use...impressed with products
First time user and bought the Almond kit.....been using for several weeks now, and I'm finding myself addicted to using all these items. Its very different using Shea Moisturizers. Much thicker/creamier. But I really like the feel and ending outcome on my skin. Seems to keep my skin moist for a very long time. For the scents - I think the original Butter AND Vanilla are both great smells. Since these are very "MILD" scents, I think I could stand just about any scent they come up with. The oil shower gel is fantastic, its thick but I could foam it up a little then bath. My body was left with softness and felt very moisturized. The body cream is more lighter - love it. Then I'm so glad I got to try those soaps. These are outstanding. And my skin is better than ever. I think I have found a new product that I will use for life. I'm so happy I tried this kit.
01-19-13
Wonderful Set
The Shea body cream is luscious and the shower oil is lovely. So worth the money! This set is the best!
01-16-13
Great gift!
This is a great gift for the holidays. It has everything a woman needs to be stocked on these wonderful products for months! The only downside is that the almond shower oil leaked in both boxes I ordered, which created a mess and could have prevented me from being able to give these as gifts. I had to throw out all the cardboard packaging inside and wipe off the items before the recipient could see it. The new vanilla shea cream is interesting - definitely something scrumptious for the hands. Please QVC, can you offer this type of delux kit several times a year? Also, please fix the leaking shower oil!
01-09-13
Love the products! But bad packaging
Ordered the item and the almond bath had leaked all over everything. Why not a little aluminum tab at the top., love this line but box was a mess
01-01-13