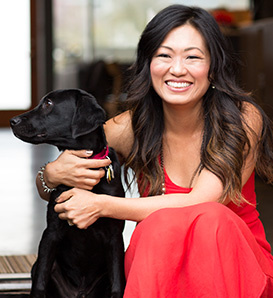 About Julep
Pretty isn't something that should be defined for you…it's whatever you decide it be. Julep products make beauty and skin-care trends easy and approachable—and they're designed to encourage fearless experimentation.
Founder Jane Park was a corporate executive and mother of two when she launched Julep in 2007. It began as a boutique nail salon where girlfriends could connect, be themselves, and try new things without intimidation or fear of judgment. Interacting and listening closely to women helped evolve Julep into a comprehensive beauty brand that honors women's playful spirits.
Multi-beneficial products. Premium ingredients. Accessible price points. Whether it's an everyday look you're after or a trend you want to try, Julep makes it simple, effortless, and inspiring. Their aim is to wipe out the intimidation factor when trying something new. They streamline complicated regimens and use innovative components for easy application. Ultimately, with Julep you can try, evolve, and experiment to break out of your beauty comfort zone.
Information provided by Julep.