Judith Ripka Sterling Pink Diamonique Eclipse Double Drop Earrings
In Stock
Sold Out
We're sorry. This item is not available at this time.
Pre Order Possible .
Low Stock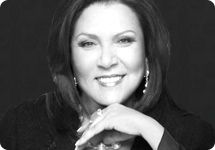 A Note from the Designer
"I thank Oprah for making my Eclipse earrings so popular after she featured them on her 'Ultimate Favorite Things' show. Because so many of you have told me that you love them so much, I decided to debut this very special design in an array of colors. I hope you enjoy them!"
—Judith Ripka
Description
Pink perfection. Generating color and sparkle, the two drops that make up these earrings are made up of faceted, double-sided pink Diamonique(R) simulated diamonds. Clear Diamonique stones add additional sparkle to the top and bottom of the design. From Judith Ripka.
Pierced or Non-Pierced.
Sterling silver
Total Diamonique simulated colored diamond weight is approximately 33.00 carats
Clear Diamonique simulated diamonds are used as accents only
Two fancy prong-set, faceted, double-sided, round pink Diamonique simulated diamonds; round, bead-set Diamonique simulated diamond accents at top and bottom
Pierced: posts and omega backs, for pierced ears only
Non-Pierced: clip-ons with omega backs, for non-pierced ears
Measures approximately 1-3/8"L x 5/8"W
Made in Thailand
Tune in to QVC for Judith Ripka Jewelry
Wednesday, January 24, 2018 from 2 – 3 p.m. ET
Reviews & Community QA
Judith Ripka Sterling Pink Diamonique Eclipse Double Drop Earrings
43
43
COLOR MATTERS
These are the most lovely pink tourmaline like earrings I have ever seen. I did try them in yellow and have reordered them. As Ms. Ripka would say just wear them as much as you wish,your face will glow.
08-29-12
Ouch!
I have many of Judith's omega back earrings and wear them all of the time. I purchased these earrings and love the sparkle but after only an hour I had to take them off. I own these in the black and they're comfortable so I'm not sure why the pink were uncomfortable. Returned them for a refund.
08-11-12
Love Love These..want Them In Yellow Now!
Bought these for myself. I'm a bling girl and let me tell you, these are gorgeous. I want them in yellow...would be great with my auburn hair. Thanks Judith. The quality of your QVC line is truly wonderful (I say this as an ex-employee of the Blue Box jeweler).
07-26-12
STILL ON THE FENCE
MY MOM GAVE ME THESE IN THE YELLOW & WOW!! ARE THEY BEAUTIFUL. SO I DECIDED TO GET THEM IN THE PINK. I KNOW THIS IS A DARKER, TOURMALINE PINK. BUT I'M STILL NOT SURE IF I LIKE THIS PINK. IN PERSON, THEY ARE NOT AS RASBERRY COLOR AS ON TV OR THE NET. THAT WOULD BE GREAT IF THEY WERE. IN NATURAL SUNLIGHT THEY LOOK GREAT. BUT IN INDOOR LIGHT (ESPECIALLY FLORESENT) THEY LOOK A LITTLE BROWNISH. DON'T GET ME WRONG, THEY ARE REALLY PRETTY. JUST WISH THEY WERE A LITTLE MORE RASBERRY , AS THEY LOOK ON TV. ANYWAY, I DID GET COMPLIMENTS ON THEM. SO I'LL KEEP WEARING THEM & DECIDE.
07-10-12
Wish they were pink!
i love almost everything Ripka; but, these look like a cross between whiskey and smokey quartz. I am so sad! I wanted to love them, but they are too expensive not to be in the color I wanted. Even when I hold them in direct sunlight, I see more golden brown flecks than anything pinkish. Side note: not heavy at all!
07-08-12
Love.Love THE PINK
Love these earings the color is a beautiful pink tourmaline. Mine do not squeek. I do leave the omega clasp open when they are just lying in the box which helps decrease the tightness of them. Also The first time I used a round plastic back from one of my other earings as another viewer did and they were not so tight the next time I wore them. I do however have a thicker earlobe unlike some who have a small thin one and can wear pretty much anything.
05-07-12
Disappointed in the Color
Having many Ripka pieces, I was really looking forward to this. Received and realized the color made the earrings look fake. Sorry...sent them back.
04-16-12
PRETTY n PINK!!
I just love these earrings... they can be dressed up and/or enjoyed casual. Beautiful color that compliments your complexion and adds such a feminine touch to your look. So glad I got them - I have the beautiful yellow also and Love Them Too! I just enjoy all Judith's beautiful creations and find myself doing exactly what Judith says she does... look at them, enjoy them, wear them and even play with them mixing and matching... WHAT FUN WE GIRLS HAVE!! Gerri / Texas Gal
04-09-12
Why did I wait so long?
For months I have been debating which color to buy of the Eclipse earring. Finally I chose the pink. I think pink is a very flattering color by the face and Tourmaline is one of my birthstones (besides Opal). Well they arrived and I immediately put them on and have worn them to work several times. Many customers have complimented me on the earring. And they are so comfortable (I chose the clip style). Of course, now I want more! LOL So Judith described the black as "black diamonds" so the black it is.
04-03-12
Stunning....but
These earrings are stunning and I wish I could keep them...but. They are very heavy, for me anyway. And the squeak, let's not even talk about the annoying squeaking sound they make with every step you take. So if they weren't so heavy and I could sit still while wearing them, they would be a keeper.
04-01-12
Not Comfortable
Very beautiful but another pair that pinch my ears so much I would only be able to wear them once every 3 or 4 days. My ear lobes are not thick. This isn't the only pair I have ordered that fit so tight that I have to send them back. One earring is ok but the other is unbearable. The post are also so long they are poking me the whole time. I won't be ordering anymore of Judith's earrings.
04-01-12
Stunning, Glowing, Golden Sunset Pink
So,so grown-up.These couldn't be more sophisticated, the color is all. So,so grown-up. Just can't say it enough! The gems are beautifully cut, sending out sparkling rays of multiple tones, amazing! Wonderful metal workmanship,too. The clip-ons don't seem at all heavy to me. Thank you, Judith, for sharing the fabulous shade of your own beloved pink tourmaline jewelry. You've convinced me to rethink my view of pink. This is not the pink of a child-like little girl-voiced female but of a low, husky voiced, sultry, knowing, in control feline. Whuuh, I feel a transformation coming on! Please bring us more pieces with this color gem. Is there an enhancer in my future?
03-31-12