Judith Ripka Estate Pia 1/2ct Sapphire and Diamonique Hinged Cuff
In Stock
Sold Out
We're sorry. This item is not available at this time.
Pre Order Possible .
Low Stock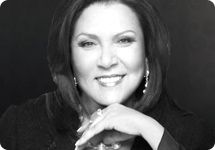 A Note from the Designer
"My estate-inspired couture pieces have always been some of my most popular designs, especially my Estate Pia cuff. I've been wanting to bring you this classic design for quite some time, and I'm pleased to share that the moment has arrived. Rich with detailed sterling silver and Diamonique filigree work, this piece looks and feels like a precious and very expensive treasure that has been passed down for generations. But, in the spirit of my design philosophy, you can wear it every day."
—Judith Ripka
Description
Treat yourself to a timeless treasure from one of today's most esteemed fine jewelry designers. With classic sophistication and couture-inspired luxury, this Limited Edition sterling silver Judith Ripka cuff is a beautiful statement piece you'll admire forever.
It's a signature look. The distinctive heirloom style of the Pia cuff showcases Judith's dramatic flair with baguette Diamonique(R) simulated diamonds sparkling in a time-honored, estate-style design. At the center, the cool gleam of blue sapphire gemstones is framed by rope texture for striking contrast. Between each of the three stations, Diamonique simulated diamonds sparkle amidst textured detail, a truly eye-catching flourish.
Discover why jewelry lovers the world over celebrate Judith Ripka's covetable pieces with this luxurious look. Once you slip it on your wrist, you'll love it for decades to come.
From Judith Ripka.
Small, Average, or Large.
Due to the nature of blue sapphires, the gemstones may be darker or lighter than those shown online and on air.
See the Size Guide tab above for your appropriate Judith Ripka cuff fit.
Sterling silver
Total Diamonique simulated diamond weight is approximate: 2.40 carats for Small; 2.55 carats for Average and Large
Total sapphire weight is approximately 0.50 carat
Three stations: outer stations with channel-set baguette white Diamonique simulated diamonds; center station with channel-set blue sapphire baguettes and textured rope detail
Estate texture with round prong-set white Diamonique simulated diamonds between stations
Color of blue sapphires may vary from the items shown online and on air
Side hinge
Limited Edition of 7,360
Measures approximately 1/2"W; see the Size Guide tab above for your appropriate Judith Ripka cuff fit
Made in Thailand
Tune in to QVC for Judith Ripka Jewelry
Wednesday, January 24, 2018 from 2 – 3 p.m. ET
Reviews & Community QA
Judith Ripka Estate Pia 1/2ct Sapphire and Diamonique Hinged Cuff
146
146
ABSOLUTELY GORGEOUS!
WOW is the best word for this cuff. I have petite wrists and the small is perfect! I wear this stacked next to my Michele watch with diamonds and it looks stunning. Perfect with jeans or dressy! I am SO glad I took a risk because I am not usually a cuff or bangle girl. Very comfortable and stays in place. It has great presence without being over powering. The weight is perfect and the diamoniques are sparkley and well set, looks and feels like custom made jewelry. Substantial without feeling weighed down. I wear it daily with no problem.
11-15-13
Great for layering
My wrist is 6" and the small cuff fits. It fits a tiny bit tighter that I would like, but for the great clearance price... I am keeping it. I love the vintage look to this cuff. The quality is wonderful. If you have up to a six inch wrist, I would give the small a try. This cuff is great for layering, and very classy looking.
09-15-13
JUST BEAUTIFUL
Absolutely beautiful piece. Amazing amazing amazing. Small size is perfect for my wrist Great price too. I love it and I will order another one if small size comes available. Very happy with purchase.
07-28-13
Delightfully Surprised
I am not usually a Ripka fan. I really prefer gold and don't like paying this much for silver. HOWEVER, This bracelet is stunning, the small works for me and does not turn on the wrist. I Will buy more if I can get a similar price with emeralds. I really love it.............
05-23-13
Sizing is off
I love cuff bracelets and have been collecting Judith's cuffs since she came to QVC. All of them are a size small and fit beautifully. When I took the Pia cuff out of the pouch I simply stared at it. It looked like it had been sized for a child. I got the cuff on my wrist but it's a tight fit and looks silly. The cuff, had it fit, would have been a keeper. The sapphires were a lovely shade of blue and the entire piece was very elegant. I'm very disappointed in the fact that the sizing was so different from all the other size small cuffs I've purchased from the Ripka line. I would recommend this cuff based on the beautiful stones and design IF you have a VERY small wrist - perhaps 5" to 5 1/2".
05-21-13
JR Estate Pia Cuff, beautiful but for sizing issue
Finally tried this beautiful cuff! Reminds me of art deco era rings my grandmother had. The only size at the time was Small but the price was lowered and with free shipping. Research produced differing responses, one of which matched my experience. I have JR cuff #J269724. I love so much! Average fits but there is so much room that I should have been able to wear Small in the Pia if they all run the same. The interior of the Pia cuff I received measured under 6", 5 7/8" at most! I used 2 tape measures a few times each and carefully! Asked for an even exchange but received a refund. I guess Average wasn't available yet like it is now. Probably for the best as I'd have hated to send back another. This is a beautiful piece of jewelry. The sapphires are sparkling blue cobalt but I think white diamonique would be just as nice and maybe more practical. Maybe in the future. For now I will be very happy with my perfect cuff #269724. I cannot recommend this Pia Cuff but only because of the sizing issue others seem to have experienced as well, according to reviews.
05-01-13
Stunning!
This bracelet is gorgeous, love the vintage details, it is my favorite Ripka piece! Would love to get a large one too! Can't stop just looking at my wrist when I am wearing it.
05-01-13
Vintage Look
I've owned this bracelet about 8 months. Still love it as much as the day I received it. Very elegant, vintage look. The diamonique stones make the vivid blue sapphires pop! Great layering piece. I have a very small wrist and the small size fit perfectly. Wish I could afford the wider version of this bracelet....maybe when it's on easy pay.... If you love small fitting cuffs & sapphires are for you, go for this bracelet.
04-21-13
Very nice, great for a small wrist
Got this in size small on clearance, very nice understated bracelet with good amount of sparkle. I have a very small wrist and have trouble finding bracelets that fit, but this one fits fine.
04-05-13
Sent an overly used bracelet
For ~220 dollars I received a bracelet that looks worn out!!!. The workmanship is exquisite and the bangle is believable. However, I expect a new item for the money I spent. Even the case was tattered. So, maybe this item is being returned and quality control is questionable. I will say that the bracelet looks beautiful and well crafted. I am skeptical of any purchase.
03-30-13
Gorgeous cuff
Received this cuff in size small and it's a perfect fit. The sapphires are a deep blue and are set perfectly. I love the design and the diamonique gives off just the right amount of sparkle without being over the top. It can be worn dressed up or down. Do not hesitate to buy at the clearance price. Thank you, Judith for this stunning cuff!
01-15-13
Love this bracelet
I have very small wrist and this fits perfectly! First cuff bracelet I could ever wear and is so comfortable. Beautiful, classy, and elegant design. Sooo timeless, will never go out of style!
01-13-13