Judith Ripka 2cttw Diamoniqu 100-Facet Round Cut Stud Earrings
In Stock
Sold Out
We're sorry. This item is not available at this time.
Pre Order Possible .
Low Stock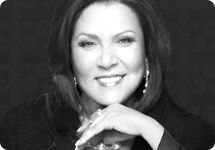 A Note from the Designer
"Diamond stud earrings are a basic piece that every woman should own. My interpretation of this classic includes the essential round-cut and a modern twist with the Asscher-cut Diamonique. These earrings will definitely become the 'little black dress' in your jewelry box, and they'll be a staple that allows you to enjoy easy elegance every day."
—Judith Ripka
Description
Breathtaking brilliance. Premier jewelry designer Judith Ripka has created the ultimate everyday essential to elevate your style! These sterling silver studs shine endlessly with Diamonique(R) simulated diamonds, selected for their brilliance, radiance, and flawless coloring.
The centerpiece of this bold, beautiful look is a prong-set 1.0-carat Diamonique simulated diamond. And each prong is accented by a round Diamonique simulated diamond for even more sparkle. The textured sides feature a twisted-rope motif in sterling silver--a signature touch that's pure Judith.
Poised for greatness. The earrings sit beautifully on the earlobe, thanks in part to larger-than-average clutches that help prevent the studs from tilting forward. The triple-rope style of the setting also raises the earrings from the lobe, so the stunning design is even more prominent.
Personalize your look. The center Diamonique simulated diamond is available in your choice of Asscher-cut or 100-facet Round-cut. This design is also available in a 5.0-carat option, please see item J268404.
From Judith Ripka.
Asscher-cut or Round-cut.
Sterling silver
Total Diamonique simulated diamond weight is approximately 2.00 carats
Round-cut: center prong-set 100-faceted Diamonique simulated diamond
Asscher-cut: center prong-set Diamonique simulated diamond
Prongs accented with round Diamonique simulated diamonds
Textured sides with twisted-rope motif
Post and clutch, for pierced ears only
Measures approximately 1/4"L x 1/4"W
Made in Thailand
Reviews & Community QA
Judith Ripka 2cttw Diamoniqu 100-Facet Round Cut Stud Earrings
281
281
very nice earrings
bought these to go with the country link necklace in round. Very nice and versatile.
03-24-14
nice, but
I expected more sparkle, they were too cloudy for me, the detail however is gorgeous just wish they sparkled more, gave three stars for the details
11-04-13
Perfect size, could use more sparkle
This review is for the Asscher cut. I was expecting these to really sparkle, due to the 100 facet cut, but they fell short. They are attractive and appear authentic enough, so I will be keeping them. I'm very petite and wondered how these would show. I have to say I am glad I didn't go bigger, because I think these are just the right size. They are noticeable without being ridiculously large. The setting is beautiful and the backs are substantial and keep the stud sitting at a nice angle. This is my first diamoniqu purchase, so I don't have anything to compare it to. I do have another stud on wait list, so if that comes in I'll be able to add a bit more to this review.
10-13-13
Average no sparkle
I can not figure this purchase out! On air the sparkle was brilliant , reviews overall impressive. Not so with my pair. Cheap packaging, backing s were dime store quality. Way overpriced. Regret buying but truth be told just to darn lazy to return earrings. I did however raise my hopes with the double emerald cut 14K diamonique earrings. To be sure, if not completely happy with them I will return.
09-05-13
Beautiful
I just got my ears pierced and these are the first earrings I got. I love them. They have a lot of sparkle, are comfortable, and very affordable. My hubby is getting me diamond studs, but until then I will wear these. They easily pass for the real thing and I thought I could travel with them when I don't want to take the diamonds (once I get them). My sister saw them, loved them, and is ordering a pair for herself. Judith did a great job on these.
08-22-13
Disappointing
This item is such a disappointment for all the hype surrounding it. I think I must have gotten one of those returned studs because it is just awful. There is absolutely no shine to it and the backs are humungous and loose. I was happy to get this type of backing because the post and omega backs are just ridiculous. I have these heart studs from JR with the omega backs that I cannot wear anymore because the omegas gave up on me. These post and clutch backs are just as bad. Sorry to say I am returning these. I am not keeping it long enough to be stuck with it like I am with the other heart earrings. I will just stick to Judith's rings and call it a day.
08-06-13
PERFECTION! Perfect Goldilocks Earrings!
These are the perfect Goldilocks earrings -- not too big, not too small, JUST RIGHT! Because of their size, they really look like authentic diamond studs! I actually wear studs with earring jackets, so it is important for the stud to be the right size... these are the ones that work the best! By the way if you do not have an earring jacket, the stud can be inserted into one of Judith's earring charms... They really sparkle. They are comfortable! They are perfect! I got the square ones, which I like better...
07-31-13
BULLS-EYE JUDITH - PURE CLASS!!
This is probably the shortest review I've ever written..... PERFECT! 'nuf said :-)
07-24-13
perfect size. looks like the real deal.
Love these! So glad I kept looking to see if the Asscher came back in stock. It finally did, I ordered and arrived today. Better than expected. Beautiful quality design and setting. Wouldn't hesitate to order the round except already own moissanite studs same size. Highly recommended!! Grateful for Judith Ripka on QVC.
07-23-13
WOW!!!
These are absolutely beautiful and incredibly vibrant! In fact these seem so big and luminous that I can't imagine what the 5k must be like because these look about that size to me. They are sensational. Bravo to Judith - she has once again made a standard staple piece into an astounding work of beauty.
07-20-13
Beautiful, Believable Earrings
Purchased these on a whim, got them home and was floored. They are not your average Diamonique studs, so much more. The Ripka design element behind these will blow you away. I wear these dressed up and down and get lots of wear out of them. I highly recommend!
07-14-13
Huge earring backs!
I don't know why the pair of round earrings I received had the most gigantic backs that I've ever seen! They stick out from the back of the ear. Others seem to have gotten really small ones?? What's up with that? Anyway the earrings are sparkly and beautiful but I wanted them for my second hole and they are simply too large for me. The other thing is that the setting sits up so high, they tend to droop downward. They just don't sit right on the ear. Sent mine back.
06-30-13