About Jim Shore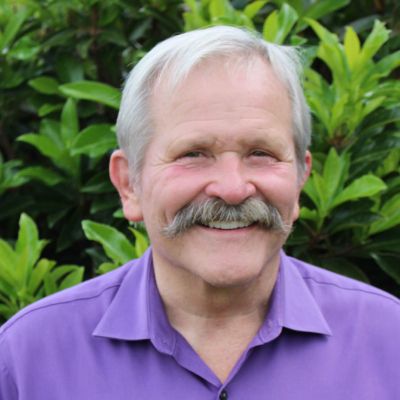 Jim Shore is a born storyteller. But for him, art speaks louder than words. So Jim sculpts his tales through an ever-expanding world of charming characters. And today, Jim's Heartwood Creek Collection is a story all it's own – a magical mix of collectible "scenes" that has attracted fans worldwide.
Inspired by nostalgia for his Southern country upbringing and his fascination with the intricate design of patchwork quilts, Jim Shore has created a world of fantasy with his charming polyresin figures. From whimsical animals to Disney characters to seasonal themes, each has the look of handcarved wood. He also designs decorative accents for home and garden, including lamps, wall hangings, weathervanes, birdhouses, statues, and more. Each design works with nearly any décor, from American country to contemporary.
"The most rewarding thing about creating my collection," Jim tells us, "is that it is continually evolving and exciting. It's not character driven. There's always room for one more idea – another work in progress.
"Above all, when people look at my work or choose a particular piece, I want them to get joy from it. I get e-mails and letters from people who tell me that one of my pieces symbolizes an important moment in their life – sometimes happy, sometimes quite sad. This is very inspiring to me."
Inspirations from the Past
Art has dominated Jim's life, from the time he's spent traveling around the world to his return to the small South Carolina town where he grew up. But wherever he was, Jim says it was always his parents who had the greatest influence on his life. "They always encouraged me to be artistic," Jim says. "That's probably because my father was a master woodworker and my mother sculpted and created beautiful paintings on wood. They never gave me formal training in art, but I was always very quick to pick up any artistic endeavors, from stained glass and goldsmithing to portrait painting and wood carving."
We asked Jim why he enjoys folk art so much. He explained, "Folk art has a certain rhythm and syncopation, and most people get some sort of satisfaction and pleasure from that. I also like that it's so versatile and works in various settings – its lack of proportion makes it almost abstract. And I like the way you can create a motif by combining so many different elements.
"Most of all, I love certain forms of folk art, such as quilting, because it's honest. Women, sometimes living in harsh conditions, went back to their European roots and emulated how this art was accomplished. They weren't in it for fame and fortune, but wanted to create something that would be pleasing and functional at the same time. From simple white-on-white trapunto to luxurious fabric designs, quilts have meaning and tell a story that is handed down through generations.
"My grandmother was a master quilter, and my wife Jan has collected quilts and vintage fabrics for years. As you can see, quilt motifs have also become the anchor in my collection!"
Patchwork quilt designs do appear throughout Jim's work, often combined with florals and painted "scenes within a scene." But some of Jim's favorite items are his seasonal pieces. These are also popular with QVC viewers, especially his Halloween characters and charming Christmas angels, nativity scenes, Santas, sleighs and ornaments.
Behind the Scenes
Jim Shore always has a wealth of creative ideas and says he can often create designs in just a few days. He starts all his original sculptured figures with a polyresin base. Then he adds various fillers, depending on the effect he wants to create. Whether it's calcium carbonate, ground marble, dried sawdust, or even ground pecan shells, each imparts a different texture.
"I used to do my own casting," Jim says, "but now, by having my work produced elsewhere, more people can enjoy it. I do all the initial tooling and painting on my model piece, and then teach craftsmen how I want them to reproduce it. I'm very satisfied with the level of quality and find that the renditions are very close to my originals."
Jim says he pays particular attention to teaching craftsmen his style of painting. "I can't just say, 'Paint this red.' It may be red, but then there could be added orange, a float of burgundy and a glaze of purple to create the exact shade I want."
His plans for the future? Jim has a long list. He wants to add historical figures and some circus and carnival themes to his Heartwood Creek Collection. His recent collaboration with Disney and a signing at Disneyland were very well received and now he's working on his own version of Cinderella's castle. He will also be continuing his licensing programs and designing tapestry, dinnerware, cards, and calendars so more people can enjoy his work in different forms.
Jim likes to talk to young artists and to others who want to know his secret to success. He is always quick to respond: "The last thing an artist should pursue is the dollar sign. This is not a yardstick to success. I use my talent with passion. When you put love and caring into a work, you succeed. It has to come straight from the heart."
And that indeed is evident in Jim Shore's Heartwood Creek Collection.