JillianMichaels Ultimate Body Makeover 3 DVD Workout Set
In Stock
Sold Out
We're sorry. This item is not available at this time.
Pre Order Possible .
Low Stock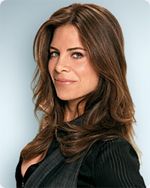 Jillian Michaels' 3 Exercise DVD Bundle
"This exercise DVD package will get you shredded fast. It's a combination of all the techniques I use with clients to help them accelerate their weight loss. I have incorporated body weight training, core training, functional training, plyometrics, high–intensity intervals, peripheral heart action, and more. Every cutting–edge fitness technique to get you ripped is included. It has a 30–day weight loss program to help you get started. There's a cardio blast workout for days when you're not doing weight training. And you also get a resistance training DVD that's specifically designed to eliminate problem areas like love handles, saddle bags, saggy arms, and so on. Get ready to get ripped."
—Jillian Michaels
Description
Use it and lose it. Jillian Michaels, strength trainer and life coach, helps you achieve your fitness goals with this Ultimate Body Makeover DVD set. No More Troubles, tackles typical problem areas through a 40-minute circuit that combines upper and lower body sculpting moves; 30-Day Shred includes three progressive, 20-minute workouts that combine strength, cardio, and abs; Banish Fat, Boost Metabolism provides a 40-minute workout that adds strength and ab moves to dynamic cardio.
As always, please consult your personal physician before beginning any diet or exercise program.
Take a realistic approach: If you work consistently and follow the program, you maximize your results.
Includes three DVDs
Total running time for all is 175 minutes
Made in USA
Reviews & Community QA
F08319 - Jillian Michaels Ultimate Body Makeover 3 DVD Workout Set
25
25
Best at home Trainer
I have never seen biggest loser or Jillian in action before and I have to say "she is the best!!" when I first got them I tried all of them and they were killer!...I recently finished 30 days of the shred and I started another 30!...I went from 157 to 131 in 3 months...Jillian's attitude is the best! her workouts are the best and dont take too long like others, im gonna buy all her dvds!
12-19-10
You will sweat!
I have only tried the 30 Day Shred. I love it! I didn't think I would actually sweat in a 20 minute workout but I do! I have done other workouts and didn't sweat after an hour! I have been doing this for about 2 weeks now and feel great! I have only done Level 1 so far but moving up to Level 2 tomorrow!
11-13-10
Best Way to Loose the Baby Fat !!!
I love working out at home and I have a collection of workout videos. The Jillian Michaels workout videos are my favorite. They truly are a ultimate body makeover. My baby is four months old and I have used these videos for less than a month and I have starting to see my body change back into my pre baby body. I no longer have to use my maternity pants and some but not all of my regular clothes fit again. I am so happy !!!!! Thank you Jillian !!!!!
11-10-10
Worth Every Penny
I've never been motivated by home workouts (and I've tried several over the years), but these are different. No nonsense, no fluff, just a good, solid workout. I've worked out all my life but I'd gotten a little lazy this past summer (and little older-46). The first couple times I did the 20-minute workout, I was panting and sweating, and was sore the next day...I love that feeling. I've done the 30-day shred workout just 5 times now, and I can already see results. Highly recommended!
11-07-10
Keeps you Moving
Love these dvd's and they do work. Are not for beginnes. Another great way to get fit
10-22-10
She knows her stuff!
This is a regiment that gives results. After one use of the 'No more trouble zones' I knew this would work for me! Thanks Jillian for your great technique!
10-18-10
Best DVD's!!
All I can say is that these are the best dvd's that deliver results!! Don't waste your money on working out with anyone else!!
10-17-10
Best workout set out there...
Between my husband and I, we've used these dvds hundreds of times. They're the best of our collection, and by far the best set out in the market. Awesome that you can get them at QVC. You start out with 30 Day Shred which has 3 levels that last about 25 minutes each including warm up and cool down. The Metabolism one is longer (45 min or so), and a great cardio and strength training without weights if I remember, also working with sets. The Trouble Zones works particular areas (butt, tummy, backs of arms, etc.) using weights and is still an awesome longer (also 45 min or so) workout though not quite as cardio. She likes to combine cardio with strength training, and working multiple muscle groups, to increase calorie burn. You really feel yourself getting stronger and looking better with these. The only slightly negative things to say is that there might be too much focus on shoulders, and her aggressive criticisms directed at some of her assistants (like if they don't lift their knees high enough); she can be really tough, but verbally a little too tough. Overall, though, an amazing workout set.
10-09-10
AWESOME!
These are fantastic! I have tried other work-out videos, but this is the ONLY one that has gotten the best results and the quickest. You do have to work your tail off, but, they work! Thank-you so much Jillian! You have helped me achieve what I have been dreaming of for quite a while. Best purchase ever from the Q!
07-07-10
Better than I expected
I am not a Jillian Michaels' fan, but, for some reason I decided to try these DVD's, knowing if I was not satisfied they would be returnable. These workout DVD's surpass my expectations. I like her style. They give me some variety to my current workout videos and DVD's. Having had knee surgery due to an aerobics injury, I almost always have to modify some portion of my workout, and this was no exception, on a couple of the exercises. Other than that, I can really feel this workout, and that is a good thing!
06-07-10
Excellent!! Like having a personal trainer!
I love this workout! I was very excited to try the 30-day shred and it's everything I was hoping for and more! It's a quick 20 minute workout, but it's a powerful 20mins! I was very sore for the few days after (in shoulder and butt area) when I first tried it, so I had to lay off for the next few days but picked back up and it was tough but I am seeing results. (I'm also eating lean proteins, salads and drinking 1 gal water a day). I like that it's only 20 minutes long, and also she's GREAT at explaining everything which is helpful and also motivating. For some of the moves, she offers a beginners pace and then an advanced. I appreciate how she counts down the last few moves, it helps to keep me going when I think I'm about to die! :) It really is like having a personal trainer right there with you, she comes across straight forward (gotta work hard for results) but also helpful and motivating which I need and appreciate. I use a yoga mat to do this on, not necessary though and also you do need small hand weights. I am so glad I got this and it is WELL worth the money. I've not tried the other two videos yet that came with it but will start those soon and am excited!! I love how I'm toning up and often get asked what kind of workout I do. Keep her products coming! Thanks Jillian and thanks QVC!!
06-05-10
GREAT WORKOUT!!
I have been working out with The Wave from the firm, even though my legs are really tone from The Wave but my upper body needed some help. I purchased kettlenetics from Michelle Khai on QVC website, I liked it but was never score after the work out. I just brought Jillian Michaels work outs video and love it. The next day my body was so score all over ... that is the way it should be after a good work out. Thanks Jillian Michaels for a good work out!!
05-13-10