Honora Sterling Cultured Pearl 11.0mm Button Stud Earrings
In Stock
Sold Out
We're sorry. This item is not available at this time.
Pre Order Possible .
Low Stock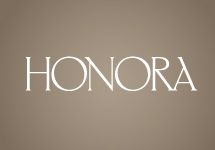 Learn More About HappyBacks™ Earring Clutches
Description
Beautiful and bold, these large, button-shaped cultured freshwater pearl studs are a modern take on a timeless classic. Let their fresh color and glamorous size bring renewed style to your jewelry wardrobe.
They're nothing short of luxurious. Impressive at 11.0mm, these cultured freshwater pearls take five to six years to reach their size--it's the largest button-shaped stud offered from Honora! Thanks to patent-pending HappyBacks(TM) clutches, designed to support larger studs, the sizeable earrings won't fall forward on your ears. These innovative clutches will fit on most earring posts so you can enjoy their support with other earrings in your jewelry collection, too.
Their color, their shape, their incredible size--they're one of the hottest earrings from the Honora pearl harvest, and a pair with lasting appeal. Treat yourself to your favorite shade and love them season after season for years to come. From Honora.
White, Black, Silver, Rose, or Champagne.
Cultured freshwater pearls measure approximately 11.0mm
Highly polished sterling silver posts and HappyBacks clutches, for pierced ears only
Measures approximately 3/8"L x 3/8"W
Boxed, HappyBacks clutch instructions included
Made in China
Reviews & Community QA
Honora Sterling Cultured Pearl 11.0mm Button Stud Earrings
506
506
Great pearls, great backs!
I'll be honest, I bought this for the big Happybacks. I almost didn't get it because I thought to myself, "why are you spending money just to get stupid backings?" Then I rationalized that I'd lost one of my pearl earrings and couldn't wear white pearl studs now so this could be a replacement (even though these are super large). Well, I must say it was worth every sent. The backs make ALL of my other studs hang CORRECTLY! That alone made it worth it. While the pearls are a little large, even for me (a bigger lady), they are lovely and I have gotten used to wearing them. They actually look good on a lady my size. Though I have seen larger studs like this on younger ladies (I am 40) so maybe it's the "in" thing now.
01-04-15
Very Comfy
These earrings were easy to put on and very comfy. Nice color and shape. Not a flat coin pearl but rounded on top. Like them very much. Thanks.
06-13-14
Should have been a good purachase!!!
I like these earrings so much I ordered my grand daughter a pair (she is in college.). She fell in love with them, especially the backs. She dropped on of the backs and someone stepped on it and was ruined. I contacted customer service and they tried to get a back for me, but was unable to do so. Therefore, I ordered her another pair just so she could wear the earrings she has. I also contacted Hanora via email twice but never heard from them. If backs are lost on these you are out of luck in getting replacements. I had the understanding that Hanora stood by their products. This should include these special backs!!!!!!!!!! I was ready to pay for the backs wasn't asking for free.
06-13-14
love love love
THESE PEARL EARRINGS ARE JUST BEAUTIFUL. I HAVE NEVER BEEN A PEARL PERSON UNTIL NOW, I WANT MORE COLORS. THANKS FOR THE GREAT DEAL AND BRING MORE. SIZE IS GREAT.
05-20-14
Not a true rose color...
I purchased this pair of earrings in the rose selection, but was disappointed to see that they really are much more of a coral or peach tone pearl. This color did not look good with my skin tone or hair color. When I saw the presentation I noticed that a red haired model was wearing this color and they looked fabulous on her. Unfortunately, not on me. I do believe that the earrings warrant 5 stars in every way, but do keep in mind that this is not a true rose color. I wish that I had seen these when all colors were available because I surely would have purchased the white variety. I am waiting for the black variety to arrive and I do believe that they will work back extremely well to the black pearl necklace that I purchased last year from Honora. The size is magnificent! Please bring this earring back in all colors if possible!
05-19-14
Love these earrings
I previously purchased these earrings in black and then cherry, came back for the clearance price on the rose and love those as well. I really love the shape of the earring as the back is flat and lays against your ear rather than sticking out and of course the "happy backs" are genius. The luster of these earrings is particularly beautiful. I only wish they were a tiny bit smaller, perhaps 10mm as I have small ears but these do fit my ears and are not too big.
05-05-14
Perfection
I received the white pearl stud earrings as a Christmas gift last year, and since then I have purchased the black, and just this week I received the rose. I love them all! Such beautiful pearl earrings. They are a great size and the quality and price are outstanding. I wore the rose to school the other day and I noticed the stares. These look very expensive due to the size, beautiful luster and quality. I really wish Honora and QVC could somehow keep these in stock. I agree these are classics. They also make great gifts all year round.
04-27-14
ANOTHER HONORA BEAUTY!!!
Purchased these in the black and absolutely love them +++ the size is more than perfect. Really like the 'happy backs' they truly do hold the pearl upward and enhances the appearance of the pearl(s). Please bring this size (11.0mm) back in classic white. I have other more expensive white pearl studs but nothing as nice as these Honora pearls!!!
04-27-14
Just perfection!
I purchased both the rose and black button stud earrings, and I am totally pleased with them both. I've also been very happy with all the other Honora items I've purchased. How could one possibly purchase these quality earrings for $29.98 per set in a mall setting? Thank you, Honora, for your product!
04-27-14
Classic Pizzaz
A big take on a classic look! Love the "happy back!" Please make it available for all earrings! More colors in this size, too!
04-26-14
Mine were not as pictured.
I ordered the black and the earrings I received were flat as pancakes. They were more like coin shapes and not button pearls (rounded on one side, flat on the other). the color was pretty and the pearls had a good luster. I just wish mine looked more like the picture. I am a small person, so it covered nearly my entire ear lobe. This combined with the flat shape of the pearl created a very strange look. I love honora, though. I have many excellent pieces from them.
04-25-14
QVC should reorder even if the price must go up.
GREAT PEARL STUD EARRINGS. I didn't think I would like these as much as the smaller version but I LOVE THEM. I cancelled my white ones and now I am kicking myself. These are such classics QVC should continue to offer them even if they need to charge more due to the rise in pearl prices. The QVC price will still be better than other stores because they can buy in quantity. I ended up buying the pink ones even though I have no necklace to go with them. I'd love to see them in chocolate, white and teal again. They really are a wonderful size and the "happy backs" are great.
04-25-14