Heys 3-piece Hardside Spinner Luggage Set w/Duffel
In Stock
Sold Out
We're sorry. This item is not available at this time.
Pre Order Possible .
Low Stock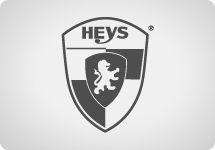 A Classic Look Just Got Better!
Description
Ready for a change of scenery? Whatever your destination, you'll arrive stylishly with this three-piece set of full-size hardside spinner luggage--the largest set ever offered as a Today's Special Value(R)! Designed by Heys, one of the leading luggage innovators, this collection blends fashion-forward aesthetics with incredible functionality, so you can enjoy smooth sailing to your locale.
Just like you, this spinner set is a stylish standout. Offered in a selection of fabulous colors and prints, the high-gloss pieces are easy to spot among a sea of basic bags--perfect when you're waiting at the baggage claim.
Even better? Dual spinner wheels and telescoping handles on all three cases provide 360 degrees of movement, so you can maneuver with ease--even down narrow aisles. And, because they have protective hard outer shells that eliminate the need for weighty metal frames, the cases are lightweight and ultra-mobile. Say goodbye to toting clunky suitcases through crowds, and hello to easy navigation!
And because packing light isn't always an option, each piece expands for maximum capacity. Plus, a folding duffel bag is included for even more versatility. Use the duffel for weekend escapes or day trips--you can even use it as a gym bag. Or, pack it in your suitcase for bringing souvenirs home.
Great luggage--it's the essential first step to a journey's success. Pick up this fashionable, functional set for an awesome value--and make every getaway more enjoyable.
From Heys.
Includes large spinner case, medium spinner case, small spinner case, and packable black nylon duffel bag
Spinners: dual 360-degree spinner wheels; aluminum telescoping handle with push-button locking system and comfort grip; built-in three-digit TSA lock; expandable design; high-gloss finish
Spinner interiors: fully lined; organizational pocket on divider panel; tie-down straps
Spinners nest together for easy storage
Duffel bag: folds flat for easy packing; double handles; shoulder strap
Spinners: polycarbonate composite material; 100% polyester lining
Duffel: 100% nylon
Measurements: Large spinner 18-1/2"W x 29"H x 11-1/2"Deep to 13"Deep when expanded, weighs 10.1 lbs; Medium spinner 15-1/4"W x 26"H x 10-1/2"Deep to 12"Deep when expanded, weighs 8.2 lbs; Small spinner 13"W x 22"H x 9"Deep to 11"Deep when expanded, weighs 6.9 lbs; duffel 22-1/2"W x 10"H x 9"D
Please check with your airline for carry-on luggage requirements
7-year Limited Manufacturer's Warranty
Made in China
Important Details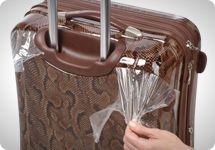 Plastic Protective Coating
A clear protective coating has been applied to the outside of your new luggage. This easy-to-remove thin wrap of plastic is applied at the factory to protect the high-gloss finish on your new luggage. To remove, start at the upper-right corner on the front of your bag. Lift an edge of the plastic wrap and peel it away. Repeat until all the plastic is removed.
Reviews & Community QA
Heys 3-piece Hardside Spinner Luggage Set w/Duffel
84
84
Gorgeous!
I love my python luggage! I get so many compliments on it at the airport! Have flown and cruised with it several times now and it travels like a dream!
04-23-14
awesome
I love this set of linguine it is so colorful and bright and it has good wheels
04-01-14
Heys Luggage
I received a set of Heys luggage from QVC for Christmas 2012. After the second trip I took in early 2013 one of the wheels on the larger suitcase broke through to the inside. I contacted Heys for replacement or repair. There is a 7 year warranty on the luggage. I first contacted them in November and had to call them again two weeks ago as I never received a reply to my email. The lady recently was very helpful, giving me the email address for repairs or replacement. It was requested that I send pictures of the piece. I just received an email from Heys which stated: Firstly, let me clarify that I represent Heys International Ltd, based in Canada. We are a completely separate company from Heys USA with no relationship or affiliation in ownership. Unfortunately Heys USA no longer has the rights to sell Heys Branded luggage. Due to the above we have no obligation to cover your warranty, nor address your service concerns, however we, at Heys International Ltd believe you are a customer of the Heys Brand and so will do our best to resolve your current situation – even though it is not our product, as we believe it's the right thing to do. Following our review of your case we have decided, to replace your luggage with a brand new piece. While we have tried to make the replacement as close as possible to your current piece, it is at our discretion to replace it with any style, size and color of luggage that is available. The new luggage you will receive does not come with a warranty, as you have not purchased this product from Heys International Ltd, and we are replacing your luggage in good faith. Thankfully Heys in Canada is replacing the piece, even though it's with certain stipulations and no warranty. Otherwise I have been very pleased with my set of luggage. However, I could not recommend this product to a friend due to the warranty situation, therefore can only give this product 1 star.
03-28-14
Compliments Galore!!!
I purchased this luggage in snake last year and LOVE LOVE LOVE it!!! I take them everywhere i go. I use the 2 smaller pieces when flying and the largest piece when driving BUT i really love them. They are light weight and that allows me to stuff them and still be under the allowed weight. NOT to mention all the looks and compliments i get! makes me feel like one classy lady! : ) FYI they do scuff but its hidden by the design so no worries. Get this set you will love.
03-09-14
Worse Purchase I Did On QVC
I wish I would of read the reviews before purchasing the luggage. I never wrote a review good or bad. But my experience was so awful I could not let it go. The very first trip I used luggage, the corner on one piece was completely dented in and scratched up terribly. The other piece of luggage the lock jammed and we had to pry it open with a screw driver. This all happened before we even reached our destination. I know the airlines are hard on luggage but both pieces didn't uphold a one way trip. What a waste of money and a lot of frustration. Very disappointed especially because of the way they aired the luggage to uphold scratches and dents.
03-01-14
Just Fabulous
I bought this luggage last year! It stands up to the outrageous abuse inflicted on it my the airport workers!!! My "breakable" souvenirs come back WHOLE and my clothes don't shift. The construction is sturdy and lasting! It is a wonderful value for the money! I got the tropical print and it really shows up well on the luggage carousel in baggage claim. I will go back for another set and then dump all my old luggage!! Stylish, versatile, sturdy, well built. Just plain great!
02-28-14
Have to Defend Heys Luggage-It's really the Best!!
I own 3 different sets of Heys luggage purchased through QVC. I am an ex-Airline sales manager and travel agent currently, and travel extensively and frequently. Not only do you get constant compliments on the patterns and artwork on the luggage shells, the luggage is made from very light weight, durable and flexible composite material (used on aircraft as well)! This translates to light weight luggage -important now with airlines charging a lot for excess weight and you can pack a lot into even the roll-aboard bag! I've taken the luggage to Tahiti, Europe, Mexico, Caribbean in the last 2 years, and it has held up really well...Any minor marks can be easily removed with any "glue be gone" type product! So fashionable and beautiful, am buying "Snake" and "Maps" versions today! And all my other soft and hardsided luggage brands are in my barn!
02-28-14
Not For Frequent Flyers
I normally love all things QVC but this has been a disappointing purchase. I travel a lot so I realize I am a little hard on my luggage pieces but the amount of scratches and scuff marks that appear every time I fly is not good. Occasionally I can wash or rub some (but not all) of the marks off but who wants to go through that after each trip? I am also not a fan of how they open and then close up - items are not always secure and don't stay in place when you fold one side over the other despite the inside strapping. And when you get to your destination the bags must lie horizontally to open so a luggage caddy or stand in a hotel room is not usable which means you have to lie the pieces on the floor. The bags when fully packed do not roll well by your side - in most cases I have to pull the traditional way and then the bags drag unless you hold them in the exact right position. The colors are beautiful and I bought the red- but I understand similar scratching shows up even with the darker colors. If you travel infrequently or are always in charge of handling your luggage when you travel this may be ok but otherwise best to pass on this one.
02-26-14
Not so great
I am not so impressed with these suitcases because they are very flimsy. They are a bit floppy when you have the two sides filled with your clothes then try to close it the edges are very wobbly. The wheels don't role very well if you are short. I am 5'3" and sometimes the suitcase is tilted too low and the suitcase drags and you have to lift up the angle you are holding the suitcase. not impressed. I do get compliments on the pattern. I have the leopard print.
02-24-14
Woud return if I could
I purchased this set to replace a 2 piece set of Atlantis luggage that is 15 years old, still very usable but heavy. I travel a lot and thought I wanted something lighter weight with upgraded wheels, and not a drab color. Firstly, the largest in the set is too big by ONE INCH (and not even using the expanded setting) for United's baggage limit (and they charge $175 for oversized pieces). So on my recent trip to Hawaii I only used the middle piece (the folding duffle is a laugh). On the first outing, from the parking lot to the terminal completely scraped up the lower end. Secondly, the wheels only worked on the terrazzo tile in the airport-they would not work on the airport sidewalks or even in the carpeted lobby of the hotels! One trip to Hawaii left this bag trashed. Yes it lightweight and yes I love the floral pattern, but this was such a waste of money. I would send back in a heartbeat if I could.
02-04-14
Beautiful but..
that is the only good thing I can say about this luggage! It takes up a lot of space packing and unpacking. You cannot use a luggage caddy in a hotel room because it has to lay completely out. It did not roll like they showed packed at least mine didn't and on carpet it didn't roll at all! I have to admit it was easy to find and a lot of people commented on its beauty. Sorry, that is not enough to make it good to travel with. It will not be going on my next trip.
01-31-14
Embarrassing Set of Luggage
I purchased the Heys 3-piece hardside spinner luggage w/duffel in Black for my daughter and son-in-law as a wedding honeymoon gift. My daughter was so embarrassed by the looks of the luggage after their trip. All three pieces were covered with white scuff marks, and the Heys logo was falling-off. It looked as though they found it in the trash and decided to use it for their trip. I have been in contact with QVC in this regard and the customer service representative said they would either refund my money or replace the item. I am very disappointed in QVC for selling merchandise with the Heys name, especially given all the unsatisfactory reviews -- which I should have read before making this purchase. I have been a long-time customer of QVC and always very satisfied with the products they sponsor. What an embarrassment and inconvenience. Forget the Heys name.
01-30-14