Haan Floor Steam Cleaner and Sanitizer w/ 2 Microfiber Pads
Over 137,000 Units Sold on QVC!
In Stock
Sold Out
We're sorry. This item is not available at this time.
Pre Order Possible .
Low Stock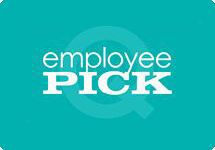 "This product was recommended to us by a professional housecleaner and proved to be a great buy. The steam cleaner does a wonderful job cleaning both my hardwood and vinyl floors. The hot steam cuts right through dirt and grime and makes cleaning easier. The cleaning cloths are great — just throw them in the washer and reuse. I've retired my traditional mop and bucket."
— Brad, Web Developer
Description
As clean as it gets. Clean and sanitize hard surface floors with this powerful steamer mop. The lightweight mop packs a powerful punch with its four-layer microfiber pads. From HAAN.
Carpet tray not included.
Includes steam mop, two microfiber pads, measuring cup, protective floor pad, and instruction manual
Built-in hook-and-loop for easy pad attachment
Assembly required
Plastic/aluminum construction
Approximate measurements: With handle fully extended, steamer 50-1/2"H x 11-1/2"W x 7-1/2"D; Cord 19'L
ETL listed; 1-year Limited Manufacturer's Warranty
Made in China
Reviews & Community QA
V26315 - Haan Floor Steam Cleaner and Sanitizer w/ 2 Microfiber Pads
921
921
Died
Haan steamer died today in the middle of a house clean out/move. Seems to be an electrical issue...with breaker popping & now no power. Took the bottom off, full of what looks like calcium deposits and lots of exposed wiring & circuit board - all of it getting wet. Who came up with that design? I'm not believing anymore QVC marketing raves.
02-12-13
I love this!
I love this product. I used to use floor cleaner when I moped and it is so nice not to have to use the chemicals and my floors feel so clean.
01-29-12
Haan Floor Steam Cleaner and Sanitizer
This is the second Haan steam cleaner I have owned. It heats up quickly, breaks up even the most stubborn grime on my ceramic floor tile and leaves no residue. I bought a Shark after my first Haan conked out cuz it was cheaper. I can say without hesitation that I got what I paid for. When it stopped working, I bought another Haan and am happy once again.
09-14-11
NO LONGER THAN A YEAR
It seems every floor steamer I buy does not last longer than a year!!! I used this almost every week and liked it very much. Suddenly, it stopped working------bummer:( Waiting to order Haan slim and light steamer but is on wait list. I like haan ----easy to use ----hope next one will last longer.
09-14-11
Waste of money- Buy a mop!
This item is a joke. Don't waste your money. Steam comes out for about 30 seconds and then quits...and that was the first time I used it. You're better off buying a good mop.
09-03-11
Bought One for my Daughter!
I bought this Haan last year and love it. It's an older model but much sturdier in some ways then some of the newer models. In trying to get my son-in-law to assist with household chores, I suggested "buying a power tool." Men seem to gravitate to any activities that can be done with a power tool. So I sent this to my daughter and now everyone wants to use the Haan to clean the floor. So easy and so safe - especially with 4 kids in the house.
08-12-11
didn't last
own it just for a year but only used it for 4 or 5 times, and then it just went dead , when it worked it's a good mop with lots of steams , just didn't expect it to be short lived ! too late to return
08-11-11
Nice
I was a little skeptical when I read some reviews,however, I luv this! One cup of water is all I need to do my entire kitchen floor. It was very easy to use.
08-05-11
Wish I would have returned
I know I am the minority with this but I wish I would have returned this because I don't see what is so great about it. I should have got the shark or the monster. The steam on this is inadequate and I really don't like the way it cleans at all. I wish it was more powerful with steam bursts. Sorry I wasted my money but I will have to use it now, I can't return it and can't afford to throw money on another steamer when I have one. When it dies I won't be purchasing this brand again.
07-09-11
Love my Haan!
I bought my Haan in 2008, and use it at least twice a week. I am disabled and can use it in my electric wheelchair. It does a wonderful job on my vinyl and carpeted floors, and dries in a couple minutes if that. It is easy to maneuver, and I have only used one microfiber pad after almost 3 yrs. It washes wonderfully. My niece bought another brand but it was so cheaply made. I love my Haan, even got my grandmother one, she is 88 yrs. young and loves hers. My mom has borrowed mine also. I don't know how I did my floors before the Haan, but it must have been difficult, and definitely not as dirty as a mop you push back and forth, and was a messy clean up. Now after cleaning my floors there is no clean up with the Haan cleaner!
05-30-11
Soux
Mine also stopped steaming after 2yrs even though I hardly used it. Tried adding a tsp of salt to the wateer and itt worked. I don't know for how long. I'm keeping my fingers crossed, because when it works, it does a good job.
05-22-11
No replacement parts
I bought this product and after 3 months, the on/off switch went bad. I contacted Haan and was told they didn't sell parts and had no repair facilities or authorized dealers. They offered to sell me a new one!
05-19-11