HP 17.3" Laptop AMD A10 Quad Core 8GB RAM 1TB HD w/ MS Office &Printer
In Stock
Sold Out
We're sorry. This item is not available at this time.
Pre Order Possible .
Low Stock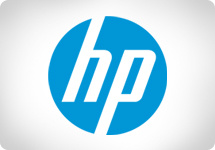 The Whole Package from HP
Description
Say hello to the whole package. Treat your family to a powerful workstation at an impressive price--with the Pavilion 17-e186nr laptop. It includes Microsoft Office Home and Student 2013 and a printer to complete your home office!
What makes this Pavilion special? It's a tried and true laptop for everyday computing. The reliable 2.5GHz to 3.5GHz AMD Elite quad-core A10-5750M accelerated processor and 8GB RAM handles everything from helping with homework to paying the bills. The spacious 1TB hard drive has all the space you need for photos, videos, music, and files.
What can it do for me? The 17.3" diagonal HD BrightView display offers amazing clarity for movies, gaming, and Web chats. And built-in Wi-Fi lets everyone check email, post on social sites, or surf the Web.
What comes with Microsoft Office Home and Student 2013? Full versions of four updated programs for productivity: Word, Excel, PowerPoint, and OneNote.
What's the operating system like? With Windows 8.1, social media and email updates are right on the Start screen. Cloud storage makes it easy to save and share media files.
What's in the box? Pavilion 17-e186nr laptop, six-cell lithium-ion battery, AC adapter, and Office 2013 activation codes with back-up disc, and printer.
Plus, you receive a PC Treasures software suite featuring Premier PC Support for the life of the laptop, Trend Micro Titanium Antivirus+ 2014 for the life of the laptop; Professor Teaches Office 2013 and Windows 8; Family Tree Heritage; FlixFling 90-day subscription offer plus four premium movies, and more! (Ships separately.)
From HP.
Manufacturer's specifications are subject to change without notice.
Wireless capability may require network connection, accessories, and/or a service connection fee.
Access to and use of the Internet may require payment of a fee to an Internet Service Provider.
Consult manufacturer's documentation regarding safe and proper use, handling, storage, and disposal of products containing lithium-ion batteries.
Includes Pavilion 17-e186nr laptop, six-cell lithium-ion battery, AC adapter, printer, Office 2013 activation codes with back-up disc, and software suite (ships separately)
Black, Purple, Blue: receive DJ1055 black printer
Silver, Red: receive DJ1510 white printer
2.5GHz AMD Elite quad-core A10-5750M accelerated processor with 4MB L2 cache, up to 3.5GHz
17.3" diag. HD BrightView LED-backlit display with 1600x900 resolution
8GB DDR3 SDRAM
1TB 5400 RPM hard drive with HP ProtectSmart hard drive protection
SuperMulti DVD burner
802.11b/g/n Wi-Fi
AMD Radeon HD 8650G graphics with up to 4206MB total graphics memory
DTS Sound+
HP TrueVision HD webcam with mic
10/100 Base-T ethernet
SD memory card reader
Two USB 3.0 ports
USB 2.0, HDMI, VGA, RJ-45 ports
Headphone/microphone jack
Windows 8.1
Model numbers vary by color; Black is 17-e186nr
Cannot ship to VI, PR, Guam, or P.O. boxes
Closed, measures approx. 16-1/4"W x 10-1/2"D x 1-1/4"H; weighs 5.99 lbs
UL listed adapter; 1-year LMW
Imported
Reviews & Community QA
HP 17.3" Laptop AMD A10 Quad Core 8GB RAM 1TB HD w/ MS Office &Printer
66
66
Best Buy Yet from QVC!!
This is one of the most fantastic computers I have ever purchased! The set up was very easy. The tech support that it came with is worth every penny I spent on this computer. The tech support people are very helpful and efficient. The computer runs great and has all the power I need. This is truly a quality product! Thanks QVC & HP!!
01-08-14
Very frustrating
The presentation for this computer sold me. We received it and have been on line with tech support 4 times. We are seniors with moderate computer experience but this one was very overwhelming. Never had any issues in the past with other brands of computers. Still going back and forth about sending it back. Very disappointed. Thankful that we did have tech support to help because I think my husband was ready to send it back day one.
01-08-14
unhappy
We received the computer on Thursday night, the day after Christmas, and out of the box our initial impressions were great in regards the speed and ease of getting started. The next day getting on the internet we noticed a bit of stalling. Just sitting and spinning going nowhere. Then you could get on the internet but opening up pages were stalling. Not my router either because not having problems with other devices. So took the dreaded step in calling tech support. First conversation 1 hour and 30 minutes with a return call of an additional hour. Computer still not working properly. Never unpacked the printer and the software showed up the day I decided to return. Very unhappy with HP.
01-06-14
VERY DISSAPOINTED
HAD TO SEND IT BACK. FOR A QUAD CORE ITS NOT FAST AT ALL, IN FACT ITS SLOWER THAN MY OLD ONE..ALL I SAW WAS PLEASE WAIT. IT DOES NOT FUNCTION LIKE IT SHOWED ON QVC. VERY SAD, BUT I WILL WAIT FOR ONE THAT DOES WORK LIKE IT IS SUPPOSED TO.
01-06-14
Great laptop
This is my 2nd HP laptop purchased from QVC. I ordered the 17.3" black and just finished setup. Easy to do even though I think of myself as a techy person. Speed is fast, getting used to win8 is not too bad cause I can still use the home key to get to folders I'm used seeing in win7. Like that there are 2- usb 3 ports. Installation of printer simple - wish it were wireless, but just needed a basic printer and this serves my needs. I've found HPs more reliable than the brand "d" line which my company uses! I need to note the 17" is pretty big laptop, but I don't move it much from room to room, besides if you want to watch QVC it's screen size is an advantage!
01-05-14
disappointing
I ordered this laptop based mostly on the specs and was looking forward to receiving it. I have to say I was very disappointed. This is advertised as a 2.5GHz to 3.5GHz processor. However, when I checked the performance tab in task manager, the CPU speed dropped as low as 1.3GHz. Web pages load slower on this laptop than on my 8 year old laptop. When you purchase a new computer with a top of the line "gaming" CPU and 8 GB DDR3 RAM, the last thing you want to see is the "spinning wheel" when loading web pages. And although the keyboard is full size, some of the keys are too small. Needless to say, this is going back.
01-05-14
Better than what I had, but could be even better
Nice pc, however the software for the printer would not work. I was on the phone for an hour and 20 minutes with the tech to get it up and running. Incidentally, the support center may be in the US, but everyone I spoke to had an accent. If you call the support center, they can make the printer work wireless,
01-03-14
KEYBOARD DOES NOT WORK
This is a beautiful computer. I was really looking forward to getting it. However, I was so disappointed. Could not get past the first registration page as when I tried to type my info in, only the n and b keys worked. Must return.
01-03-14
Not for Me
We have had 2 prior HP 17.3" Laptops. The last one I went through the HP help desk on it due to crashing intermitently, and it never got resolved. I should have sent it back the first time it happened. I was hopeful for this new one. It worked the first few weeks. However the battery life sucks. It lasts maybe an hour! My 2 older ones last longer with the original battery! Then the screen went black and I can't get to display. Rebooted several times. I'm not messing around with HP customer service anymore! It's going back.
01-02-14
I'm Lovin' It!
So far I'm loving this laptop. It's great quality, well built, solid and comfortable. For what I do, it seems fast. What was running 'a little slow' was Internet Explorer. I solved that by downloading Google Chrome which I prefer over IE anyways. Once I downloaded Google Chrome all of my Favorites came with it and my settings. It takes time getting use to Windows 8.1. I prefer using the desktop over the apps. For those who are complaining that their's is running slow.... it might be the apps you have running in the background. All the software that came with this computer downloaded with no problems.. Microsoft Office is not only productive but fun!! The screen is nice and bright... videos play sharply. The keyboard is comfortable. I'm very satisfied with this computer.
01-02-14
Worst Computer/laptop I've ever had! A Nightmare!
I wanted to like this laptop. The fan was loud. Pages were slow to load. At first, the Start Page Apps seemed fine. Then, out of nowhere, I'd click on all the apps and they wouldn't load or go to the page they were suppose to go to...they'd go to a blank page or to my desktop. -- The first three days/nights I was on the phone or remote with the HP techs, for hours, about the apps not loading. They said they had never seen this happen and didn't know what the problem was. The techs even set the machine back to factory default settings and reloaded everything. Still trouble with the apps not loading. Techs were great, but couldn't help. I thought I just received a lemon, so returned it (still waiting for refund) and ordered another. -- The fan on the second laptop was also loud. It was slow. After a few hours, again, the Start page apps would not load! I'd click the app and end up on my desktop. -- Sent the second one back and now I'm done trying. Never again. Now waiting for two credits to my card. Trying to get them to hurry up with that so I'm not stuck with interest on my card. What a nightmare. It's the first AMD I've ever had...maybe I should stay with Intel. -- The first laptop arrived with phone number to call Premier PC Support. The 2nd laptop seemed used and didn't arrive with that Support number. Seemed used, but I don't know. Saw items that were loaded months earlier onto the laptop. Not sure what to think. -- On the other hand, my husband ordered the same TSV laptop and he is happy with his purchase, so far.
01-01-14
Great deal!
I have been looking for a laptop for over a year at all the electronic stores. There was always something lacking, not enough memory, slow processor etc. I happened to turn on QVC when they were showing this computer and BINGO just what I was looking for and it included Windows 8. The printer could have been replaced with the carrying case and mouse but it works.
12-31-13