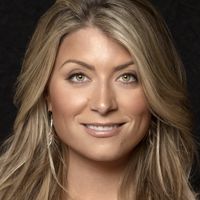 About Genevieve Gorder
After earning her BFA in graphic design from the School of Visual Arts in Manhattan, Genevieve traveled the world to work for design studios in Amsterdam, Barcelona, and the award-winning Duffy Design studio in New York City. Throughout her career, Genevieve has shared her expertise as a design instructor, author, and speaker. Above all, she is most passionate about creating beautiful surroundings for people who struggle with design.
Genevieve Gorder's unmistakable enthusiasm and intimate approach to design has made her one of America's favorite interior designers. Finding inspiration and beauty in everyday life, Genevieve applies her soulful, eclectic, and whimsical style to transform the interiors of homes around the world. After many years designing on-camera, she is now the host and designer of her own HGTV series, "Dear Genevieve".
Genevieve's work has been featured in major publications and she has appeared numerous times on some of today's most popular talk shows. She has also been recognized for her design and television work, including multiple awards for interiors, products, and branding, as well as accolades for her contributions on the Emmy-nominated series, "Trading Spaces".
At home, Genevieve runs her own design company, gg studios. In 2010, she will share her style with America when she launches a line of bedding with Springmaid.
A native of Minneapolis, Genevieve resides in Manhattan with her husband Tyler and daughter Bebelle.