Inspired by her garden, Susie Wang created 100% Pure, a makeup and skin care line featuring pigments derived from fruits and vegetables. 100% Pure marries these natural ingredients with high-end formulas to create their popular products, including tinted moisturizer, mascara, bronzer, lip gloss, blush, and more.

With millions of devotees worldwide, Bare Escentuals offers the #1 mineral makeup on the market. The award-winning, 100% natural bareMinerals formula offers full coverage with a no-makeup feel. Free of preservatives, fillers, or binders, the powder foundation, blush, and Multi-tasking Bisque are so pure, you can even sleep with them on your skin.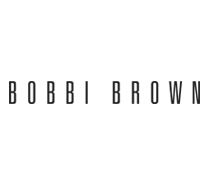 Along with color cosmetics, Bobbi Brown offers skin care, makeup brushes and tools, perfume, and more. It's all born from Bobbi's vision that "women want to look and feel like themselves, only prettier and more confident." As both a working makeup artist and a New York Times bestselling author, Bobbi offers everything from top-rated lipstick, eyeshadow, and foundation to instructional books.

Trust dermatologist-created Clinique to bring you skin care and makeup that's allergy tested and 100% fragrance free. Millions use the custom-fit 3-Step Skin Care for that famous Clinique glow and rely on the line's effective anti-aging products. Iconic in its own right, the brand's makeup features top-rated concealers, blushes, mascaras, lip glosses, lipsticks, and more.

Doris Dalton, founder of Dalton Color Cosmetics, is committed to taking the mystery out of makeup. Combining fine pigments, advanced formulas, and custom tools, her line of functional makeup helps you achieve a flawless finish every time. It's breakthrough beauty with simply beautiful results.

One of the world's first doctors to specialize in skin care that helps address the visible signs of aging, Adrienne Denese, M.D. Ph.D. regularly treats New York socialites, models, celebrities, and rock stars at her Upper East Side office. Benefit from her anti-aging advances at home with groundbreaking moisturizers, serums, and even makeup, including foundation, powder, concealer, and lip gloss.

Since 1993, renowned New York makeup artist Laura Geller has run a posh Upper East Side makeup studio and offered her expetise to top magazines. From unique baked blushes, bronzers, and eyeshadows to iconic Spackle Under Makeup Primer and tinted moisturizer, her innovative formulas help women look their best.

Mally Beauty is the simple, sexy makeup collection by celebrity makeup artist Mally Roncal. From eyeshadow and concealer to lip color and mascara, her collection of hard-working products allow women to accentuate their best features and love what they see in the mirror.
philosophy takes a mind-body-spirit approach to personal care with products featuring scientifically-proven ingredients and technologies. As anyone who has used the lip gloss, concealer or blush can attest, even the makeup brings out the best in skin with beneficial formulas and buildable color.

smashbox Studios — a creative compound where the world's top makeup artists, celebrities, photographers, and models come together — serves as the inspiration for the brand's innovative tools and popular cosmetics, including cream eyeliner, foundation, primer, concealer, and powder.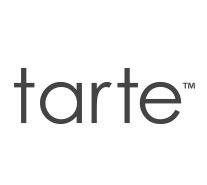 Creator of tarte and natural beauty expert Maureen Kelly brings you her line of high-performance naturals', including top-rated foundation and lip gloss, plus the ever-popular Gel Tint. A favorite of makeup artists and top women's magazines, Maureen makes sure each product is infused with skinvigorating ingredients that nourish and protect skin to help fix problems instead of simply hiding them.