Fashion Readers 7 Piece Set Strength 3.0 w/Accessories
In Stock
Sold Out
We're sorry. This item is not available at this time.
Pre Order Possible .
Low Stock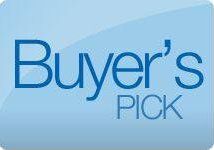 "This set of readers has it all — and at an unbelievable value! At this price, you'll never need to be without your readers when you need them. This great set allows you to leave a pair wherever you may need them. And they even come in great fashion colors and patterns to match your outfit."
—Amy, Intimates & Accessory Buyer
Description
Seeing is believing--but you won't believe the amazing value in this set of seven fashion readers and accessories! These high-quality readers are lightweight, comfy, and fashion-friendly.
The eyes have it. Don't get caught without your reading glasses again. With six pairs of stylish glasses and one pair of tinted sun readers for outdoors, you'll have a pair for everywhere--including your home, office, car, and purse. Your one truly must-have accessory is always at hand.
Look sharp. Now you can match your eyewear to every outfit. The collection includes readers in a bevy of brilliant designs and colors: Floral, Leopard, Paisley, Black Tortoise, Blue Tortoise, and Purple Tortoise. The sun readers are perfect for all seasons in Brown Tortoise. It's a full wardrobe for your eyes! Plus, you can select the magnification strength that works best for you. For the 1.0 through 2.5 magnification, see A211771.
You also get everything you need to take care of your readers: six color-coordinating carrying pouches to keep your glasses free of dust and scratches; one hard case for protection while traveling; a fashionable chain to keep your lenses handy; and a cleaning cloth.
This versatile 16-piece eyewear collection helps you see better and look better all at the same time--and at a great, low price.
Includes:
Six pairs of fashion readers; one each in Floral, Leopard, Paisley, Black Tortoise, Blue Tortoise, and Purple Tortoise
One pair of tinted sun readers in Brown Tortoise
Six carrying pouches with color-coordinated cloth drawstrings
One hard reader case
One 29"L silvertone neck chain with eyeglass ring
One cleaning cloth
Sunglasses feature 100% UVA, UVB, and blue light protection
Lenses measure approximately 1"W x 2"H
Strengths of 2.75 or higher cannot ship to NY; strengths of 3.25 or higher cannot ship to RI, MN
90-day Limited Manufacturer's Warranty
Made in China
Reviews & Community QA
Fashion Readers 7 Piece Set Strength 3.0 w/Accessories
84
84
Best readers for the money
I love these readers, I have purchased 2 set in two strengths. They are made well and the lens do not distort your vision like drugs store ones. AND, what bargain...you get 6 pairs plus sunglasses and a case. I like to have these handy all over the house, so keep them available. Can you get different designs? Love them!
02-27-13
Worked & working Great for me. LOVE THEM ALL!!!!
Love them! I have been using them for several months now 24/7. The frame always in shape, the glass hasn't suffered any distortion that I am aware of, lightweight on my nose, flexible, not one broke even though fell on the floor (my fault) more than once. I can mix and match with the clothing colors I'm wearing, always have one handy in the car, handbag, nightstand, kitchen shelf, bathroom, and on my head as many of us do but forget or don't realize about :) Love the specific one to use outdoors with colored glasses for the sunlight. So practical and fashion. Wish the set would include at least one more of this one!!!! It's my favorite and so great that I do no need to reach for the reading glasses because this one is two in one...sunglasses+reading glasses...BTW, no one could tell they are reading glasses, LOL. Very happy to find them in the 3.0 Strength...hope will make them 3.5, 4.0 as well. Thanks!
02-18-13
Well satisfied
This is my second set of these readers. I purchased a set several years ago. I keep a pair in my purse, with my ereader, computer, etc. They are well made for the money. I needed to re-order because I misplaced several pair. They are a better value than prescription glasses and less expensive than the readers you buy at the drugstore. If you are looking for a pair of readers that are super durable and you don't care how much you pay then by all means see your optometrist. But if you want several pairs of readers that are durable and very reasonably priced, I recommend these.
02-08-13
Excellent Purchase
These reading glasses are perfect. I keep one in each room of the house.
02-04-13
Disappointed
I bought these in 2011 and was thrilled with the quality and performance. Then I started having problems with the arm which stated to break or lose screws. I am down to one pair and they have cracked at the frame holding the lens. I won't order again. But I still loooove QVC
02-04-13
MIXED UP
I have been wearing these reading glasses for about 2 years. They are great, pretty, strong, etc. The problem happened when I needed the next strength. After I ordered the 3.0 strength, I noticed there was no markings on them indicating the strength. In fact when I compared them, there seemed to be no difference in my vision from the 2.5 to the 3.0. Next , even though I tried to keep them separate, the two strengths got mixed up. So now I don't know which one I am wearing. These really need to be marked in a permanent way so this problem can be avoided. I did like the glasses, but will not re-order them now because of this. Carelyn
01-30-13
great glasses
well, I have always been able to see close up, even at my age now, 66 yrs. but I had cataract surgery on both eyes and choose to be able to see far away instead of close up, so now I need readers, but can't go to the doctor for prescription glasses for another month. I tried the 2.5 power at the drugstore, but they weren't strong enough. so, I thought I would try these. I love these. I have not had any problem with them breaking. I use all 7 pairs. I put them everywhere, and that way I don't have to go around looking for a pair. for the price and a temporary need, these were great, plus I am sure I will keep using them even after I get a prescription pair of glasses. these are quick and easy to use, since I don't need glasses too much to see far away. I would recommend these, especially for home use. Great deal.
12-23-12
I DO NOT RECOMMEND!!! YOU GET WHAT U PAY FOR!!!
The arms broke on my 1st pair, 2nd pair, 3rd pair...etc...etc...etc... I love the colors...especially the Leopard print, I ordered them in 2.5 strength. I "thought" I was getting a good deal... Great price, wonderful fashion colors, even helped me see the fine print! . However, how good are they, if they no longer function? I DO NOT RECOMMEND THIS PRODUCT AS A GIFT, TO ANYONE...HOW RUDE COULD I BE? GIFT CERTIFICATE W/B MUCH BETTER PRESSY! I'm going to try and contact the manufacturer.
08-25-12
These are great - not too heavy - perfect.
Love these in the 3.0, please keep making them I've gotten so many pairs or rather sets for myself,& they get taken by my friends. I've had them then order their own, so we all want these nice light weight & not too big of a glass, so it looks feminine. They are beautiful.
08-15-12
Perfect
Love these. Now, please make them also as bifocals?
08-02-12
Now I can see
Got these readers and with having so many I have them everywhere and don't have to wear them around my neck. I would buy more as I need them.
05-28-12