ELEMIS Face The Future 3-Piece Collection Auto-Delivery
In Stock
Sold Out
We're sorry. This item is not available at this time.
Pre Order Possible .
Low Stock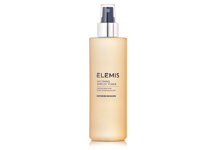 Bonus Item with Purchase
With this Auto-Delivery purchase, you'll receive a bonus Soothing Apricot Toner with each future shipment approximately every 90 days for two years or as long as you remain in the plan.* Cancel anytime.
*Not included in the first shipment.
Description
Face the future with great looking skin! ELEMIS Pro-Collagen three-piece collection helps address the look and feel of your skin. And with this Auto-Delivery plan, receive a new shipment approximately every 90 days for two years.
Pro-Collagen Cleansing Balm is a luxurious, antiaging, multifunctional cleanser formulated with padina pavonica and essential oils to cleanse skin and help remove makeup.
The best-selling Pro-Collagen Marine Cream is where the story of Pro-Collagen began 15 years ago! This antiaging moisturizer hydrates skin for up to 12 hours.
In a consumer survey after 28 days, 95% of participants agreed:
--it was one of the best antiaging creams they'd ever used
--it dramatically reduced the appearance of fine lines and wrinkles
--it left their skin looking and feeling firmer
--it made them love their skin again
Formulated with Drone Peptide technology, padina pavonica, and microalgae, Pro-Collagen Matrix Moisturizer help to improve the appearance of dry lines and wrinkles and leaves skin looking smoother and more radiant.
In a consumer survey after 28 days, 100% of participants agreed:
--it dramatically improved the appearance of fine lines and wrinkles
--their skin appeared to bounce back to life
--their skin looked less stressed and beautifully radiant
--their skin looked more youthful-looking in the morning
How do I use it: Warm a teaspoon of balm into hands and massage over face with circular motions. Moisten fingers with water and continue massage. Remove with a warm, damp cloth. As a weekly treat, massage gently on face and relax for 10 minutes. Hold a warm, damp cloth over the face and inhale. Gently wipe away.
In the morning, apply a pea-size amount of cream into hands and warm together. Gently smooth over the face, neck, and decollete using upward sweeping strokes.
In the evening, apply a pea-size amount of moisturizer into hands and warm together. Gently smooth over the face, neck, and decollete using upward sweeping strokes.
From ELEMIS.
Each shipment includes 3.7-oz Pro-Collagen Cleansing Balm, 1.6-oz Pro-Collagen Marine Cream, and 1.6-oz Pro-Collagen Matrix Moisturizer; shipments arrive approximately every 90 days for two years
Future shipments only include bonus Apricot Toner
Please click on the About Auto-Delivery tab for more information
Imported
Important Details
If you take advantage of both Auto-Delivery and Easy Pay™, it is possible that more than one Easy Pay installment could be due in the same month. For example, if your Auto-Delivery plan ships every three months and you select 4 Easy Pay installments, you would pay the fourth installment of your first shipment in the same month you pay the first installment of your second shipment.
Reviews & Community QA
ELEMIS Face The Future 3-Piece Collection Auto-Delivery
is rated out of
5
by
11
.
Rated

5

out of

5
by
CSK in AZ
from
My new love
Like many women, my fail stress shows in my face. I tried this kit on auto-delivery because the value is insane! I have also arrived to have a glow to my skin for years but always give up. I have been using this kit morning and evening. I know my skin looks better overall and I could be crazy but I'm starting to see a glow to my skin. I even tried to 10 Minute spa treatment of putting the balm all over face, laying a warm washcloth over your face for 10 minutes. I put on some music and drank it all in. Lovely escape!! If you're on the fence, this kit on auto delivery is awesome. The scents are delightful. I am catching a light scent of the marine cream as I write this.
Date published: 2018-04-19
Rated

5

out of

5
by
AmandaO
from
ELEMIS, my new love!
I started using ELEMIS not long time ago. Last year, I had a discovery kit that I gave to my daughter. While visiting her in February , I tried a face wash balm because I forgot mine of a different brand. My skin is extra sensitive, but the ELEMIS balm was so soothing and smelled like a spa. I loved it. Upon returning home, I got advanced eye cream from another source and a Superfood face wash from QVC. The results exceeded my expectations. I hardly can use any eye cream without irritation of the eye lids, but ELEMIS eye cream is wonderful and gentle. Moreover, my dermatologist kept raving about my good skin during lthe recent visit and told mt I'm looking as 45 years old ( I'm 62). So, when I saw the incredible value of this kit, I got it immediately. Looking forward to try pro collagen marine cream and Matrix cream and.... shed more years from my face, lol.
Date published: 2018-04-17
Rated

5

out of

5
by
DesiMa
from
Just when you think they couldn't get any better..
Elemis is the best skincare line on the planet! Anyone who uses their products will fall in love, which is why I think they're becoming so popular after launching in the US not that long ago. The balm was my intro into the line about 1 1/2 years ago, and I didn't look back. It's a spa in a jar- such a glorious, relaxing scent. If you feel like it's too intense, use it every other day, but if you're oily like me, I use it am and pm. The Marine Cream is my go-to moisturizer, which I double as a primer for my makeup. It's not heavy at all, but super hydrating. The new product....drum roll: is a scientific mystery in the best possible way! When I heard about the "drone technology" that specifically targets whatever it is your needs are and the "high science matrix factor" which repairs the skin barrier that's constantly damaged by exposure to pollution, irritants, the sun, age, and most of all stress, it sounded like everything every skincare products hopes to be. WOW!!! This is my new favorite nighttime treatment- it hydrates, has improved my discoloration and acne scars, and makes my skin look less tired. It penetrates into the skin fast, too. Like the other Elemis products I use, they never end up on the pillow (Elemis is the only brand I've used whose products don't transfer). I'm a working mom of 2 small kids, so stress is impossible to avoid; at least I don't need to wear it on my face. Literally, I've been wearing mascara and concealer since I started using it. I have never seen ANYTHING like it. Oh, and did I mention that the Matrix cream alone is about $200?!!!??? Elemis is one of a kind. A little goes a very, very long way. As I have told everyone I know: Get it, NOW!!!!
Date published: 2018-04-17
Rated

5

out of

5
by
kalinka
from
Love ELEMIS
I started using elemis in 2006 for about a year with great results. I never had really any skin issues even in my late 30's and 40's. I stopped using this line due to the cost. Thanks to Qvc it's now really affordable, especially this kit, and I couldn't be more thrilled that I can shop here now for ELEMIS. There are a few websites I ordered from before, but the products were not fresh so I stopped and had to find another skincare line. I never really found one which was working as well as ELEMIS. I really like the cleansing balm, the marine cream, and the Matrix. I have a few other products and love them all. This is an outstanding kit and I highly recommend it.
Date published: 2018-04-16
Rated

5

out of

5
by
Jeanne1950
from
Matrix Pro-collagen overnight matrix magic
This kit includes the cleansing balm, Marine Cream, and the new matrix pro collagen overnight matrix. This kit is an amazing deal and a must have! Amazing night cream! First of all, I love the herbal scent of this cream. It's very relaxing. The consistency is very creamy and rich, yet the product absorbs within a few minutes. It feels very soothing on the skin. I woke up with visibly smoother, plump skin after only a few uses. Elemis love
Date published: 2018-04-15
Rated

5

out of

5
by
Walker5
from
The Best Kit-so Far !
Thank you elemis for giving those of us who love this brand an affordable kit covering day and night. Would love to see an option with the new marine creme SPF 30 which I hope will be available at QVC soon. That would be worth 10 stars. I have sensitive skin that still breaks out at 70 years old. Nothing in this kit irritates the skin. I use a tinted SPF over the day creme and I am done. Love the new matrix- very moisturizing without being greasy. Skin is so soft in the morning . Great for men too.
Date published: 2018-04-14
Rated

5

out of

5
by
YoungForever
from
What Wonderful Products!
Wow, when I saw the price for these three products together, I could not believe it! What a great deal! I have used Marine cream and cleaner balm for a while and really enjoy the sensation my skin being quenched! Matrix is even better! Without hesitation, I switched my delivery plan to automatic.
Date published: 2018-04-13
Rated

5

out of

5
by
beautyaddict4eva
from
Magic Potion In A Jar
LADIES!!!!!! **MATRIX REVIEW** So idk what in the world is in this Matrix, but seriously Im freaking amazed shocked stunned can't believe my eyes! Like wtheck?!! I feel like I'm living, "The Death Becomes Her" movie and drank a potion!! I already seen results after having on my face 5 hrs but the I reapplied cuz I read someone say there grandma or momma had a lil trick they instilled in them n like seriously my 11s, smile lines croes feet n forehead lines have all but GONE! This is crazy!!!! Mind blown u guys!! I'm so friggin happy I got this on auto delivery for 2 yrs at that crazy price of 118!!! Prob my best purchase in years!!! Ty, Emer Gillen n ELEMIS n QVC, for this!!! Wow guys!! Do urself n skin a favor, U WON'T REGRET IT!!! Wow wow wow wow 5 STARS ARE NOT ENOUGH! HONESTLY
Date published: 2018-04-09