Dyson DC41 Animal Ball Upright Vacuum w/ Attachments & Mini Turbine
In Stock
Sold Out
We're sorry. This item is not available at this time.
Pre Order Possible .
Low Stock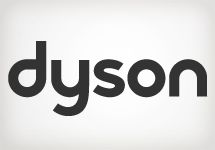 Learn More about the Dyson DC41 Animal
Description
A gift for you--and your home. If you've been waiting for the perfect opportunity to get your hands on your very own Dyson, now is the time to get one for a remarkable price!
Dirt, dust, and hair don't stand a chance. The Dyson DC41 Animal Upright Vacuum features everything you love about the Dyson Animal--the self-adjusting active base plate, the Radial Root Cyclone technology(TM), and of course, the innovative ball design for easy maneuverability.
Go floor to floor. The Dyson DC41 Animal maintains optimum contact with your floor and delivers the strongest suction at the cleaner head of any vacuum in the market. Plus, Dyson's Radial Root Cyclone technology features airflow that maximizes suction power and improves airflow separation for more efficient operation--capturing more dirt than any other Cyclone. You'll also love the Tangle-Free Mini Turbine Tool that removes hair without tangling around the brush bar.
Turns on a dime. Maneuver along edges, under furniture, and around corners with ease, courtesy of Dyson's Ball(TM) technology. The clean ball design allows you to get closer to where the dirt lies and tackles those hard-to-reach places with greater precision. You'll also find there are no hoses or pipes around the ball--that's because its components have been engineered to fit inside the ball so you can steer smoothly and turn tighter when vacuuming.
Available in a variety of colors. Not only are we offering the DC41 Animal in Purple, we also have your choice of Silver, Blue, and Yellow--and you won't find those three colors anywhere else until January 24, 2014. Take advantage of this incredible offer and get your Dyson Animal Ball Upright Vacuum today!
From Dyson.
Includes DC41 Animal vacuum articulating hard floor tool, flexi-crevice tool, Tangle-Free Mini Turbine Tool, combination tool, stair tool, and storage bag for attachments
Radial Root Cyclone technology
Fingertip controls
Quick-release dust bin
Approximate measurements: Vacuum 42"H x 15-1/2"W x 13-1/2"D, weighs 17 lbs 10 oz; Bag 12"W x 14"H x 5-3/4"D; Cord 35'L; Cleaning path 13-5/16"
ETL listed; 5-year Limited Manufacturer's Warranty
Silver, Blue, and Yellow colors are exclusive to QVC until 1/24/2014
Imported
Reviews & Community QA
Dyson DC41 Animal Ball Upright Vacuum w/ Attachments & Mini Turbine
151
151
Good Vacuum
I have had vacuum since it was the tsv. I do like it but one issue I have is that every time I use it I have to clean all the hair out of the roller every single time. Does anyone else have this problem? Attachments are nice and l like that you are able to detach and get into hard to reach places. So far is a keeper.
02-05-14
GREAT EXCEPT
The vacuum does a great job. I have an older Dyson that this outshines. The only 2 things that bother me are: 1. The cord is very heavy and long. 2. The location of the cord on the vacuum is on the side. It is very awkward when vacuuming..
02-04-14
I have Two..It's the Best!
I bought my first Dyson DC41 three years ago. It works well on my tile floor and carpeted areas. We have three Labrador Retrievers and this works amazingly well cleaning up dog fur. I purchased a second DC 41 for our second home in December. This house has all wood flooring and it's terrific here also. I agree it's a whole lot of $ for a vacuum cleaner, but it works so much better than any others that it's worth the investment to me.
02-02-14
BEST VACUUM EVER
I OWN AN ELECTROLUX, AN ORECK & NOW THIS DYSON....I'M BLOWN AWAY WITH THE SUCTION POWER I HAVE A HALL RUNNER & ON THE FIRST VACUUMING WITH THE DYSON, I FILLED THE CANISTER 3 TIMES AFTER USING THE ORECK - WORTH EVERY SINGLE PENNY.....HAVEN'T TRIED THE ATTACHMENTS AS YET - BUT NICE TO HAVE THEM ON BOARD, AS MY ORECK DOESN'T HAVE THAT OPTION, & MY ELECTROLUX - ALTHO GREAT FOR THE TIME WHEN I BOUGHT IT.......I WATCHED THE DYSON AS IT VIBRATED THE CARPET RUNNER WHICH HAD A POUNDING EFFECT ON THE CARPET TO LOOSEN THE DIRT TO BE SUCKED UP - IT'S AMAZING....THANK YOU!
02-02-14
not best for hard floors
Sent this back Saturday because it was too hard for me to use. I have all hardwood and some tile. I have had uprights before and they were much easier to use than this one. It is difficult to use the stretchy hose with tools on this Dyson. Tools are not great and I would prefer a longer hard piece attached to the hose for reaching and also vacuuming underneath furniture. Without the hose, the vac floor piece, which would be good for large areas of carpet, will not fit underneath most furniture. It is a battle to extend that stretchy hose up also. The vac does have good suction but just not very functional for all the ways I use my vac. Also, the yellow is really light orange. Tool bag could also be designed better with compartments that the tools fit in. It is pretty much just a nice tote bag.
01-27-14
YOU WON'T BELIEVE YOUR EYES!!!
This is the best vacuum I have ever used. Over my married life of 46 years, I have probably purchased 20 vacuums. Hands down, this vac stands alone. In my home I have carpeting, hardwood floors, tile floors and accent rugs. This Dyson handles them all. I also have 2 dogs. My floors, no matter their surface, actually look newer and brighter even though I have not had them professionally cleaned. You can't go wrong with this Dyson.
01-26-14
Poor Design and Quality, NOT IMPRESSED
I truly do NOT know what the big deal is with Dyson vacuum's????? This vacuum would not stand upright with out having to push the vacuum really hard and hear it snap into place to stay. Every time I did this I felt like I was going to brake it. I was very disappointed in the quality of the handles on this vacuum. I don't think this vacuum will last. I am sending it back and sticking to my trusty Oreck.
01-20-14
Cheap materials
I have had a Dyson DC17 for 7 years. I loved it but had to replace it due to the plastic clip breaking. So I bought the DC41. Flimsy poorly constructed rip off. Sure it vacuums but big deal. It will fall apart. So sad to see the material quality drastically decline but price increase. It will be the last Dyson I ever purchase.
01-20-14
BEST Vacuum Ever!
I thought I needed a new vacuum! Turns out I just needed the DC41! May my 12 year old Dyson Rest in Peace!
01-18-14
Your floor is not clean until it is Dyson clean!!!
I thought my floors were clean until I purchases a Dyson and FILLED the collection cylinder after vacuuming ONE area rug. How embarrassing is that!?!?!?!? Love the way it easily transitions from hardwood to carpet. We have hardwood floors with area rugs and runners along with a dog and a cat. That is a good bit of cleaning. We have not used the dust mop since we purchased the Dyson. We vacuum EVERYTHING. I REALLY like the upholstery attachment. It easily removes pet hair from furniture as well as the pet beds. The ONLY issue I am experiencing is the hose....WOW is it stiff. I have yet to be able to extend it away from the machine without someone holding the actual vacuum in place. If there is a secret to using that feature, please share! Other than that....LOVE IT!!!
01-14-14
Just bought another one
I bought my wife a DC41 and she loves it so much that I purchased a 2nd one for her. We have a lot of square footage and she is thrilled with this machine. I use this to clean our air purifiers and also to vacuum the vents which hold our A/C filters, when I replace them monthly. The suction is very impressive. My wife uses this vacuum on everything else. It doesn't tip over when she vacuums under the beds, like the shark did. We gave that one away. She swears this vacuum is better than any she's ever had, and we have had our fair share. She vacuums the entire house every single day, so I thought I'd grab another. If I wasn't convinced this model was a real winner, I wouldn't have purchased a 2nd one. We highly recommend this model.
01-13-14
DYSON DC41
IVE NEVER OWNED A DYSON SO THIS BEING MY FIRST AND HOPEFULLY NOT MY LAST BUT MANY YEARS DOWN THE WAY IN THE NEAR FUTURE ITS A GREAT BUY AND GREAT PERFORMANCE.
01-13-14