Dyson DC35 Animal Digital Slim Vacuum w/ Mini Motorized Head
In Stock
Sold Out
We're sorry. This item is not available at this time.
Pre Order Possible .
Low Stock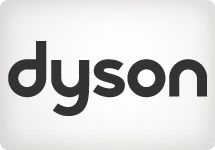 Cordless Clean
Learn more about the Dyson DC35 Animal Digital Slim:
Check out the Owner's Manual.
Watch a video highlighting all the key features.
View a video to see all you can do with this vacuum.
Description
With the supremely portable DC35 Animal Dyson Digital Slim, you get the suction power you expect from Dyson--minus the hassle of cords. Thanks to the cordless design, this lightweight vacuum doesn't tie you to a power outlet while you clean. Enjoy freedom of movement--go from room to room and down long hallways without missing a beat. No unplugging and replugging, no searching for an outlet, no tangled mess--just spotless surfaces!
Staying power. The DC35 Animal is one of Dyson's most powerful cordless vacuums, and it's easy to see why. Powered by the same patented Root Cyclone technology of the bigger Dyson vacuums, it won't lose suction power while you vacuum. In fact, the Digital Slim churns out up to 15 minutes of constant suction on the normal power setting and up to six minutes of constant suction on the Boost power setting, so you can make those quick cleaning sessions count!
Transformative qualities. The DC35 Animal converts from a stick vacuum to a handheld one, so you can tackle a variety of surfaces from the ground up. The motorized brush bar tidies hard floors with ultra-fine, anti-static carbon fiber brushes. The rotating nylon brushes help banish dirt that's ground into carpets. In handheld form, the DC35 Animal is perfect for the stairs, upholstery, or other spots above the floors. And since it's an animal variant, it contains the Mini motorized tool for ground-in dirt and pet hair. The long-reach wand is detachable, and can access high, low, and even tight spaces. The Mini motorized tool and other accessories mean you have a tool for every job. Use the DC35 AN for quick pick-ups on all floors or as your main vacuum on hard floors.
Convenience, power, and versatility--all at one incredible value. And, it's offered in an eye-popping purple color. So what are you waiting for? Pick up your DC35 Animal Digital Slim today!
From Dyson.
Includes DC35 Animal Cordless Digital Slim vacuum with rechargeable battery, wall-hanging docking station, motorized head, mini motorized head, crevice tool, and combination brush tool
Root Cyclone technology
Carbon fiber and nylon brushes in cleaning head
Detachable long-reach wand
Installed lithium-ion rechargeable battery; charges when placed on docking station
Run time is 15 minutes on normal power setting, up to 13 minutes with motorized or mini motorized head attached, up to six minutes on max power setting
Charge time is approximately 3.5 hours
When upright, measures 46"H x 8"D x 9"W; weighs approximately 5 lbs
UL listed battery charger; 2-year Limited Manufacturer's Warranty
Made in Malaysia
Reviews & Community QA
Dyson DC35 Animal Digital Slim Vacuum w/ Mini Motorized Head
188
188
Worth Every Penny
I have owned the DC-35 for about 8 months and can't imagine life without it. I also have one of the original Dyson's (10 years old and still "sucking") after ordering I thought maybe having the stick would be overkill for the hose I already owned reached everything I needed clean. I was wrong! The Dyson stick does so much more. It is light weight,easy to use and handy to have. I can't tell you the amount of times I have found the DC35 to be my "go to" vacuum. My husband bought me the animal ball (DC-65) that was on sale last fall, I do like it and use it daily but still find the ease of the stick to be constant. If you vacuum your car you won't want to drag out the old shop vac ever again for the stick (w/o stick attached) makes cleaning a breeze. Don't be concerned when it comes to the 15 minute charge time, 15 minutes of vacuum time is not the same as 15 minutes cleaning time. I have been able to clean our Explorer and truck on one charge. I have called Dyson with questions, they have been more than accommodating. Thank You QVC for providing me with the ability to purchase this on payments it has made cleaning a little less daunting!
04-23-14
Aweful Machine
The battery only lasts about 5 minutes, requiring recharging several times for each room. The bottom of the canister won't stay closed after dumping the dirt that it did pick up. I would never recommend this item and am disappointed that I spent so much on it and am now stuck with it.
04-06-14
Save your money
I bought a Dyson, because I heard so many great things about the brand. So disappointed. Not enough suction and only sucks up very, very small crumbs. I wish it could be higher, so slightly larger items (cereal, etc) could be picked up. Because Dyson charges so much people think it must be a great product. NO! Save your money.
02-18-14
Great
Others have claimed battery life isnt the best, let me tell you i have a very large house all wood floors.The battery has never died out on me and I use it non stop.Maybe ive had great luck with this item but I cant rave enough over it! I actually threw the broom and dustpan away!
01-24-14
Works for My Intended Purpose
True that the battery life not the greatest ... but it does clean the stairs well and works on my hardwood floors to gather the pet hair that appears out of no where. It does also work for the high places that gather cobwebs.
01-08-14
not worth it
This worked well for the first couple months. However, the handheld part (motor) is so heavy in proportion it was challenging to lean or stand up the unit without it toppling over. Had to take roller apart to cut out hair rather frequently - messy. Loud. Didn't stay charged for 20 minutes - and then took such a long time to recharge. Totally just stopped working in less than 1.5 yrs. Terribly disappointed - feel ripped off.
01-04-14
So convenient.
I have 3 dogs and have used mine everyday since it arrived. It's lightweight, easy to use and does a great job.
10-10-13
Very disappointed With Battery Life
I was sooo excited to receive this little vacum. I have another Dyson for several years now and was sooo happy with the performance when vacuuming my last apartment which was totally carpeted. Now I am in a house that has very little carpeting and just needed something that would work on the dogs hair on the floor, and normal cob webs etc. But after charging this over night after I received it, the battery never made it past the first room. So I plugged it back in and left it for another 2 days. yes no it lasted loner, but not nearly enough for what I need it for. The power & suction are great when it does work. But its not enough for me. Not at this price. its going back tomorrow.. :( I will be looking for something new and a lot less expensive.
10-08-13
JUST NOT WORTH THE EXPENSE
I was disappointed in this Dyson. I got it to do quick clean-ups of hard surfaces and carpet. It did a poor job on carpet, and not a great job on hard surfaces. It did not seem worth the large expense. It's going back.
10-08-13
Great Purchase
I had been considering purchasing this product but put it off because the price. But then I read some reviews and saw that it was on sale, that was the deciding factor. Very glad I went ahead and purchased, one of the best vacs I've ever owned.
09-30-13
Works Great
I've only had this a little more than a month. I'm really surprised how much this little vacuum picks up. It came slightly charged and I was able to vacuum my car. I agree with other reviewers- an on/off button would make this a better product. I vacuumed my carpet with my old big vacuum & ran this little vacuum over. My old vacuum has got to go. This vacuum picked up a lot of dust and cat hair my old one missed. I ordered this small Dyson instead of a regular sized one because I don't have the room for a big bulky vacuum. I love that it's wall mounted. For the price I paid, I hope it lasts a long time and doesn't break down like some of the reviews.
09-28-13
So far, so good
After experiences with several other machines that can be summed up as EPIC FAIL, we have been pleased with this machine. Unfortunately nowadays, you have to pay an arm and a leg for something that actually WORKS, but this machine does work and is good for small touch clean jobs. The motorized head is not powerful enough in rotation for large carpeted areas to raise the pile, etc. but it works excellent for our mostly tile floor home. We only have a few low pile rugs and it is perfect for them. Like the charging dock...it is easy to mount on the wall and charges fast. Battery lasts just long enough. I would recommend this machine.
09-27-13