Dyson DC24 All Floors Vacuum
In Stock
Sold Out
We're sorry. This item is not available at this time.
Pre Order Possible .
Low Stock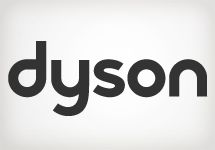 Click on the links below to learn more about the Dyson DC24.
Description
Swipe up dirt and debris from both carpet and hardwood floors with the DC24 All Floors Vacuum. Designed using Ball technology, this ultra-lightweight unit is easily steered and maneuvered along the floor, under furniture, and around corners. It also uses Root Cyclone technology to ensure powerful, continuous suction. From Dyson.
Root Cyclone technology
Ball technology
Ultra-lightweight design
Motorized brush bar
Reversible wand
Collapsible handle
Washable lifetime HEPA filter
UL listed; 5-year Limited Manufacturer's Warranty
Cannot ship to Canada
Made in Malaysia
Reviews & Community QA
Dyson DC24 All Floors Vacuum
26
26
Piece of Garbage
This broke in less than 6 months. I paid $100 more than what they are currently asking for it. It is the size of a toy. What a joke!
03-19-13
Not As Good As They Say
I bought the DC24 about 3 years ago, the first thing I noticed was the cord wasn't as long as my other vacuums. I also noticed I was going over
03-14-13
you get what you pay for
Sunday afternoon and Im just winding down on cleaning. Start to get out my vacuume and it dies.... third one in a couple years.... thats was it, Im investing in a dyson! Best investment so far! The amount in the first pass was staggering not only demonstrating the suction of the Dyson but also demonstating the suction my old vac didnt have! Its light weight but not cheaply made, easy to use and I dont know how much longer a cord needs to be because this perfect and goes further than my old. The tools are all I need, stairs and curtains and sofas... Invest in a better vacuume so it will last like they used to and are there when you need them ,,
01-21-13
make with very inferior quality material
the dyson support line never picks up and when an email is sent to dyson they respond with very little empathy and adv to call help hotline. My dyson died after 3 mths and someone else I know their dyson also died after a few mths. For the price dyson cost not worth it
01-20-13
Not so much
Too many parts and hard to fix - brushes stopped and I couldn't find the belt. It didn't switch from carpet to bare floor. Dirt container hard to empty..I had to hold the bottom from opening before I could empty into trash, therefore it emptied on the floor. I traded UP to a Dirt Devil!!
11-28-12
Love Dyson!!
I have had this model of Dyson for about two years now. I love how small and compact this DC24l is. Everything is easy to clean and put back together. Although this isn't a "pet" Dyson model; it works great when picking up my pugs hair which gets EVERYWHERE! This is especially perfect for anyone living in a small apartment or with minimal closet/storage space. Thanks QVC and Dyson!
10-25-12
Love it!!!
The more I use this vacuum cleaner, the more I love it. This is worth every penny!!! Thank you QVC and Dyson.
09-16-12
Great Vacuum
I love this vacuum. I went from a cheap 20 Walmart Vacuum to this one and man do I see the difference. What it picks up is amazing. I love that I can go between different types of flooring without a hassel. Yes, the canister is small but I will take that for what it does. Definately worth the money I spent.
07-31-12
Major Piece of Junk
What a major disappointment. This was the first Dyson vacuum to be "auditioned" in our home. To the machine's credit, it did pick up lint and debris. However, here are the problems with the machine: 1. The cord is ridiculously short and you constantly have to move the cord--with our present machine, you plug it in once and it does the entire floors of our home. 2. The canister is ridiculously small and when you open it, all of the debris does not come out, so you must manually remove it--not very allergy-friendly! 3. The buttom which engages/disengages the floor/carpet feature does not always work to switch back and forth. 4. The handle continues to disengage from the machine--it was properly put in and "clicked," but nevertheless, continued to come out. 5. There is no light--never realized how important this is until you use a machine without one. Overall, definitely not worth the money! Considering all the "research and development" Dyson claims, there are surprising problems! Sent it back.
06-25-12
dyson
This vacuum doesn't work like it should, I hated it, would not buy another one in my lifetime. The cord is too short also.
03-25-12
OUTSTANDING
This is my second Dyson.. I bought my first one 2 years ago. I could not get out of the store without everyone who saw it in my cart telling me what a GREAT vacuum it is. I loved that one so much, I grabbed this one for upstairs. The second I got this one, it was out of the box took less than 5 min to put together and I had it on and cleaned my whole upstairs. I love the tools that came with it. If you are on the fence about a Dyson, jump over and get it. You will never be sorry. I love to vac now. It is easy to maneuver, easy to empty, easy to wash the filters, easy to carry. This is by far the best vac I have ever used.
12-05-11
Three Years Strong and still going....
I dont really do the review thing.... but I noticed this is the very vacume I have owned for over three years now and was reading some of the reviews and thought I should say something since I am pretty experienced with this product. In my three years this vacume has went above and beyond. I still have the same suction power as I did the day we bought it. This is a smaller version and doesnt hold the name ball but moves just like one. The difference is the size and 100 dollars. I did not need something big and I have to carry this up and down the stairs, so the size makes this light weight and perfect for me. Yes the canister fills up fast but with tons of dirt most vacumes couldnt pick up and its easy to empty so its not really a big deal in my home. Now I will say that in my three years Ive owned this it has clogged twice. (both times I was at fault for trying to pick up things I knew not to... OOPS) We unclogged it the fist time and the second I sent it to dyson (b/c the warranty) and dyson paid for the shipping to them, and back to me, and fixed it at no cost to me at all!!!!! ( outstanding) I still have the best vacume in the world. ( I think so anyways) Its the best. So my opinion.... You cant go wrong with dyson and if you want something light weight and powerful this is it. As for no room for attachments... I only got two with mine and a place for them on my vacume out of my way and secure. But they may offer this vacume with extra attachments as most do sometimes. I give this 5 stars!!!
12-02-11