Dyson DC23 Canister Vacuum w/ Accessories
In Stock
Sold Out
We're sorry. This item is not available at this time.
Pre Order Possible .
Low Stock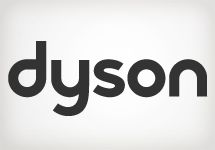 Learn more about the Dyson DC23 Turbinehead Canister Vacuum.
Description
Household dirt, beware! With three levels of root cyclone technology and a variety of accessories for different jobs and surfaces, this turbine canister vacuum is ready to show dust, dirt, and other debris the door. Its adjustable wand even extends to a whopping 36' for above-floor and stair cleaning. From Dyson.
Includes:
Vacuum
Stair tool
Crevice tool
Brush tool
Stiff bristle brush
Soft dusting brush
Mattress tool
Multi-angle brush
Easy-empty clear dust bin
HEPA filter
Measurements: Vacuum 16"L x 14"H; Wand 36'L; Power cord 21-5/8'L
Cannot ship to Canada
ETL listed; 5-year Limited Manufacturer's Warranty
Made in Malaysia
Reviews & Community QA
V29935 - Dyson DC23 Turbine Canister Vacuum w/ Accessories
167
167
LESS THAN EXPECTED
I bought this machine because I have arthritis and they said it was light. That's true I can carry it up stairs and it's fine. The only thing I am not happy with is it doesn't do a good enough job on my carpets, but works beautifully on my hardwood floors. I wish the hose was a little longer and more flexible. OK machine, but I miss my Rainbow which is the best vacuum on the market. If it wasn't so heavy I would not have bought a new vacuum. I would recommend it if you only have tile or hardwood floors. Not for carpets.
03-09-13
Don't Bother!
I bought mine for a 5th wheel trailer we purchused so I didn't use it before the 30 day return limit, I wish I'd gotten out and tried it when I got it. Why do we have to give it even one star? It doesn't deserve that 1 star! This machine is so hard to use because the hose comes out of the bottom of the unit which forse's you to have to constantly pull up on the hose as your moving around a room. This feels like it's dragging not rolling with your movement. If you try using the attachments overhead, FORGET IT! There is no counter balance so the unit is falling down as your trying to lift it up to reach. Stupid backwards design flaw. And that sells pitch about it having the perfect shape for climbing stairs - SELLS PITCH! It does not climb stairs easily at all, again back to the hose issue, your contantly having to pull up, up, up on the hose to get it to move with you or the hose gets in the way of the step if your not lifting the machine as high as the step its self. I hated, hated this machine so much. I was so mad I couldn't return the item and was stuck with a $400 easy pay bill. I'd had it over a year and rarely used it. I finally gave it awayand the family I gave it to finds the same issues with it that I did. Save your money!
12-09-12
AWESOME !!!!!!!!!!!
this is the best canister vacuum I have ever purchased DYSON all the way If u need a new vacuum buy any one of thier vacuum's I have this one and an upright and they both r awesome and worth every penny. I swear it got the old dirt that was under my carpet
07-26-12
AWESOME!
I absolutely love this vacuum. It does everything I need it to do, and all of the attachments are great! I have all hardwood and tile throughout my home, and there is not a spec of dust when I am finished vacuuming. I could not imagine how it worked on steps, but it climbs right up behind you as you vacuum each step - very neat! Also great to vacuum furniture, very soft brush. The long cord is great, and I love how it winds right up with the push of one button. Great vacuum and well worth the price -- good job as always Dyson!
05-04-12
Love Hate relationship
Love Dyson, but hate this vacuum.. Doesnt stand up at all, unless it is CAREFULLY put in the little thing to stand it up, and it doesnt stay. The large floor accessory is always getting clogged. I wish I didnt buy it at all, and it takes up sooo much space..
04-20-12
Save your money!!
I watched the commercials and just had to have a Dyson. Boy was I ever disappointed! The machine feels cheaply made. Lots of plastic parts, nothing made of metal. The brush on the power head barely rotates when used on the carpet. The vaccum has been banished to the garage for cleaning out the car. A very expensive mistake.
04-11-12
My first Dyson
Love this vacuum. I have a dog and a cat that shed ALOT and we have a new baby in the house. I have to vacuum alot because I have a 10mos old grandbaby in the house that is crawling now. The ONLY thing I hate is that the canister doesn't hold alot, but, the great part is that it's easy to empty. Other than the small canister, the vacuum picks everything up and I find myself vacuuming everyday!
02-24-12
Hopefully a best purchase
I purshased this vacumm cleaner because other people that I know has purchased one with no problem with them. My other vacumm cleaners eventually broke down. I have had 2 vacumm cleaners in 4years, both were Kenmores Canisters at around $250.00 or a little higher plus add a warranty, power brushes just quit. I hate wasting money on cheap vacuum cleaners. Will never buy this model again (Kenmore). So I decided to purchase a Dyson and see how long this one will last. As of right now I used it twice, less than a month old. Right now this vacuum cleaner works great. The only thing that I noticed is that it looses air power in between the connecting parts when you are using it. The brush stopped turning on the carpet the second time I used it.. Maybe the Manufacture needs to have seals to the connecting parts.When I seen that, I said to myself ok whats wrong now. So I took the brush apart , cleaned it a little, put it back together and it started turning again. For the price I paid for with the 5yr warranty, I hope the Dyson will last longer than 2years and no more power brushes.
02-21-12
Excellent Vacuum
I purchased this canister vacuum a few weeks ago and have been very happy with its performance. I have laminate and tile floors covered with many persian rugs, and the Dyson canister handles them all beautifully. One of my best QVC purchases ever!
02-18-12
good only for bare floors
I got this about 1 year ago. I love on my bare floors and it does my throw rugs without sucking them up...but it is not good for carpet or short nap area rugs. I can also feel the air coming out between the hose connections....does loose air! I won't reccomend a dyson to anyone...not worth the extra money.
02-18-12
Picks up nicely BUT
If I could have figured out how to put this puzzle of accessories back into the box I would have sent it back. Its VERY awkward. I messed up the paint on the trim trying to maneuver from room to room. The hose isn't nearly flexible/long enough, it gets easily twisted up. I'm almost sorry I went with a canister- even though I really needed one for the extended hose & accessories to reach here & there. It does pick up nicely but it takes me forever to do the one room that does have carpet in my house(the head for the carpet is compact and doesn't cover allot of area, so I cant get the clean lines). I have to pick it up every few feet so it doesn't bash the walls or pull the plug. Its nice that the cord retracts, but its not nearly long enough. I have larger rooms in the home, hardwood floors for most part, so its hard to control the canister so its not hitting walls & vacuum effectively at the same time. Then when I try to empty the canister I have to take it to the large outdoor trash can because the opening is larger then my indoor can(and it ends up on the floor). Ive been waiting for the perfect Dyson to come along, thought this would solve all my problems rolled into one. Im just not as pleased as I had hoped. Its mine- for this price its staying.
02-16-12
Little Dynamo
This vacum is just what I have always wanted. I can carry it upstairs without killing myself, for one thing. I also have 2 cats and it is amazing how much fur it pulls from the carpet and the furniture. It really gets ALL the fur off the furniture! I have a big house and wish it was a ilttle wider but it is so easy to push. It is also very easy to detach any part to use an attachment or the hose for a second. Finally, I love the way the hose attaches to the canister to put it away.
02-13-12