Dyson Animal DC25 Ball with Flexi-Crevice Flat Out Tool & Stiff Brush
In Stock
Sold Out
We're sorry. This item is not available at this time.
Pre Order Possible .
Low Stock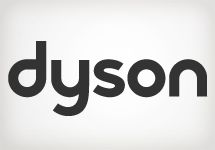 Learn more about this Dyson Vacuum.
Description
Discover the Dyson difference--and a Dyson deal! Offered with a selection of accessories for a phenomenal value, this Dyson Animal DC25 ball upright vacuum features cutting-edge technology that makes vacuuming easy, even if you own pets.
Put power on your side. Dyson root cyclone technology doesn't lose suction while you vacuum. Dirt, dust, and pet hair are pulled into the clear bin, where the air spins so fast the debris falls to the bottom--allowing cleaner air to exit the vacuum.
It gets around. Most vacuums have fixed wheels, which can be awkward to maneuver. Dyson's ball technology steers smoothly with the turn of a wrist, making it a cinch to navigate around table legs and other furniture. Now you can experience fluid movement and complete control--it's like power steering for your vacuum.
Packed with accessories. Take on hard-to-reach areas with the included stair tool and combination accessory tool, which store on the unit so they're always at hand. The flat-out tool removes dirt and dust from under beds, couches, and tables, and the flexi-crevice tool reaches down into gaps and spaces behind dressers. The Dyzolv spot cleaner and stiff bristle brush team up to tackle tough stains like footprints, pet stains, and spills. The stiff bristle brush helps loosen and clean dried-in dirt.
The rotating brush bar in the mini turbine head picks up fibers, dirt, and pet hair from carpet and upholstery--and works great in cars, on stairs, and in other small spaces.
All-floor performance. This vacuum is engineered to perform on all floor types, including hardwood, carpet, linoleum, tile, and vinyl. The auto-adjusting motorized brush roll removes dirt and pet hair deep in carpets. Remove the brush bar for more delicate surfaces.
Maintenance made easy. You don't have to buy bags, belts, or filters. In fact, it has a quick-release dust bin and washable HEPA filter and is certified asthma and allergy friendly. From Dyson.
Dyson proves no loss of suction using the IEC 60312 Cl 2.9 test standard.
Includes vacuum, quick-draw telescope reach wand, mini turbine head, 8.5 fl oz Dyzolv spot cleaner, stiff bristle brush, Flexi-crevice tool, flat-out tool, on-board stair tool, and on-board combo tool
Patented Root Cyclone Technology doesn't lose suction power as you vacuum
Ball technology steers smoothly with a turn of the wrist
Washable HEPA filter
Quick-release dust cup
Certified asthma and allergy friendly by the Asthma and Allergy Foundation of America
Quick-draw telescope reach wand with instant 15-2/5' reach
Flexi-crevice tool extends and flexes for hard-to-reach areas
Flat out tool for under furniture
Stiff bristle brush helps remove carpet stains
Fingertip brush control; motorized brush roll removes dirt and pet hair deep in carpets
Auto-adjusting cleaner head maintains floor contact for better pick-up
Approximate measurements: Vacuum 42"H x 12-1/4"W x 15-1/2"D; weighs 16.12 lbs; Cord 24-3/5'L
UL listed; 5-year Limited Manufacturer's Warranty
Cannot ship to Canada
Made in Malaysia
Reviews & Community QA
V30686 - Dyson Animal DC25 Ball w/ Flexi-crevice, Flat Out&Stiff Brush
171
171
W O W !
I've owned many of the leading names in vacuums over the years. This is by far the best. I've seen commercials and read articles, but I was still sceptical. When QVC offered this as a today's special value, with their 30 day return policy, I finally had a chance to try one in my home and see what all the hype was about. All I can say is WOW! I vacuumed my entire house with another leading brand, then went right back over it with my new Dyson. I had to empty the Dyson 4 times! There was that much left behind by the other vacuum! I don't plan on owning any vacuum except a Dyson from now on!
06-26-11
Awful vacuum
I purchased this vacuum due to all the talk about Dyson. I have had it about two years and had it in the shop once, had the wand break and a clip off a hose. Seems like every time I use it another screw falls out and is usually broke off as it is screwed into plastic. It doesn't pick up any better than my Old Hoover. This was the most expensive sweeper I ever bought and without a doubt, the worst. Would never recommend this to my worst enemy let alone a friend!
02-27-13
Not a good value
I am so disappointed with this machine. I bought it based on the Dyson reputation. I only have three rugs in my house and one small carpeted room. I have a short haired dog so there isn't a lot to vacuum, yet this machine has broken down twice in the first year, once in November, 2011, and again in February, 2012. Each time it takes about a week to get it back. Customer service at Dyson wants to give you instructions on how to fix something yourself, change a part or something like that. Right like I have tools or the flexibility for that. The repair man said these vacuums are high priced and over rated. I agree. One more problem and I want my money back or a new vacuum. Don't buy this, you will be sorry.
02-14-12
Love/Hate relationship with this item
Everytime I use this vacuum, which is everyday for the past year I think about writing a review, and now I finally am! I think this vacuum is WAY over priced and I hate that I bought it. That being said I do use it everyday. I didn't unpack it until past the 30 day trial period so I couldn't return it and it doesn't feel right to buy a new vacuum when I spent so much on this one. I have a very expensive vacuum ($1800) that I bought 15 years ago and love except it is labor intensive to use...this vacuum you just plug it in and away you go (although I have yet to learn how to use the attachments as no directions came with the vacuum). Basically I feel it is way over priced and if you just want a decent, regular old vacuum, you are better off to buy a Bissel or whatever else for a third of the price at WalMart or Target. the Dyson works no better or worse than any other upright bagless.
11-23-11
Hard Work
This product is a mixed bag for me. Yes, it will clean rugs very well, it will sucks everything out of the rugs but I have learned one important thing. Don't use it on antique oriental rugs - fibers in the cansister is are fibers that should remain in the rugh. But on machine-made rugs, it does a thorough job. Using it on anything other than rug vaccuming is exhausting. the machine is heavy, and the tube for the extension use is a monster to use. It is stiff and you have to maintain the pull on it to use it. Consequently, I am worn out after using it. So now I use it for 50% of my rugs and everything else, I use my Miele which I love. The cost is very high for the limited use. One nit - the cannister is so dirty looking after awhile.
10-02-11
Love my Animal!
I have two golden retrievers and one cat, and thats a lot of hair, plus i live in hawaii where its hot all year long. lots of shedding to say the least. This vacuum does exactly what it say it will. The suction power is unreal and all you have to do is empty the canister. which by the way, i was blown away at when i saw what came up from my carpet. We love our dyson, and feel it was a great value, thanks QVC!
06-07-11
SHORT CORD
I have had a Dyson for many years. The yellow one. I bought this one and my only complaint is that the cord is VERY short. With the yellow one I can reach several rooms. With the new one, you can't go but to one room and in my case can't even reach to the other side of that room. I HATE the cord length!!!!!!!
05-19-11
I love to vacuum now
When i tell you that i have never loved to clean i mean it. Ever since purchasing this vacuum i love it. I think that the reason it because it works. It actually picks up all the pet hair and thinks in my carpet i didn't know was there. Thanks Dyson and QVC for having this on easy pay so i could bring it home. :)
05-04-11
Hard to handle
I find this vacuum very heavy to maneuver. It does an excellent job cleaning so I will keep it, but I am disappointed at how heavy and cumbersome it is. You have to hold up the heavy handle and cannot let it go while vacuuming. The pull out hose is also very stiff and hard to work with. This is my first Dyson so not sure if this is a problem with all models. This vacuum is not for the weak. I have to take breaks when doing the entire house.
04-28-11
Dyson Animal DC25
Love that I no longer have to switch heads when using the vacuumn, but my husband still swears that our Kirby is better. My problem with the product is that there is no instruction manual, the cord is too short, and no bag to put the attachments inside. Overall, I am glad that I accepted this as my anniversary gift.
04-20-11
Ahhhhh clean house...
I got this about 3 months ago and WOW what a difference. With 2 dogs we used to change the air filter in our home unit about every 2 months. I have terrible allergies. Since using the Dyson I have yet to change the filter. It sucks up all the dirt, pet hair, and everything else that used to cling to our air filter unit. We did our own test at home the day the Dyson arrived. We vacuumed the entire house with the Miele (absolute garbage by the way that I paid $800 for!!). Then took the Dyson out of the box and re-vacuumed. We emptied the canister 4 times!! Both my husband & I are amazed how much dirt and pet hair it picks up. I cannot believe we were breathing in all of that dirt whilst thinking our house was clean. I would never use any other vacuum. Oh and our 4 year old Miele...sold for parts.Good riddance!
04-19-11
Not as great as I had hoped
I have wanted this dyson forever, I used it for two months and then returned it The cord is not long enough, no where to store all the attachments, and I found the suction wasn't that great. I have a german shepherd and was still having to go over the areas of the rug several times. Very heavy and the hose is not easy to work with.
04-13-11