Dweck Diamonds Sterling Fortuna Single Branch Ring
Signature Selection!
In Stock
Sold Out
We're sorry. This item is not available at this time.
Pre Order Possible .
Low Stock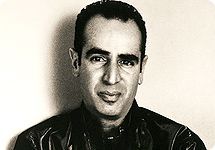 A Note from the Designer
"The Fortuna Collection is inspired by the branches in my garden and is also the middle name of my eldest daughter. This design combines the glamour of nature and art with a touch of diamonds to sparkle year-round. The Fortuna Black Collection, which I also refer to as the Fortuna Branch Collection, is made of bold, blackened sterling silver."
—Stephen Dweck
Description
Organic style. Exquisitely designed to resemble a tree branch, this sterling silver ring adds a natural beauty to your look. The textured ring gleams with highly polished buds, one of which is accented with round black diamonds bead set in black rhodium plating. From Dweck Diamonds.
For more details on this ring's fit, please refer to the Ring Size Guide above.
Sterling silver
Diamonds are used as accents only
Black diamonds: natural diamonds, color treated
Textured branch design with highly polished buds; one bud accented with black rhodium plating with bead-set, round black diamonds
Standard fit; sizes 5, 6, 7, 8, 9, 10
Measures approximately 1/4"L x 3/4"W
Made in China
Reviews & Community QA
Dweck Diamonds Sterling Fortuna Single Branch Ring
14
14
Love it!!!
Beautiful ring. I bought one at full price and then came back for a second when it went on clearance. I wear them stacked and the look is fabulous. Do not hesitate-get two!
03-18-13
WOW
I just received this ring and I love it. It is my new family ring. My husband passed three years ago at the age of only 50. We were married 29 years and I wanted to have something as a remembrance on my ring finger. The individual buds are a representation of the five in my family. It is beautiful. Thank you. :)
03-05-13
gothic
I WAS ALWAYS WANTED DWECK FORTUNA RNG.. BUT SOMETHING WAS ALWAYS NOT RITE.. FIRST WAS PRETTY RINGS IN STERLING AND GOLD PLATE BUDS.. I DIDNT ORDER THEM.. THEN I ORDERED AND SEND IT BACK BLACK PLATED ONE WITH GREEN STONES.. BLACK WAS COMMING OFF.. I WAS WAITING OR STELING AND GOLD BUDS FORTUNA RING OR SET.. MR.DWECK NEVER MADE ONE THAT WAS HOPING FOR.. NOW I BELIVE HE RETIRING ALL THE FORTUNA RINGS.. SO I DESIDED TO GET A SET ONCE MORE.. THIS PICTURE IS WRONG I GOT THE STERLING WITH BLACK DIAMONDS.. I ALSO ORDERED AGAIN BLACK PLATED RING WITH RED SAPHIRES.. THE COMBINATION IS BEAUTIFUL WHITE METAL AND BLACK.. BLACK DIAMOND BUD WITH RED SAPPHIRE BUD.. GOTHIC AND BEAUTIFUL.. I BELIVE BLACK PLATING WILL BE RUBBING OFF AND SO BE IT I WILL IT NATURALY HAVE HIGHLIGHTS .. I AM GLAD THAT I ORDERED TWO ON SALE..
02-11-13
Lovely!
I am very pleased with this purchase. I also bought this ring in yellow gold (clad) and I stack them.Just a fantastic look, so different. The black diamonds sparkle, very eye catching. A unique ring by a great designer. With black diamonds?? Under 100 dollars? FANTASTIC VALUE
06-21-12
So Beautiful, More Colors Please!
Love the look and feel of this ring! I know you make the Fortuna Black with other colored stones. Please consider making this Sterling ring with Colored stones like Pink Sapphire (or Rhodolite Garnet), Amethyst, Chrome Diopside or Sapphire. I'd love to collect, but I prefer the Sterling finish to the black. I'd also love a solid gold version, rather than the gold clad. I know the cost would be high, but I feel there are others, like me, that want the real thing.
06-16-12
I Love, Love, Love the Fortuna Collection!
I bought this ring in silver with that gorgeous black diamond bud! The buds shine and the diamonds sparkle. This ring is just as beautiful and fascinating and comfortable as all the other Dweck jewelry I've purchased. I'm tempted to buy another to stack with this one, although it looks fantastic alone. Highly recommended.
05-19-12
Very nice
I bought and returned the black ring awhile ago because the black plating came off. I liked the ring so much I decided to try this one without the plating and I am very pleased with this.
05-10-12
Beautiful design
Wow is what I said when I opened the two boxes. I ordered two to stack together and the black diamonds are so beautiful. I am ordering a third to add to the look. First day I wore them I had two compliments and was so proud to show them the details on the ring. Truly feel I am wearing a work of art. thank you Mr. Dweck you are amazing.
05-04-12
Looks Better In Person
Just received this beautiful ring. The picture on the website doesn't do it justice.It's light enough weight that it's comfortable to wear,doesn't spin around.
05-04-12
Even better than I anticipated!
Although the ring was beautiful on tv, I was pleasantly surprised upon opening the box. The diamonds are prettier than they came across on tv and the weight of the ring was surprisingly heavy. When I saw the ring, I thought of the Bible verse, "I am the vine and ye are the branches..." To me, the diamonds represent Jesus. I wear it on my middle finger and every time I look down at it, I think of my Lord. Simply beautiful.
04-25-12
What a surprise!
I was really looking forward to getting this ring, at least until I received it. At that time, I could not wait to return it, It was rough and just felt unfinished and cheap. I have never returned anything so fast! I am still not sure what went wrong with this ring, but it cannot be the same ring as the other reviewers.
02-11-12
Beautiful
I got this today in silver. It is not as small as I thought it would be and I love the unique design, so organic. I am just not sure what I will do with it, as I really can't afford to buy 2 right now. I am wearing it today as an alternate wedding band (since mine is yellow gold) and I am wearing my mother's white gold engagement ring on top of it. It seems to work so I might just keep this arrangement. Of course I could wear it alone on the other hand or stack it with some thin band rings. It also looks awesome next to a black pearl solitaire that I have.
02-10-12