Dr. Denese CellRenew Rx Gold Recharging Serum 1 fl. oz.
In Stock
Sold Out
We're sorry. This item is not available at this time.
Pre Order Possible .
Low Stock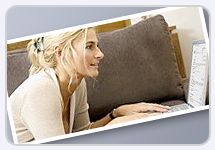 Write a Review
There's nothing more valuable than customer feedback, especially when it comes to purchasing skin care. That's why we offer you the chance to rate & review every product — no matter if you shopped with us or not! Whether you just opened the box or you've had it for months, we want to know what you think, and so does everyone else. Learn how to rate & review products.
Description
What is it: A cell-recharging gold serum that addresses the rapid visible signs of aging and helps resurface and renew skin's clarity and tone. It helps soften the look of fine lines and wrinkles, while delivering a beautiful, brilliant, uniform look to the skin. It also nourishes the skin with Cellular Colloidal Gold technology.
Who is it for: Anyone with lack of smoothness, poor texture, visible fine lines and wrinkles, uneven skin tone, lack of clarity and uniformity to the skin, or lack of brilliance. It's also perfect for anyone with dry or changing skin or skin that needs resurfacing or renewal.
Why is it different: Skin needs increased resurfacing, renewing, and cellular renewal to help restore its brilliance as we age and as our skin changes.
In a three-week consumer use study of 10 subjects, 80% reported the serum changed the appearance of wrinkles more than others. And 90% reported the serum changed the appearance of skin clarity, radiance, and skin tone more than others. 80% of subjects reported when they looked in the mirror, their skin's clarity and radiance appear to be better than before. 90% of subjects reported the serum changed the feel and texture of the skin more than others tried.
How do I use it: Use every evening over the entire face before using any creams.
From Dr. Denese.
Net weight 1.0 fl oz
Made in USA
Reviews & Community QA
A47100 - Dr. Denese CellRenew Rx Gold Recharging Serum 1 fl. oz.
37
37
Great Product
I'm middle aged with fair skin and this is an incredible product for me. The look and texture of my skin in the morning after using this product at bedtime is great for someone my age. I use other Dr. Denese products and first tried this when it came as a sample and just loved it. I'm glad I made the investment.
11-19-12
Unbelievable Results
I have yet to purchase this, but have used it when it came as free samples 4 times. I also had a friend who gave me about 5 days worth to try. After the first night of using it my skin looked and felt better than it did after months of using another high quality product. Then I started to combine with other Dr Denese products and it was even better. Please put it on Eay pay so I can purchase it!
06-10-12
BELIEVE.....
Ok, this may be the only thing other than French perfume I'll ever spend a hundred dollars an ounce for. I'm 55, with fair, dry-ish skin. I use other products made by the Denese angels: Advanced Firming Facial Pads after washing my face every night, followed by Firming Facial Age Corrector Cream. I use her Hydroshield as a base for a soft glow all day. These three products changed the look and feel of my skin so profoundly, and so quickly that she has my loyalty forever. I will never look elsewhere for skin care. A small sample packet of Gold Serum arrived with a shipment of my regular miracles, and it sat unused for months on my dressing table. Why mess with perfection? Then one night I used it, about half of the sample, and threw the rest away. I applied my usual Firming Facial Age Corrector and went to bed. In the morning my skin looked so radiant I rooted through the trash for the unused portion, and when it ran out I took a deep breath and ordered my ounce. No regrets. I figure if I could somehow be lowered into a tank of this stuff, I'd come out as a glowing adolescent prepared to make the same wild choices all over again.
05-28-12
Positive changes
I see an overall positive change to my over 50 skin whenever I use this. It looks firmer, and less blotchy and less wrinkled too...it is kind of amazing. It sinks in and changes the appearance of skin. That being said, it does have glycolic acid as one of the top ingredients so it sometimes feels that a few hours later I need to re moisturize due to my dry skin. It goes on oily, but dries down in other words, and yet I recommend it highly as a serum under a moisturizer if needed.
04-23-12
AMAZING!
I have been rough on my skin in my 43yrs. And I have tried a ton of products ranging in price & even ( PTR ) & his products do work, but are very expensive. THEN I tried Dr. D's products, & I couldn't believe my eyes!!! Right from the start! They worked like a miracle, AMAZING! And I couldn't recommend them anymore than I do! My soon to be EX-husband, was amazed at the way I looked & thought I had something done! ( It felt SO GOOD ) And this product is AWESOME! I have been trying a combo of Dr. D's products, to see what works best for me & in my last order, I recieved a small sample of this & a few minutes , THATS RIGHT, just Minutes after my very first use of this, I was staring in the mirror with my mouth hanging open in SHOCK! I ordered it the same night! Its worth the price & EVERYONE of her products are AMAZING! If you use this with any of the Hydro series, its like an Angel touched your face! PLS. try it! Its amazing!. My pores are almost invisable, my skin is so toned & even & smooth & my lines are ALL softened & almost invisable & I've only been using her products for 2 weeks & this product twice. Seeing is believing! And ( PTR's ) products barely make a difference & cost twice as much & don't touch Dr's results. Knock em' dead ladies/men, this TRULY WORKS!!!
02-22-12
Not sure why it works, but it does!
This product is heavy on the silicone and maybe that's why my skin looks better! Nothing will remove wrinkles but surgery or fillers, so I never expect miracles from a product -- but this one comes close. I cannot explain what is happening, just that my skin looks better -- more moisturized and "plump." The wrinkles are still there, of course, but perhaps not as obvious as they were. I have very dry, sensitive skin that does not always react well to new products, but I've not had an issue with this one. I've only used this for two weeks, but I am a convert!! I was lucky to find this for half price and so took the plunge; yes, at $99 it's pricey, but I believe I will make it part of my routine. Try it ladies -- I think you will be pleasantly surprised.
02-07-12
excellent results
received sample of this product which was enough for 2 night applications - with just these 2, my skin was clearer & smoother - I am 81 yrs old and with use of Denese products my skin is still smooth.
01-14-12
best purchase ever
I really love the product, but the last two bottles I received, the pump would not work. I had to remove the pump inorder to use the product. I do hope my next bottle will work better. Otherwise, the product is great and I use other Dr. Denise products. I have extremely sensitive skin and her products all work for me. Thank you Dr. Denise.
12-26-11
Worth every penny and more!!!!
I just began using Dr. Denese's products last month, taking advantage of 2, 5-easy-pay options. I have wanted to try her skin-care line for awhile now but felt I could not afford her. Is she expensive? Yes. Can I really afford her products? No. But when I get the kind of results I am getting from her products I will find a way to fit her into my budget because lets face it ladies. When you look fabulous, you feel fabulous! I began by using the Firming Facial Pads, Hydroshield Moisturizing Facial Serum and Hydroshield Dream Cream. My skin showed wonderful results immediately! Improved tone, texture and radiance although I could still detect some dryness. But I had also recieved 2 samples of CellRenew Rx Gold Recharging Serum. I started using it a month after using her products and was BLOWN AWAY! After 5 days my skin improved even more and rapidly. My skin is so much more supple, smooth, younger looking! It just bounces back after touching it! I am 54 with good skin but with the addition of the Gold Recharging Serum my skin really is recharging at a rapid rate. I am so impressed! As long as she makes it I will be buying it. Don't even hesitate. Also, when you buy her products at QVC, do some price checking. I found 2, 100 counts jars of Firming Facial Pads for $66.00. When you buy them alone or 1 jar of 60 you pay way too much!
12-10-11
Seriously LIQUID GOLD!
Although the price tag is steep, this Serum is liquid gold! I immediately saw more vibrance, radiance and clarity in my skin from the first week I started using this. It goes quickly, so just use a small amount each night. It definitely makes a major difference in my aging skin. I think it even helps with blemishes since my face looks so much clearer now! Excellent, A plus Serum, and worth every penny!
11-23-11
Love it!!!!!
I love this product. Like the other reviewers, I was concerned about the price but I was given an easy pay deal so I took the plunge and I don't regret it at all. My skin is smooth and I have an even skin tone now. I'm African American so now my skin looks golden brown with very few blemishes. I look better so I feel better. My only complaint is that there is not a lot of product in the bottle. I'm almost out now and I still have 2 more easy pays so that's a bummer. But, I'm thinking about getting another bottle because I love what its doing for my skin.
11-01-11
A skincare product that delivers!!
At 60 plus and a years long customer of Dr. Denese, I was hoping to at least maintain the exceptional results her products have provided. When I used the samples of the Cell Renew Rx Gold Recharging Serum, I was very surprised to see that this product did 're-charge' as it claims, my complexion and skin tone. After using up the samples, I had to wait several months before I could purchase the item but it is worth every penny. Some complain about the slight aroma but it disappears after a few minutes. My skin glows in the morning, healthy looking, supple and smooth. Even stubborn wrinkles have lessened and a few disappeared. For me, this is my #1 skincare product, will never be without it.
10-29-11